Authors: Sam Hyams, Arron Dunne, Michael Morris -
---
Team Bath Drones is a multidisciplinary group of undergraduate students from the Aerospace, Mechanical, and Integrated Mechanical & Electrical Engineering (IMEE) degree programmes at Bath and we compete annually at a number of international drone competitions. We design and build autonomous unmanned aircraft systems (UAS) during the final year of our degree programmes. Earlier this year, some of the Team Bath Drones team competed at and won the SESAR special prize at the European Robotics league (ERL) competition at the Advanced Center for Aerospace Technologies (CATEC) in Seville, Spain.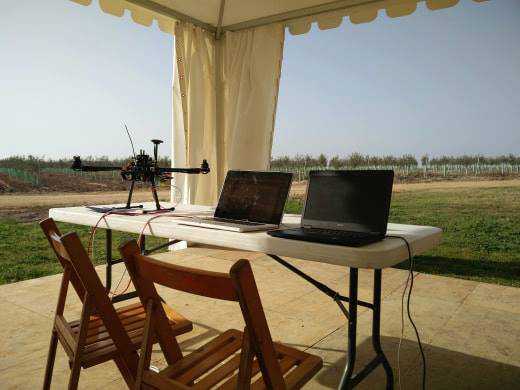 We were challenged to demonstrate technology which enables high level autonomy in aerial robots. Specifically, we were required to autonomously pass several waypoints without colliding with any obstacles and also detecting and avoiding non-cooperative drones, without any intervention from a human operator.
Our quadcopter completed the course in the fastest time by efficiently detecting and avoiding obstacles and non-cooperative drones, earning the team the prestigious SESAR Joint Undertaking Special Prize. Speaking about the ERL competition, Team Bath Drones Project Leader Freddie Sherratt said:
Entering the ERL was a fantastic experience with the SESAR prize capping off an extremely enjoyable week. This is the first time we've entered the ERL and despite having the smallest team we have once again proved our quality. I look forward to seeing how we can further improve our drone for the next event.
This would not have been possible without help from our sponsor Accu, who manufacture and supply precision fixings, metrology instruments, tools, and much more. We used fixings and tools from Accu to quickly assemble and disassemble in the field, allowing us to test our aircraft much more than would otherwise be possible. This is a key part of ensuring we can iron out issues with our aircraft before competition so that we can perform at our highest potential. We use Accu as a supplier as their engineers have years of experience in precision manufacture, this comes through in the technical service which they offer. Through this we have been able to rapidly stock and restock the Team Bath Drones build room and improve our ability to design for manufacture.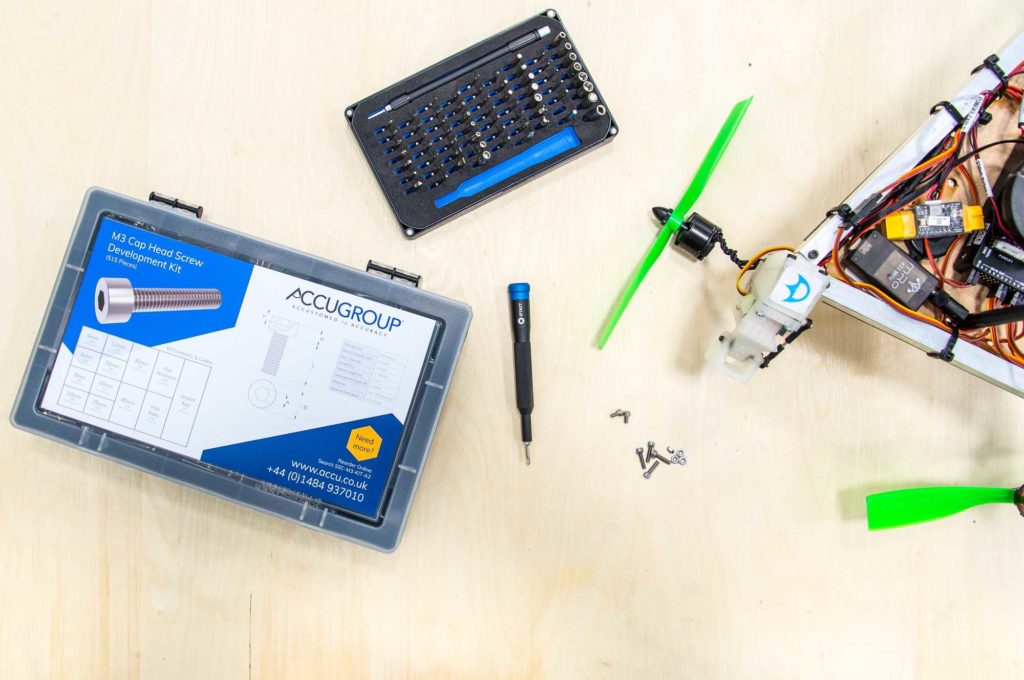 The team are excited for the future and are looking ahead to the IMechE UAS Challenge this June, where we are excited to compete against university teams from across the world to perform payload drop and image recognition challenges. We are developing an innovative vertical take-off and landing (VTOL) hybrid transitioning aircraft, Caelus, to push UAS technology to the limit and are appreciative of our sponsors' help with achieving this goal.
Caelus features a modular design and incorporates direct lifting fans, two rear mounted tilt-rotors and a blended body fuselage to achieve VTOL capability. Realising the design has proved a challenge already and we are working hard to overcome hurdles and begin VTOL flying as soon as possible. Thanks to our modular design, we have already completed flight testing of our fixed wing configuration using a catapult launcher and achieved fully autonomous take-off, flight, and landing at 4 kg take-off weight.