Author: Maria Juszczyk -
---
I'm a second year Bsc Architecture student, currently undertaking my first thin sandwich placement at Stride Treglown in Bath. As a company, Stride Treglown is actively engaging with our University, through participating in the RIBA Student Mentoring programme or opening placement positions exclusively to University of Bath students. I was lucky enough to take advantage of both such opportunities, and I was able to get insight into life at Stride Treglown during the first semester of studying this year. This made me certain that it would be a great place to have my placement in. I've been really enjoying myself so far, regardless of the Covid 19 pandemic, which has been a great distraction in our life and work patterns.
I was limited to Bath and surrounding area in my placement search due to housing circumstances, however I can see various benefits of such situation. Firstly, it allowed me to narrow my search (but I still had to prepare dozens of tailored cover letters!). Furthermore, it seems to me that University of Bath reputation is really strong here, and most firms know what sort of skills they can expect from us and understand how the placements work. Thinking of what do I have to offer after just three semesters of studying has been worrying me a lot before my first  job interviews, but now, being halfway through my placement, I am in the position to be able to say that I have proven myself useful.
Stride Treglown has a medium sized office in Bath, with around 30 people working in it at a time, across various fields and sectors. However, as Stride is one of the biggest practices in the UK (currently 11th in the AJ ranking) the projects have significant size and value. This makes the office special, as it has a really positive atmosphere and everyone knows each other well, but it also has all the benefits of working for a large company. Since my very first day at work I was put into one of the biggest projects the office was currently working on, being redevelopment of the Mineral Hospital in Bath. I have always had a great interest in refurbishment projects that repurpose existing buildings to bring new life into them, hence why I have really enjoyed helping on this project, and felt like a part of something important for the city I currently live in. Real projects have a lot more design constrains that have to be taken into account than the university ones, yet being able to see something you've been working on actually built is very rewarding.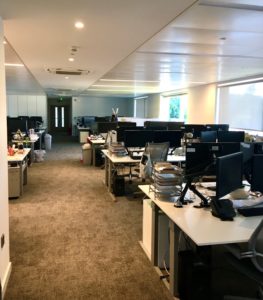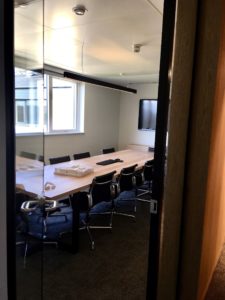 While each week is bringing in new tasks and challenges, there are a few constant points structuring the office life. The week begins with a Monday morning meeting, at which everyone gives a catch up on what they will be working on in the days to come and shares any other interesting thoughts regarding past or future events etc. On Thursdays we are having a Tea & Talk, at which everyone takes a break from their work to enjoy some tea and cake. Bringing each other tea and coffee is also a tradition, with rounds of 'anyone wants a drink?' every once in a while. And finally on Friday everyone can join a trip to a nearby pub. Things do get challenging sometimes when workload becomes huge and I am shifted between various projects, yet the atmosphere in the office makes it easier to cope.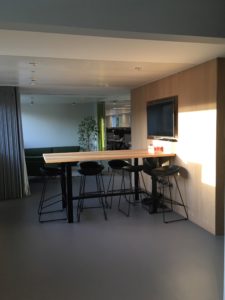 We were getting a CPD talk during lunchtime almost weekly, with either various specialists coming from external companies or people from our office sharing knowledge from challenges they were facing with projects or summary of events and conferences they attended. I was also provided with a 5 day Revit training. Things have obviously changed now given the global pandemic, and it's already been months since the lockdown begun. As I've been already getting used to my routine all of the sudden it had to change drastically, with everyone working from home. There are certainly a few things I am missing out on in the current situation, and I wish I could just pop at someone's desk with a quick question or a sketch. However, I can't really complain in such circumstances, and the online communication seems to be working really well for us.
It is certainly good to see the impact of your work and dedication going beyond the academic results, yet the responsibility that comes with real life work is tough to get used to at the beginning. People rely on you to deliver given tasks at a certain time, and the implications of not doing so may affect the company's performance. This doesn't mean that someone should get disheartened, as this is simply how jobs are, and it is really useful to be able to get used to it at such early point in your higher education and career. A placement is also a chance to test yourself in various working arrangements, as it covers quite short period of time (3-6 months), which will then help us decide how do we want our professional life to look like in the years to come.