Author: Vamshi Gundapaneni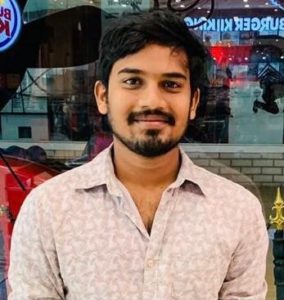 I am an international student at the University of Bath, which played a vital role in my life. I completed my master's degree in MSc Automotive Engineering with Electric Propulsion. To enhance my leadership qualities, I nominated myself for Academic rep which is one of many great opportunities at the University of Bath. I was responsible for collecting feedback from the students and updating it to the Director of Studies and the SU to solve commonly faced problems by students. This role improved my communication skills, leadership skills and time-management skills - these are key in developing our employability skills.
I found the transition to university a bit challenging at first, but I was helped a lot by online recorded classes, course structure, my personal tutor, and library resources. The subject I studied was very advanced and involved working on real-time engineering problems. It was exciting to be able to use the university's highly equipped teaching laboratories and to be able to work on my dissertation project working as the Team Lead for the Greenpower Electric Car project, where we were responsible for designing, building and developing an electric car. This opportunity from the university meant I learnt a lot in terms of both technology and people management. The University of Bath is an excellent choice for those seeking to change careers based on their interests. There are many exciting opportunities available at the university, which will help you to develop your skills in a real-time setting.
Getting a job in the UK engineering sector can be quite a challenge these days with high competition. At the start of my career, I was a bit scared of jobs, but the Career Services at the university helped boost my confidence level and helped me write a professional CV, cover letter. The tools and resources they provide are so helpful to get a job. I got two job offers as a Project Engineer from two top automotive companies before completing my master's, which has given me a great opportunity to start my career in the UK. The guidance given by the Director of Studies and my supervisor Dr Daniel Coren changed my life and helped me get a dream job.
Bath is a place to explore, enhance and implement our skills and knowledge. In my life, the university  played a crucial role in turning my dreams into a reality. The University of Bath is a steppingstone to building my career.