Author: Gary Barter, Rapid Prototyping Senior Technician
The number of students using 3D Printing in the Mechanical Engineering workshop has increased by approximately 30% each year for the last five years.  This has been driven in part by the increase in Engineering undergraduates and students becoming increasingly aware of the benefits of 3D printing that can provide novel solutions for their projects.  This has been the case across all Engineering departments at the University but notably in the Department of Mechanical Engineering.
The Rapid Prototyping workshop had kept pace with this demand with low end 3D printers but quality of print and reliability of the machines has been a challenge, taking up a considerable amount of technician time.  As the complexity and quality of 3D Printed designs and subsequent parts increase the current low-level machines are not able to meet the student demand or quality requirements.
Further to this, the increasing team activities (TBR, TBRe, Team Bath Drones and Bath Rocket Team) have demanded higher quality, reliability and larger scale prints that were not possible given our low-level of printing capabilities.
However, with the introduction of our new Stratasys F270 3D Printers we have been able to address the quality requirements of our students. Indeed, we have seen a step change in the quality of prints that we can offer.  To date we have also had 100% success rate, with no failures due to prints distorting or lifting off the bed of the printer.  One of the major improvements is our new capability of being able to remove the support material from some very complex parts. The parts with support are placed in a washing tank full of water and some special chemicals which dissolves the support material.
This has been a game changer for us here within the Department of Mechanical Engineering and the capability we can now offer our students.  We have produced some very complex parts with intricate internal structures that would not have been possible with our earlier 3D Printers.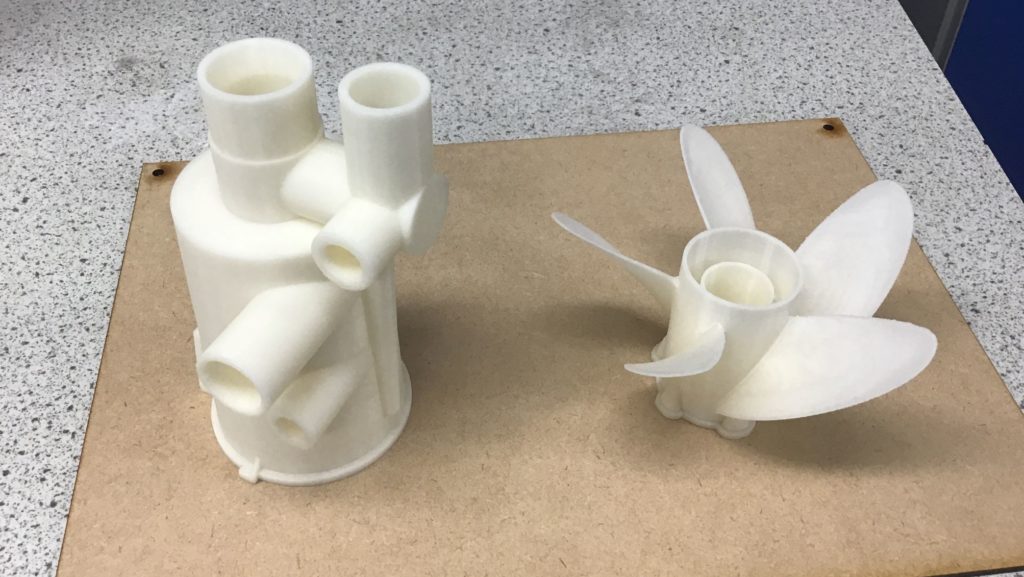 The price of the parts we charge the students has only increased by a relatively small amount. This marginal increase has not put students off using the printers especially when they see the results from the technology we now have.
Another benefit of this new technology is that when our students go out on placement into industry the type of 3D printers they use are either the same or very similar to what we are able to offer them when they return to the University.
With the ever increasing demands on the Rapid Prototyping workshop, it will become essential that we grow our capability even further to meet our students' requirements.