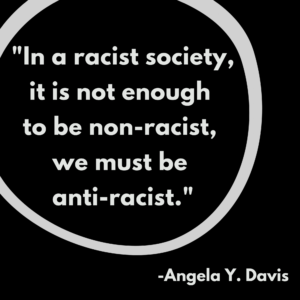 October 2020 signals the 33rd edition of Black History Month in the UK.
"Black History Month 2020 is a time for people to come together and hopefully learn lessons for the present and the future. It's a time to honour the commitment to learning and standing united against racism. It's a time to reclaim history and re-imagine how our shared history will be told in the future."

www.blackhistorymonth.org.uk
What does this mean for a Health Department? 
The Lancet has declared racism the public health crisis that we can no longer ignore. Indeed, the journal has commissioned an entire series on Racism, Xenophobia and Discrimination, complete with the website on Race and Health looking at the history and context of racial constructs and how they relate to health inequalities, how discrimination affects health outcomes across the life course and what can be done. 
The question 'what can be done' is one that the department E&D committee are currently sitting with. We recognise that our department still has Work to do when it comes to anti-racism within our own house. From recruitment through research and teaching, we are currently working to overhaul our Strategy, Aim, Objectives, and Action Plan to  to meaningfully revisit, recognise, and mitigate intersectional E&D issues, including institutionalised racism. As such, we are liaising with the University ED&I committee to become a core department for more focused strategies and actions going forwards on anti-racist actions specifically.
"If that commitment is to transcend beyond social media into real change, everyone, from all communities, needs to embrace Black History Month as a starting point for exploring, discovering and celebrating Black history, heritage and culture – both past and contemporary. From the incredible achievements and contributions, to the many untold stories and barriers to progress – the day-to-day reality of institutionalised racism."

www.blackhistorymonth.org.uk
This is our public commitment to a starting point. We recognise that we can and should be doing better.
Other resources: