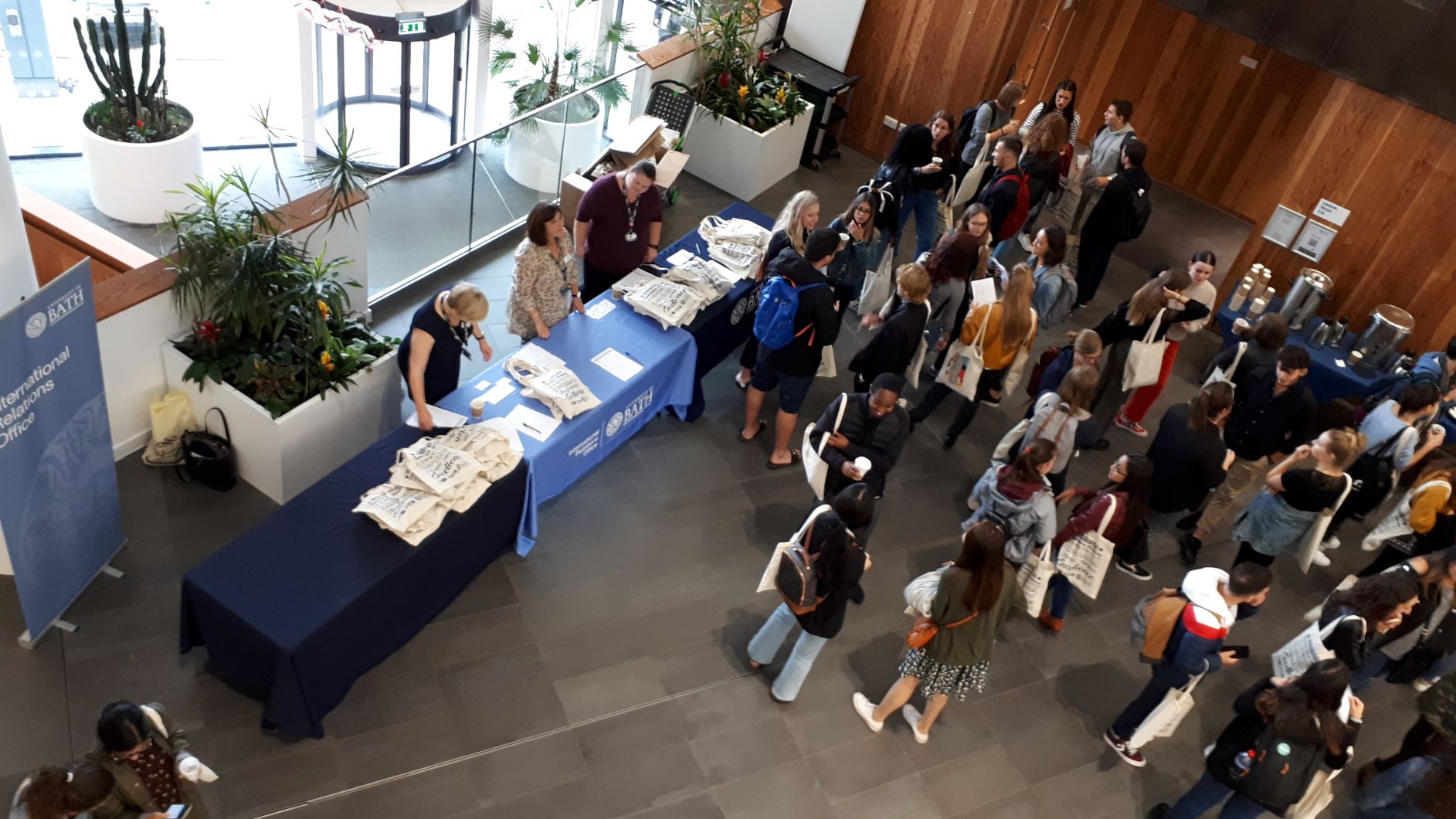 The Chancellors Building was buzzing with life as students from all over the world congregated, eagerly awaiting not just their free goodie bag but also their imminent, much anticipated, Bath study experience.
The 120 exchange and visiting students were from 52 exchange partner universities and represented 19 nationalities - of these the biggest nationality groups were Italian (20), Spanish (19) and French (17).
Held at the beginning of Welcome Week, the Induction gives students the chance to mingle, meet the International Mobility Team, raise any concerns they have and learn more about administrative requirements in their first week.
There were also some thought-provoking presentations from representatives of other services: Josh Callander, Anti-Harassment Campaign Manager, spoke about the #NeverOK message; Ruqia Osman and Latunde Alayaki of the Students' Union covered how to make the most of university life whilst here at Bath; Diana Hopkins introduced the students to opportunities offered by the Skills Centre, in particular British Studies and English language classes; and Su Steenberg represented Student Services and the invaluable support they offer. The induction concluded with a campus tour, led by student ambassadors.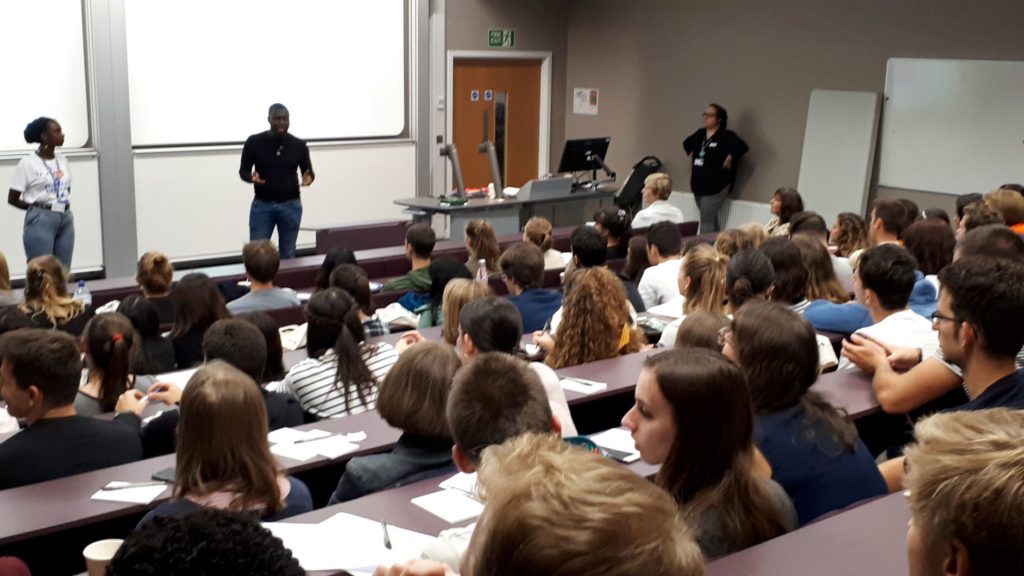 Organised by International Mobility Coordinator, Amy Riddle, the induction was a success and we hope our international students have a wonderful time during their stay at the University of Bath.