At the end of October we celebrated the achievements of students from the Faculty of Science who took part in a study year abroad as part of their undergraduate course.
The annual Study Year Abroad Poster Fair is an opportunity for students from Chemistry, Natural Sciences and Physics to showcase their experiences gained whilst studying at a variety of partner institutions across the globe. Fuelled by copious boxes of pizza and amidst a buzz of animated chatter, returning students presented their posters depicting images of their travels. A prize was given for the best poster overall, as well as for the best entry for an EU destination and the best entry for the Rest of the World.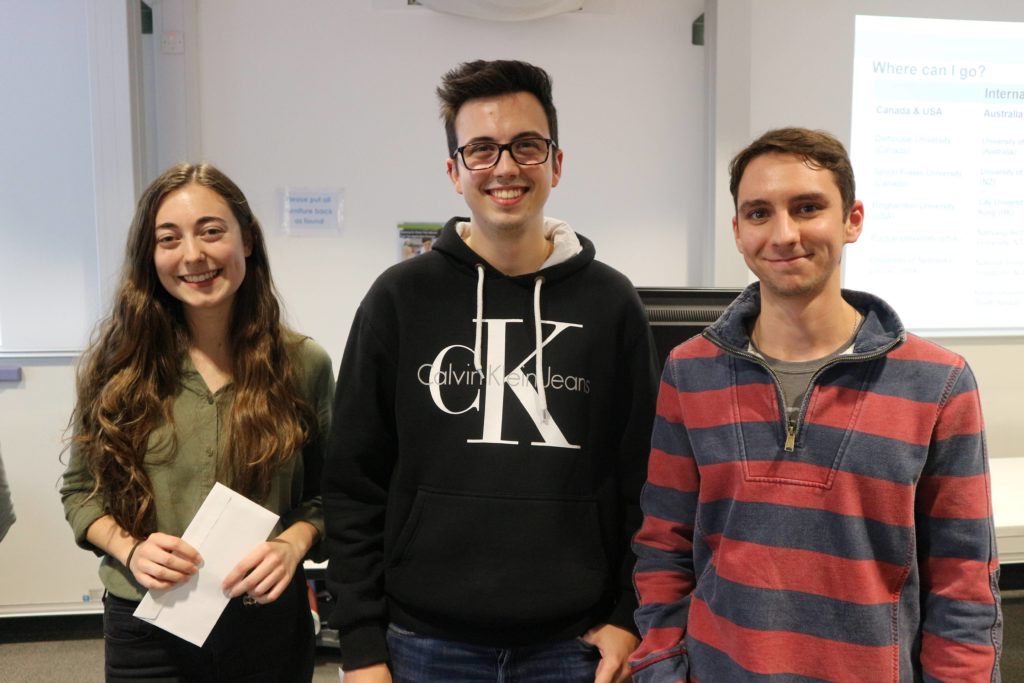 Combining learning with leisure and cultural activities, the students sang the praises of their host universities in Europe and further afield, promoting a variety of destinations such as Berlin, Vienna, Helsinki, New Zealand, Singapore and the USA.
Students considering undertaking a study year abroad were invited to attend, enabling them to receive first hand advice and guidance from their peers as to where to go, what to expect and why they shouldn't miss such an opportunity to internationalise their student experience and enhance their employment prospects. Incoming exchange students currently studying with us from the University of Canterbury (New Zealand), TU Munich and Yonsei University (South Korea) were also on hand to share their inside information as to what future students can expect when studying abroad.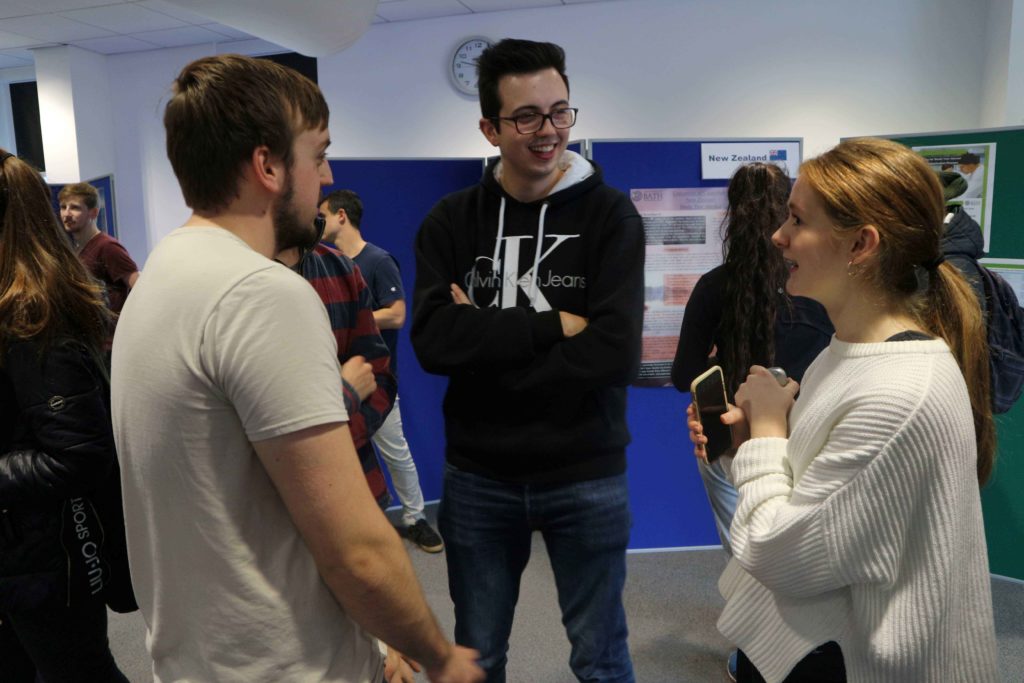 Entries were judged by departmental exchange coordinators Dr Andriy Gorbach and Dr Mark Opmeer as well as by members of the International Relations Office and the Faculty of Science Placements team, who were unanimous in their choice of winners.
Dr Gorbach presented the prizes and was "delighted to hear so many interesting stories of student experiences in all the different places across the world. The phrase 'it was the best year of my studies so far' popped up several times in conversations with students".
The prize awarded to the best entry for an EU destination, was awarded to Max Branson (MChem (hons) Chemistry for Drug Discovery with Study Year Abroad). Max spent his study year abroad at the Freie Universität Berlin and had nothing but praise for his "character building" year at the institution, maintaining that it inspired him greatly regarding future potential areas of study and that it enabled him to improve his German language skills significantly.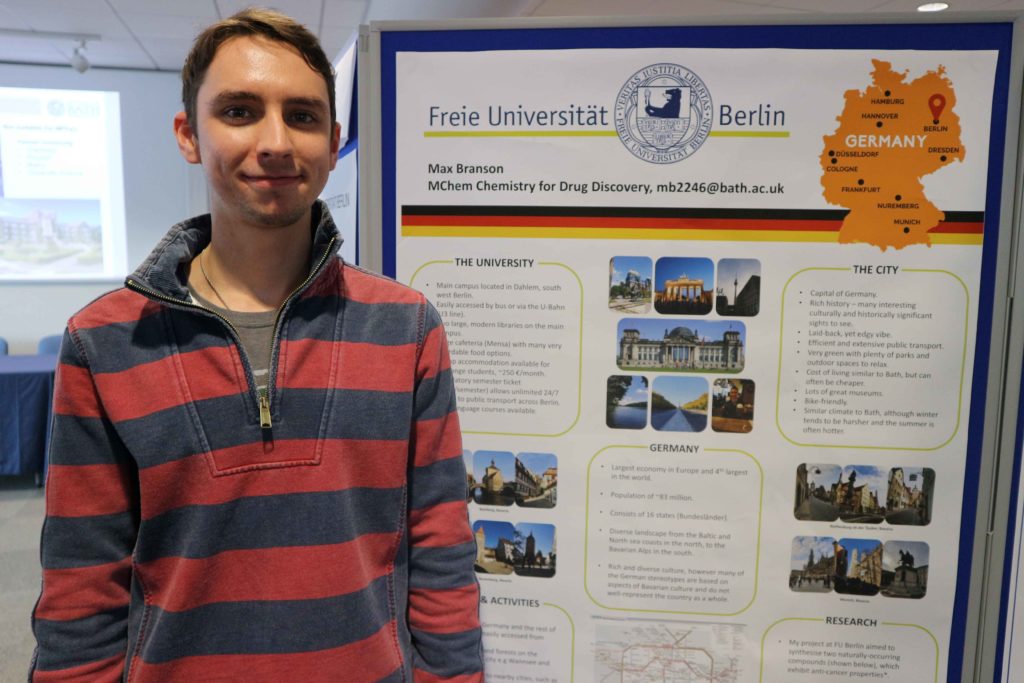 Daniel Turner Scutt (MChem (hons) Chemistry for Drug Discovery with Study Year Abroad) received the prize for best entry for a "Rest of the World" destination, for his poster highlighting Simon Fraser University in Vancouver, Canada.
The overall prize was presented to Chloe-Louise Johnson (MChem (hons) Chemistry with Study Year Abroad). Chloe talked about her time at Dalhousie University in Halifax, Nova Scotia, Canada with such enthusiasm and passion that it was difficult not to want to catch the next flight there! As well as the many study opportunities, Chloe explained how she opted for a dorm-share and was lucky to share with a Canadian home student who was able to introduce her to the true Dalhousie experience and take her home to Montreal for the skiing season. Undoubtedly, a fabulous and unforgettable experience.