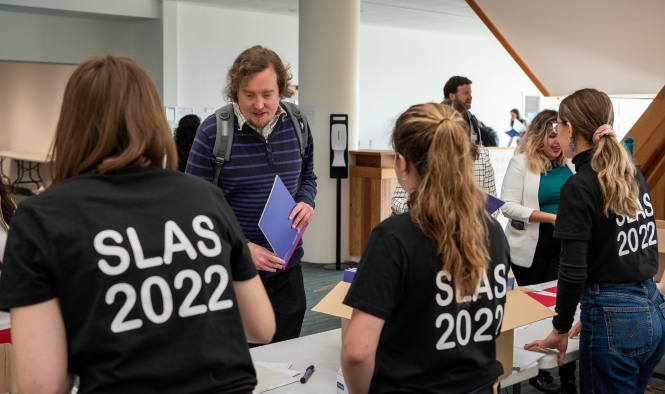 From Thursday 21st to Friday 22nd April 2022, the University of Bath hosted the first in-person Society for Latin American Studies (SLAS) conference in over two years. Over two hundred and fifty delegates from the UK, European countries and the Americas, joined both in-person and online for this fully hybrid event.
The conference, 'Latin America in times of political mistrust and global pandemic', was commented on by Dr Juan Pablo Ferrero to be:
"In reference to the Covid-19 pandemic and its effects, but also in relation to key events that have marked the trajectory of the region over the past two and a half years. Events such as protests in Colombia, elections in Bolivia, Ecuador, Peru and landmark moments of women's rights. Argentina legalised abortion and Chile secured gender parity in its historic constituent assembly, led by Mapuche leader and academic Elisa Loncón."
Throughout the conference, sessions covered a wide range of Latin American-based topics that have arisen over the last 18-24 months, discussing not only political and social issues but also covering film, literature and artistic production.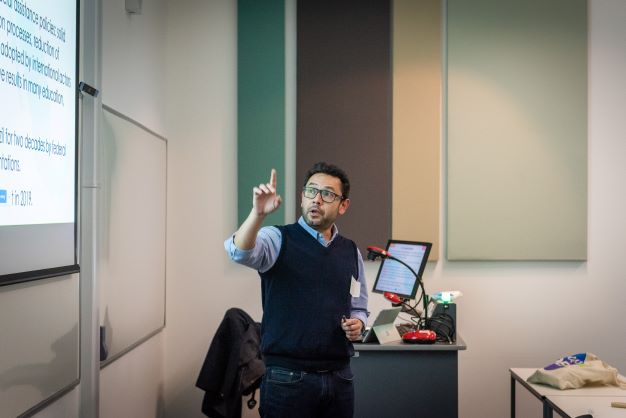 Keynote speaker Professor Leonardo Avritzer, from the Federal University of Minas Gerais, Brazil, presented the last session of the first day, with a talk titled 'Anti-politics and the crisis of democracy in Brazil'. The focus of Professor Avritzer's talk was very pertinent to the current climate as Brazil, the largest country in South America, will face national elections later this year.
In the evening, delegates attended a drinks reception at the Roman Baths in the centre of Bath, with Dr Penny Miles (@pennymiles31) calling it "Superbly atmospheric - the perfect location for a post-day 1 celebration of ideas & emerging friendships" on Twitter.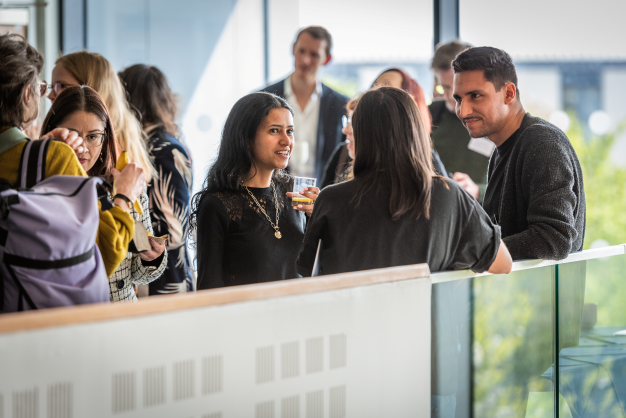 The conference came to a close after the second day, which was filled with more insightful sessions and meetings, culminating in a farewell drinks reception as delegates closed the successful conference, inspired and ready for another next year.
Professor Thea Pitman (Leeds), SLAS' President said:
"The feedback from attendees was extremely positive and we have all returned to our home institutions invigorated by such an intellectually stimulating and convivial event."
The conference was hosted by colleagues within the Department of Politics, Languages and International Studies, and was the first SLAS conference to allow for both in-person and digital participation as a hybrid conference.
Professor Ian White, Vice-Chancellor and President of the University of Bath commented:
"I am delighted that the conference was such a success, though even more sorry not to be able to attend in person. I am gratified to learn of the successful major contributions by Drs Penny Miles and Juan Pablo Ferrero, this means very much to me and the University."
The International Relations Office were pleased to support such a wonderful opportunity to encourage global collaboration!