I set off to Spain with some trepidation as I hadn't used my basic Spanish skills for many years and wasn't entirely sure what I was letting myself in for when I signed up to join the recent International Staff Week at the University of Valladolid.  Valladolid is the capital of the autonomous region of Castile and Leon, situated northwest of Madrid. The University was established in the 13th century and has around 26,000 undergraduates.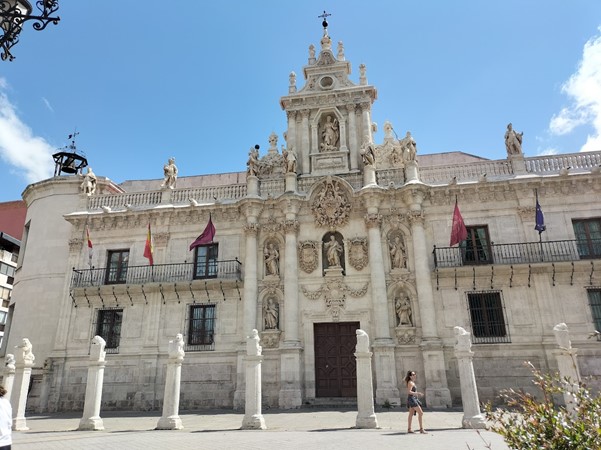 My motivations for applying to do the course were varied and included improving my rather rusty Spanish to enhance our collaboration with our Spanish speaking exchange partners and students and hopefully sharing best practise with other PSS in similar roles.
My Spanish certainly improved, and I came away with a much deeper insight into the cultural differences between the various European countries and the challenges and fun to be had in navigating these differences as part of a group on a weeklong course.  Moving forward I hope to apply this to my role as International Relations Coordinator for the Academic Exchange Programme in the School of Management and hopefully have a better understanding of the needs and issues that our students experience during the exchange process.
During the week we also met with the International Relations Team who presented their programme of diverse and extensive activities in the field of international student exchange and Erasmus opportunities.  As part of this session, we were also able to meet with individual members to learn more about their specific areas of work.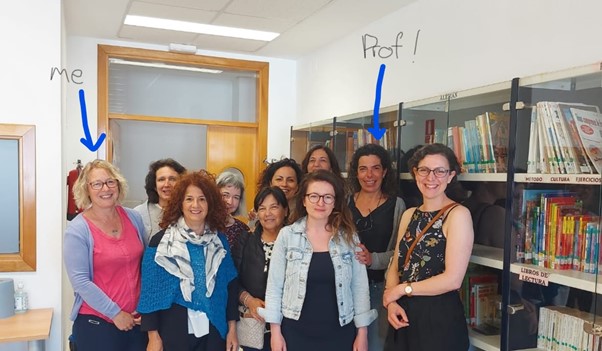 There were twenty participants on the course from six different European countries, divided into two groups according to our level of Spanish and each day consisted of at least one language class.  On top of that we had classes in Spanish culture, Creative Writing, Gastronomy, Viticulture and guided tours of the city and the fabulous Museo de Escultura with religious artefacts ranging from the Middle Ages through to the 19th Century.
We were also taken on a visit to the historic city of Segovia with its famous Roman aqueduct and medieval Alcazar Palace.
However, the highlight of the week had to be the day of Spanish gastronomy where we not only studied gastronomy in class but also experienced it on an afternoon city Tapas tour and an evening cookery class at the International School of Cookery!
If it sounds like I had too much fun, well yes, I did!  I had the most amazing time, made new friends and learnt so much about Spanish culture.
On a more serious note, as well as improving my Spanish I also experienced the cultural differences that can sometimes lead to misunderstandings, annoyances and friction but which can also bring about greater collaboration, friendships and unity.  My coffee break chats with my peers were insightful and interesting and it was good to know that post Brexit we are all still friends and working together to promote student study abroad experiences.
I am extremely grateful for the opportunity provided by the International Relations Office to attend this Erasmus Staff week and would encourage anyone who can still apply to do so!