It's Saturday the 06th February and the first weekend of LGBT+ History month.  As part of our Queeroes series, we begin our day with another LGBT+ icon who helped pave the way forward for equality and inclusivity for LGBT+ people.  War hero turned researcher turned law and social reformer, today we are delving into the life and legacy of Michael Schofield.
Michael George Schofield, born on the 24th June 1919, was the son of Leeds largest department store owner Snowden Schofield.  As a child he was educated in North Yorkshire before studying psychology at Cambridge University, where he would also play saxophone with the Footlights band.
Following university, Schofield would enter the war effort between 1940 – 1946 as a fighter pilot in the RAF, a time he considered "as five wasted years".  It was during this time that he was in a very public relationship with another officer who would later be killed in action.
Upon leaving the RAF, Schofield would move to the to study at Harvard Business School, obtaining his Masters.  It was then that he first began his research into the aspects of homosexuals and society in a study that was the first of its kind.  It puzzled him that people would think negatively towards gay men and wanted to make sense of it all.  What were their aversions and why were they so aggressive with them?  Was there something they were perceiving that just wasn't true?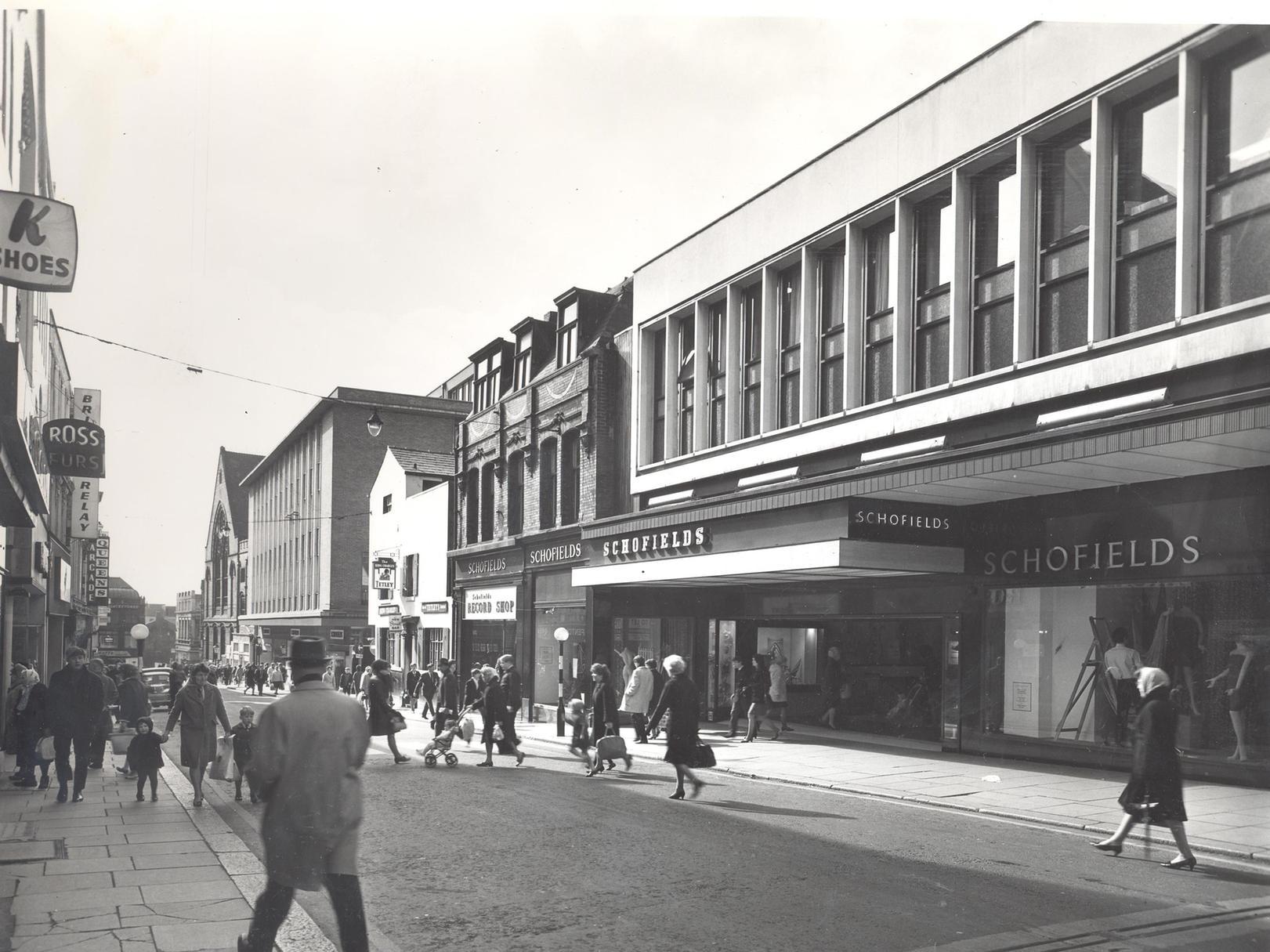 In 1948, however, Schofield returned to the UK and would go to work in the family business alongside his brothers.  After two years and realising that he didn't quite 'fit' in the business, Schofield would leave to resume his research into homosexuality in society.
As we've come to understand by now, at the time, homosexuality, and LGBT+ people in general, would be considered inhuman and immoral.  Schofield on the other hand believed that it was what it was and that no harm came from it.  He published his first book, Society and the Homosexual, in 1952 under the pseudonym Gordon Westwood.  This was the first non-medical based book on homosexuality.
Schofield would go on to publish another book, again under the guise of Gordon Westwood, titled A Minority and would provide the first research about detailed lives of homosexuals who had neither sought treatment for their 'condition' nor got into trouble with the law.  This was ground-breaking and somewhat revolutionary at the time and the impact had a lasting legacy on psychological and societal research from there on.
Five years later, and under his real name, Schofield published a third book, Sociological Aspects of Homosexuality: A Comparative Study of Three Types of Homosexuals.  Unlike other studies which were based on clinical and criminal reports, Schofield's research examined homosexuals who were in prison, homosexuals in clinics, and homosexuals who had never been under medical treatment or arrest.  The study itself would look at factors such as homelife, childhood upbringing, parental relationships, sexual activity, education, work, etc.  It would look at the person and their whole life and not simply the sexual promiscuity and taboo of it all.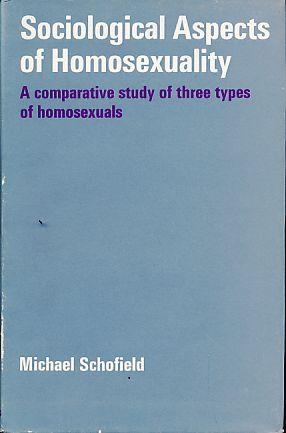 This research would be one of the first to change societal views on homosexuality.  It explained that it was not an illness, a disease, a condition.  It could not be caught and passed on.  Homosexuality was not a poorly learned behaviour or misdemeanour.  It was not an unclean and unhealthy habit or lifestyle choice.  Homosexual activity would have no impact on the lives of others whatsoever.  It was really no different from a heterosexual lifestyle.
For years to come, Schofield's research would often be used in the debate around homosexual law reform, something he became particularly passionate about with the Homosexual Law Reform Society, a committee dedicated to changing laws around the criminalisation of homosexuals and their relationships with other men.
But Schofield's work did not stop there, and he would become involved with wider social issues.  For many years, Schofield would work as an active campaigner in other areas including contraception, single parent families, abortion, drugs, prison reform and even premarital teenage sex, and in 1965 would publish The Sexual Behaviour of Young People.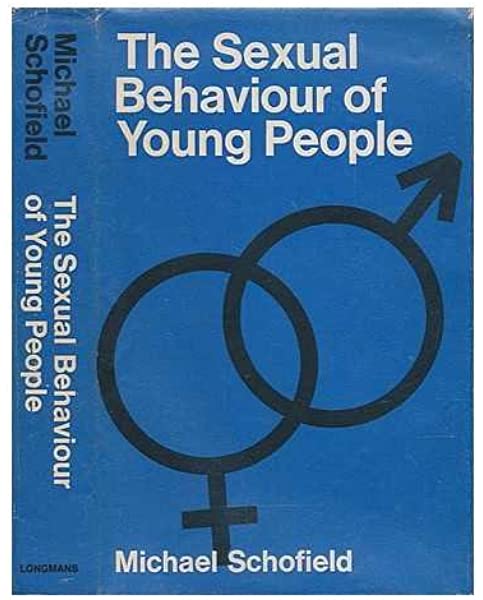 Schofield was becoming a king of campaigns and would regularly confront and oppose anyone who would fight against the underdog.  On many occasions he would be found fighting Mary Whitehouse and her lobbyists as they fought back against feminists, children's rights campaigners and, of course, the LGBT+ community and their activists.
Though he retired from the public eye in 1985, his charity, the Lyndhurst Settlement, would go on to donate more than £3million over a 35-year period.  Schofield would continue working behind the scenes on social reform.  His legacy was to make a better world for everyone, LGBT+ or otherwise.  Schofield died in 2014 and was survived by his long-time partner of 61 years, Anthony Skyrme.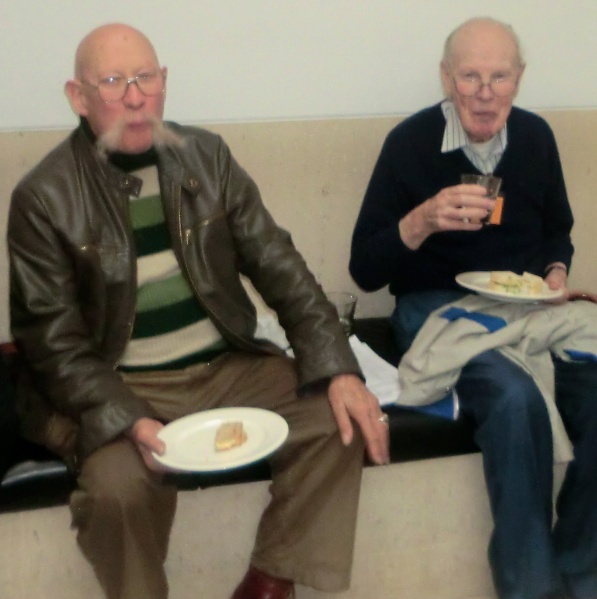 Sadly there is not much information around Michael Schofield and his life.  A reletively private man, the impact and legacy of his work is all that remains to this day.  However, academic Professor Kenneth Plummer has created a Timeline for Michael Schofield, listing key events during his life and career, the Guardian published a heartfelt obituary in his honour upon his death and you can also discover many of his publications online.  The list includes:
Society and the Homosexual (1952)
A Minority: Male homosexuality in Great Britain (1960)
Sociological Aspects of Homosexuality: A comparative study of three types of homosexuals (1965)
The Sexual Behaviour of Young People (1965)
Social Research (1969)
The Strange Case of Pot (1971)
The Sexual Behaviour of Young People (1973)
Report of the Committee on the Operation of the Sexual Containment Act (1976)