A new week and a new queero to celebrate in our LGBT+ History Month 28 days of queeros series.  If you have already read all of last week's editions then please do check them out now.  Not only are they really amazing people to be celebrated but I worked really hard on them, ha!  You should also subscribe to the Kaleidoscope mailing list.  That way you'll receive them the moment they go live.
In today's post, number 8 of 28, we are going to look at one of the most significant influences in the fight for LGBT+ equality, the truly exceptional openly gay black civil rights and political activist, Bayard Rustin.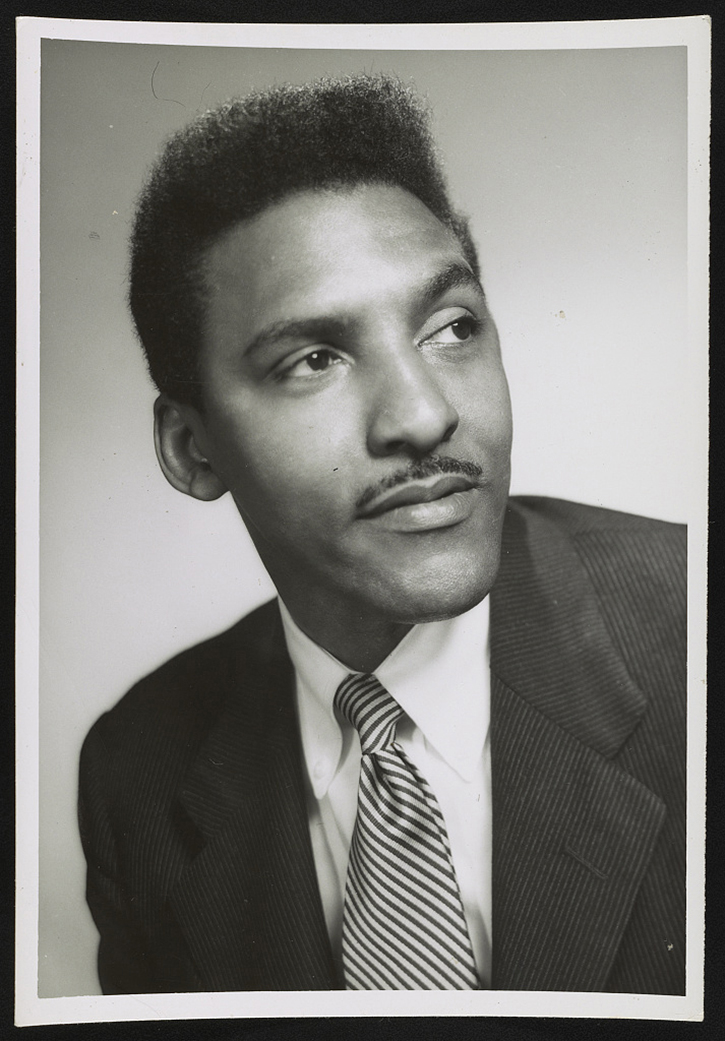 Bayard Rustin was born in March 1912 in Pennsylvania, US.  As the 9th of twelve children, Rustin was raised by his grandparents alongside one of his sisters.  His grandmother had a particular influence on his life as both a Quaker, something what would remain a major influence on his political process, and a member of the NAACP, National Association for the Advancement of Colored People.
With the aid of a music scholarship, Rustin would attend two universities, the University of Wilberforce, Ohio, in 1932, of which he was expelled for starting a strike against the quality of the cafeteria food, and Cheyney State Teachers College.  He would complete an activist training programme with the American Friends Service Committee before studying with City College of New York in 1937.
While in New York, Rustin became more involved with political activities include the Scottsboro Boys trials, the Young Communist League and by 1941 became the Race Relation Secretary in the Fellowship of Reconciliation, a religious nonviolent organisation seeking continued peace in the world.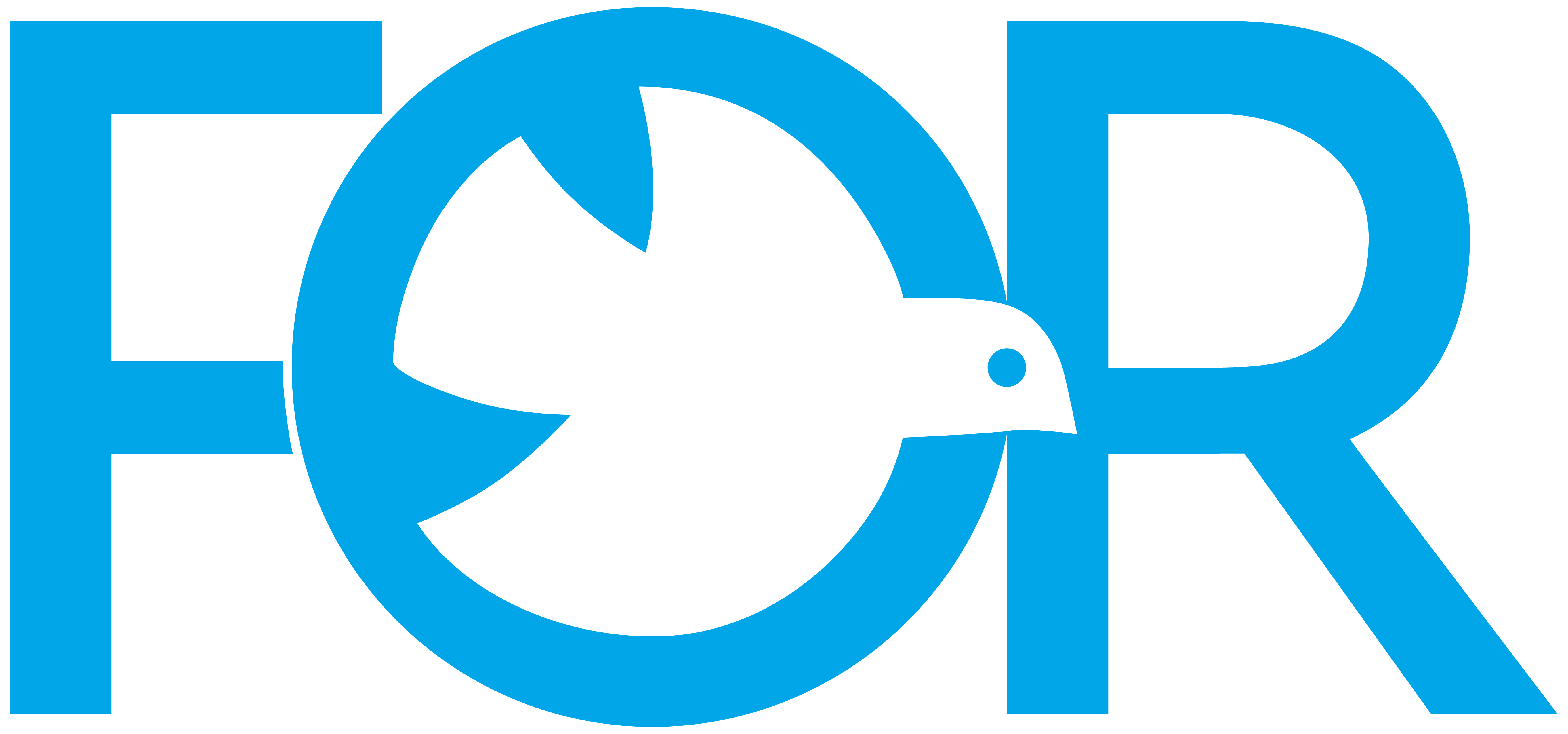 The committee would later meet with then President Franklin D. Roosevelt and request his support in the desegregation and antidiscrimination of black people in government and military establishments, else a peaceful protest of the capital would take place.  Roosevelt agreed and the march was cancelled, but it would take another 7 years before the armed forces would be enforced by the rule under the order of President Harry S. Truman.
Rustin's work in prejudicial racial law and societal reform continued for many years.  In 1942 he supported Japanese Americans who were placed in internment camps.  That same year he would go on to assist with the founding of the pacifist organisation CORE, the Congress of Racial Equality.  Not even his 1944-1946 prison sentence would prevent Rustin from protesting against segregated dining facilities and Britain's colonial rule.  It's worth noting that Rustin's prison sentence was due to his refusal to enlist for military service as per his pacifist nature.
By the late 1940s, Rustin had travelled to India to develop in nonviolent civil resistance techniques, which he would go on to use for future protests and campaigns.  He would pass on these skills to others throughout his political activism years and, as one of his key advisors, would even encourage Martin Luther King Jr. to adopt nonviolent tactics, including the forgoing of armed protection.
In 1957, supported by Rustin, King founded the Southern Christian Leadership Conference, an African-American civil rights organisation with the purpose of education for all as a means to ensure economic justice and civil rights for black Americans.  However, there was upset about Rustin's involvement with many finding great issue in his sexuality.  Congressman Adam Clayton Powell Jr. notoriously threatened Martin Luther King Jr. to break ties with Rustin and would release a story that the two were lovers if he did not.  Sadly, to protect his own interests, King bent at Powell's will and he and Rustin would not work together again until the 1963 March on Washington.
Rustin would continue to support and advise on many political events including the March on Washington, a planned march calling for fair and equal opportunity for African Americans, and the New York City school boycott which sought to desegregate public schools.
Many of followers believing him to be just as important as the rest when it came to civil rights and reform and Rustin would later turn his attention to LGBT+ rights in the 1980s.
Rustin himself had been reluctant to get involved with LGBT+ rights and was pushed to do so by his partner, artist and photographer Walter Naegle.  Openly gay, Rustin was often shunned by fellow activists and had received regular abuse from the police and arrested on numerous occasions.  In 1953 he was imprisoned for 60 days due to committing homosexual acts.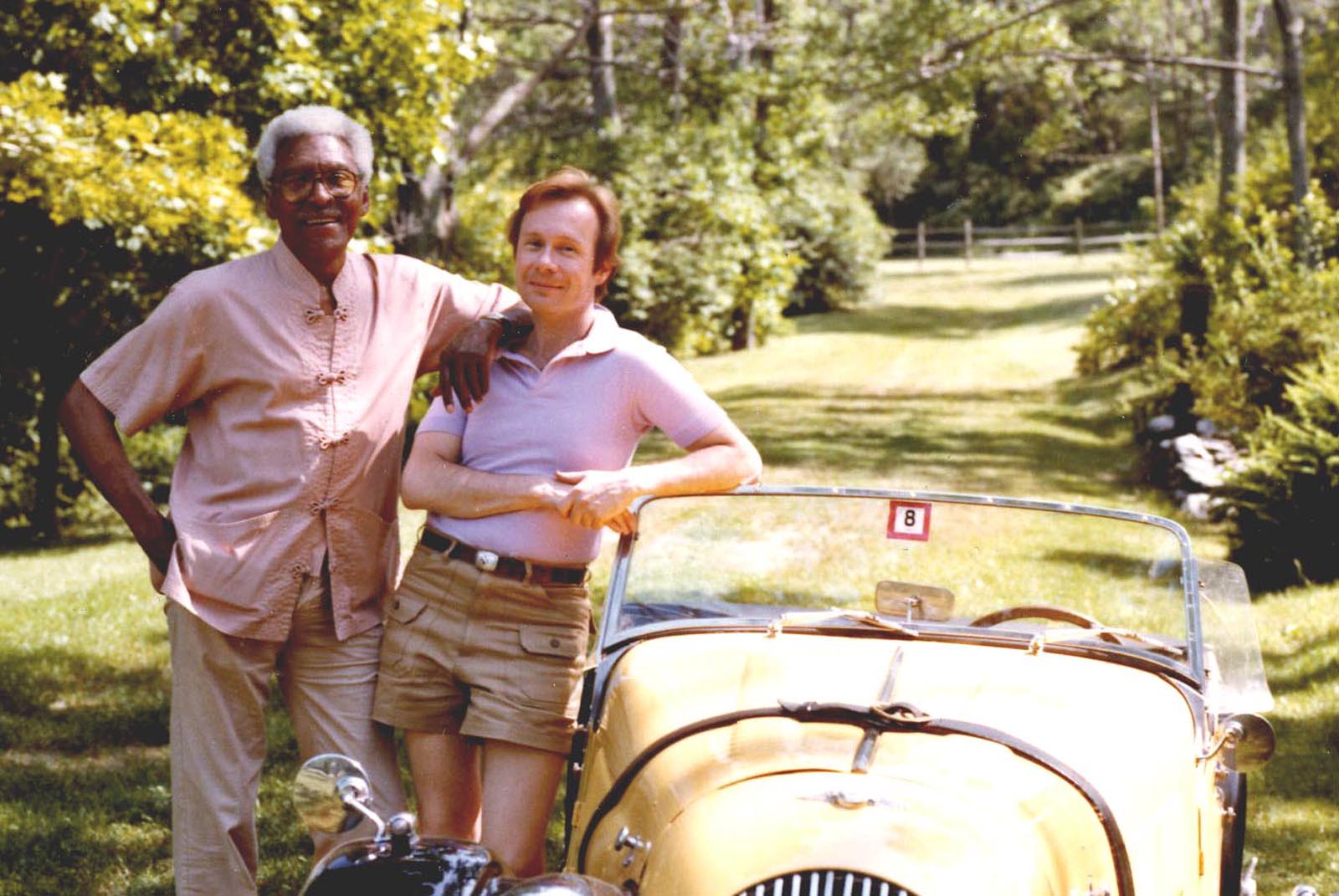 In 1986, Rustin would perform a speech when testifying on behalf of New York State's Gay Rights Bill.  During this speech he would make it clear that black people were safer in society now and that the judicial system was behind them.  Society now needed to look at the next vulnerable group, the one society was ignoring for far too long: gays.
Rustin would fight for LGBT+ rights for the rest of his life, campaigning for civil liberties that were afforded to heterosexual people including protection from discrimination and abuse, fair employment, medical treatment and the right to same-sex marriage.
At the time, Rustin and Naegle themselves were in a convoluted relationship as it was.  Back then, with same-sex marriage being illegal, they did what many LGBT+ couples did during the time.  Rustin, who was 37 years Naegle's senior, adopted, yes you read that right, adopted Naegle.  It was the only way to secure their future together as a family and guarantee their rights for things like inheritance, insurance and the purchasing of property. *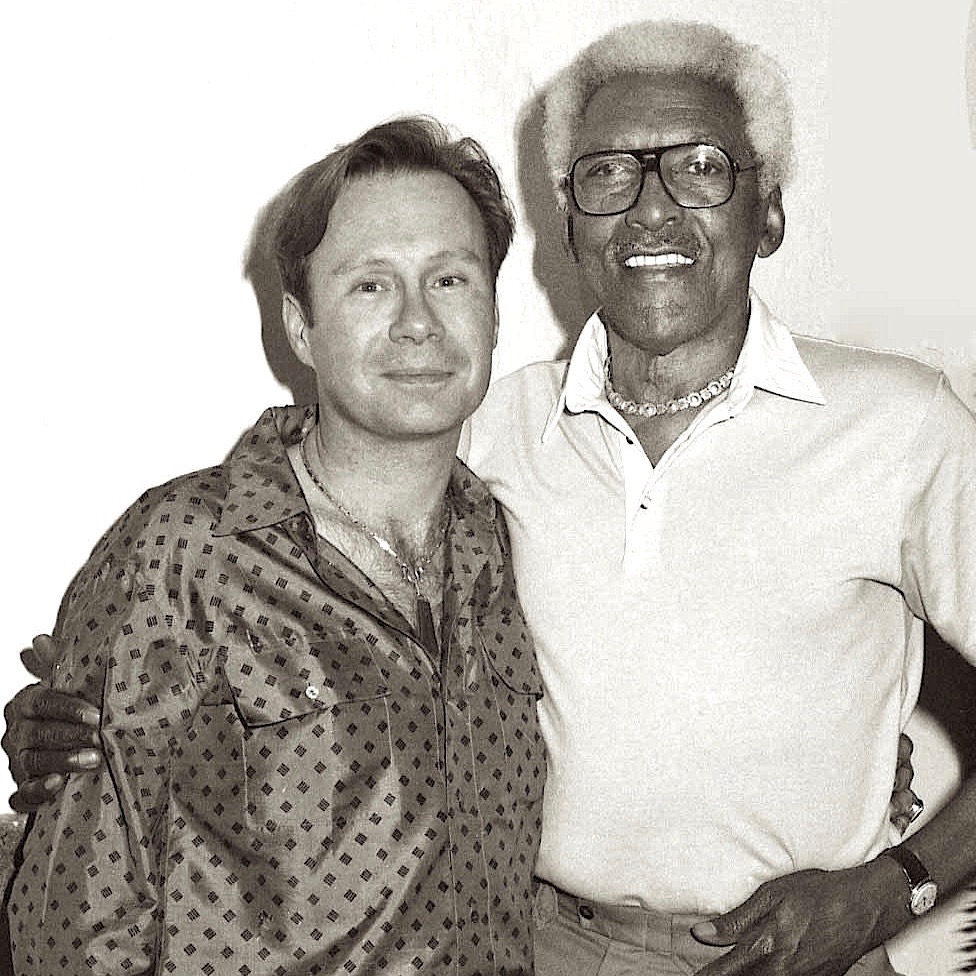 In August 1987, five years after they were 'married', Rustin died from a perforated appendix.  Messages and commiserations came in from across the country from civil rights activists, senators, congressmen and the President, Ronald Reagan, who praised Rustin for his work in civil and human rights on a social and political level.
The memory of Bayard Rustin has not faded, and I don't imagine it ever will.  The gay black civil rights activist made a lasting impact that ensured the rights of black and LGBT+ people were fit for the future, and without his work we would not be where we are in the world now.
He was, awarded the Presidential Medal of Freedom in 2013 which was presented to his surviving partner, Naegle.  The following year, the Bayard Rustin Center for Social Justice (BRCSJ) was opened and is described as "a community activist center, educational enclave & safe-space for our LGBTQIA kids, our intersectional families & all of our beautifully diverse communities".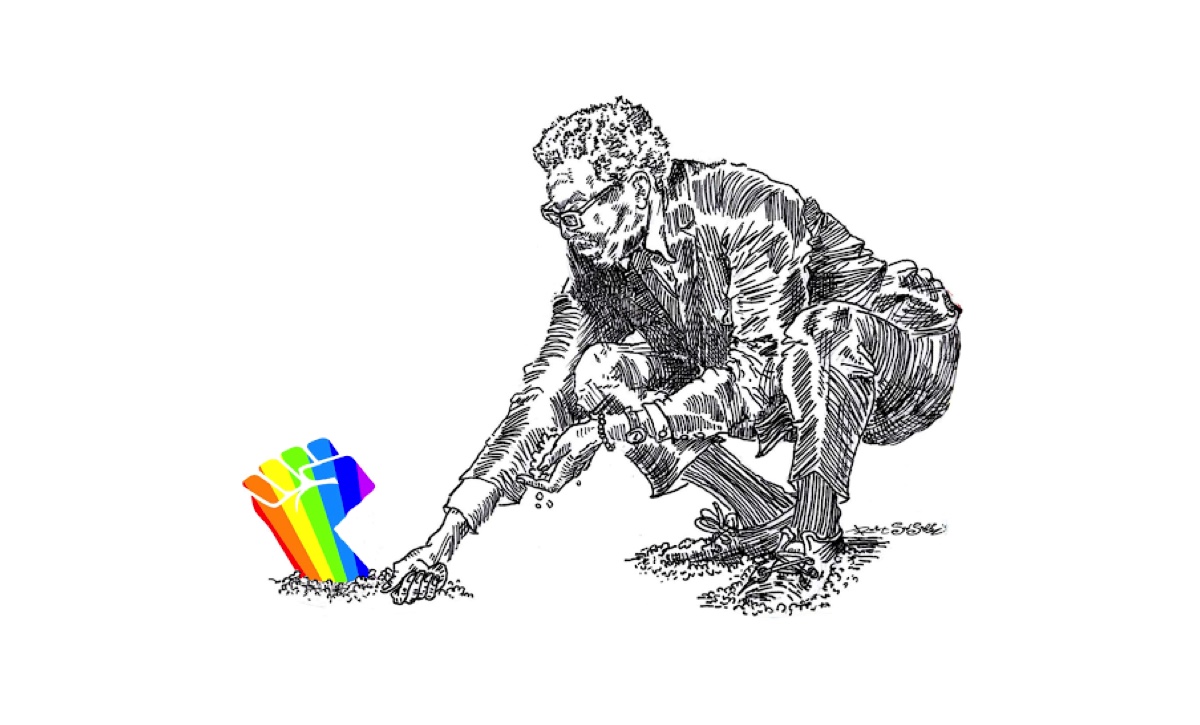 To discover more stories about Bayard Rustin and how his legacy lives to this day check out the following:
Books

Lost Prophet: The Life and Times of Bayard Rustin (2003)
Time on Two Crosses: The Collected Writings of Bayard (2013)

Biographies
Documentaries
* I actually had to take a moment to really let this sink in for a moment.  It took a further 2 hours before I would return to finish this blog because there is just so much wrong with this whole process, I'm almost certain I could write a Tolkien level book.  Thank you for your efforts Bayard, you are a true queero.