Week 3 of LGBTQ+ History Month begins and with it the ever-growing list of our Queeroes.
So far, we've discovered activists, pacifists, and educationalists.  We've seen refugees become saviours.  Literary greats become write offs.  We've even seen war heroes labelled criminals.  Each one has been through some of the toughest experiences imaginable and in the face of adversity overcome to the resistance and pave the way forward for fellow LGBTQ+ individuals to have a safer world to live in.
Todays issue of the Queeroes series will look at one of the most significant individuals in trans British culture.  WWII Spitfire pilot, record breaking race car driver and first legally recognised transgender woman in the UK, Roberta Cowell.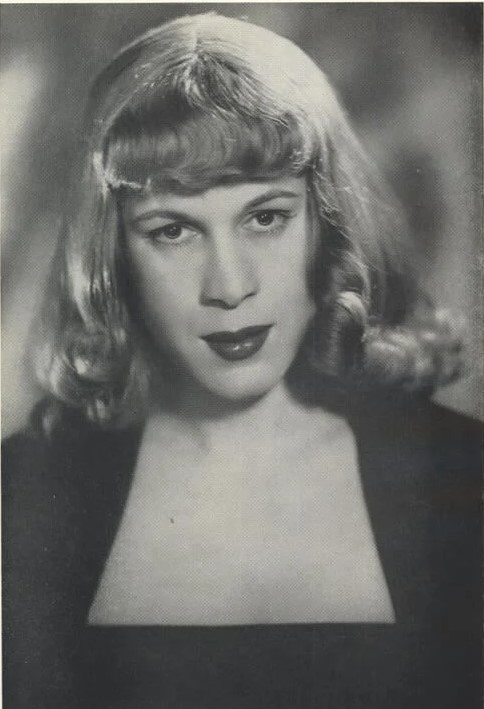 Roberta Elizabeth Marshall Cowell was born Croydon, London on the 08th April 1989 as Robert Marshall Cowell.  Her father, Ernest Cowell KBE CB, was a surgeon, both in hospitals and as part of the two world wars, and lecturer in human anatomy, while her mother was a social worker.  It was a strict, religious household where gender roles were set in stone.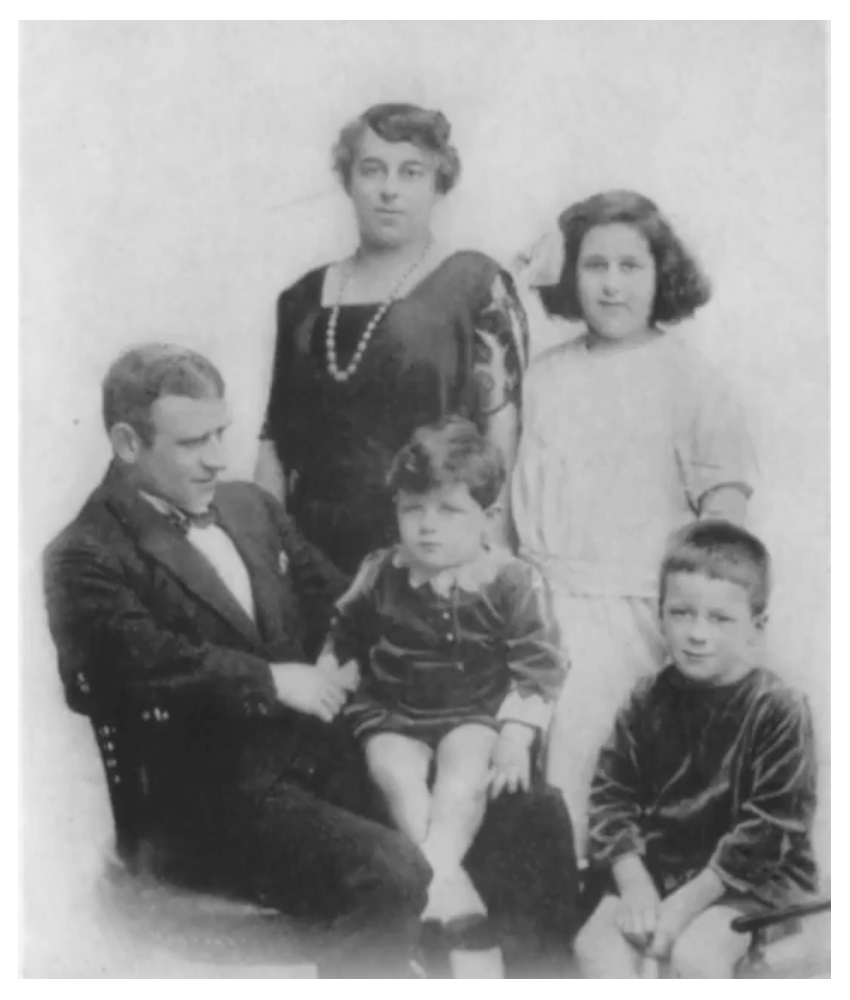 Cowell would attend an all-male public school, an experience she did not find enjoyable.  Roberta was bullied and became uncomfortable around the other boys in the communal baths.  It was also during this time that her interest in motor vehicles would flourish.  She would join the school's motor group and would save up her lunch money to buy car parts.  As she grew older, her interests would intensify, and she was determined to have a career in motorsports.
Upon passing her test, Cowell would compete in racing competitions and fall in love with the cheering crowds and the power that came from the cars she drove.  She attended University College London (UCL) in 1936 and studied engineering where she would also compete in speed racing events.  During this time, Cowell would meet future wife, Diane Carpenter.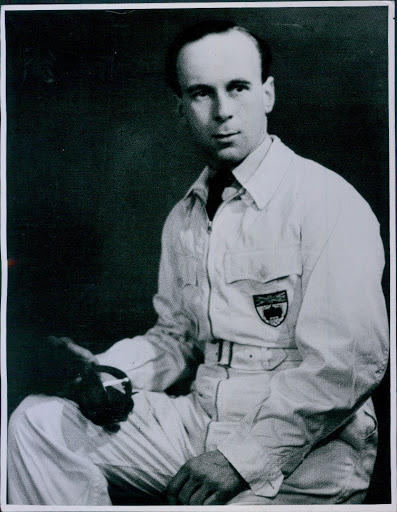 At 20 years of age, Cowell owned 3 sports cars and was racing every weekend.  She was also a prolific dater, going from woman to woman in search of the next exhilarating experience.  It was clear to see that Cowell was an adrenaline junkie and was seeking more and more thrills.
In 1939, WWII had begun, and the following year, having already received a private pilots license, Cowell would enlist with the RAF.  The experience was similar to her earlier years at school and was somewhat familiar.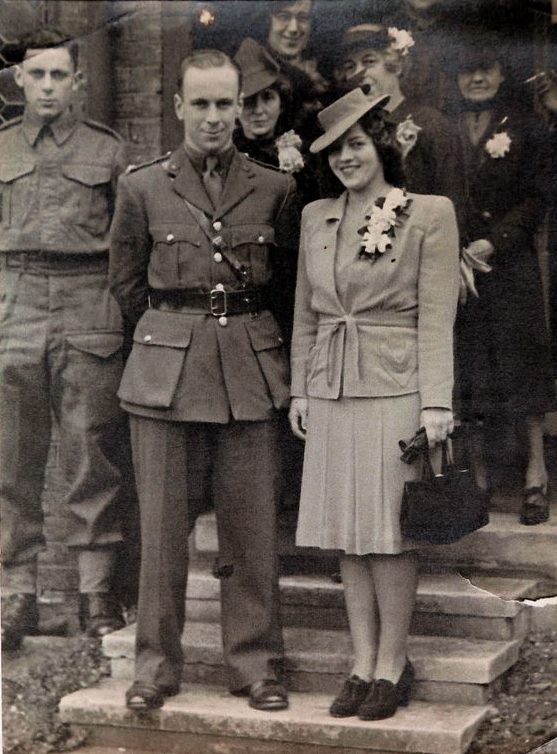 During a posting in Cambridge, Cowell married fellow racing driver and UCL engineering student Diana Margaret Zelma Carpenter.  Carpenter herself was a trailblazer as she became the first woman to graduate with a degree in Mechanical Engineering from UCL.  By 1942 their daughter Anne was born and in 1944 came Diana.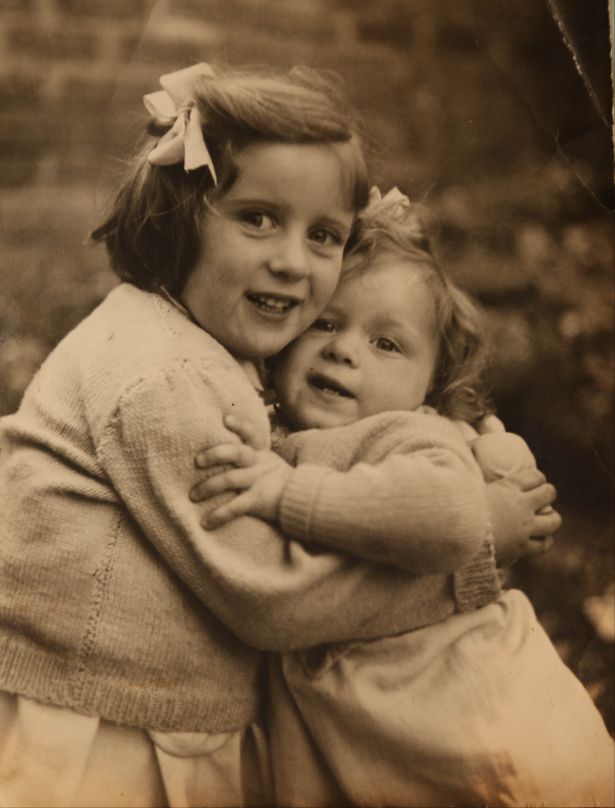 That same year, Cowell would be captured by German troops and became a prisoner of war.
"I was put in a tiny cell containing a plank bed and a very small, thin blanket.  I spent three weeks in solitary confinement.  It was absolute hell"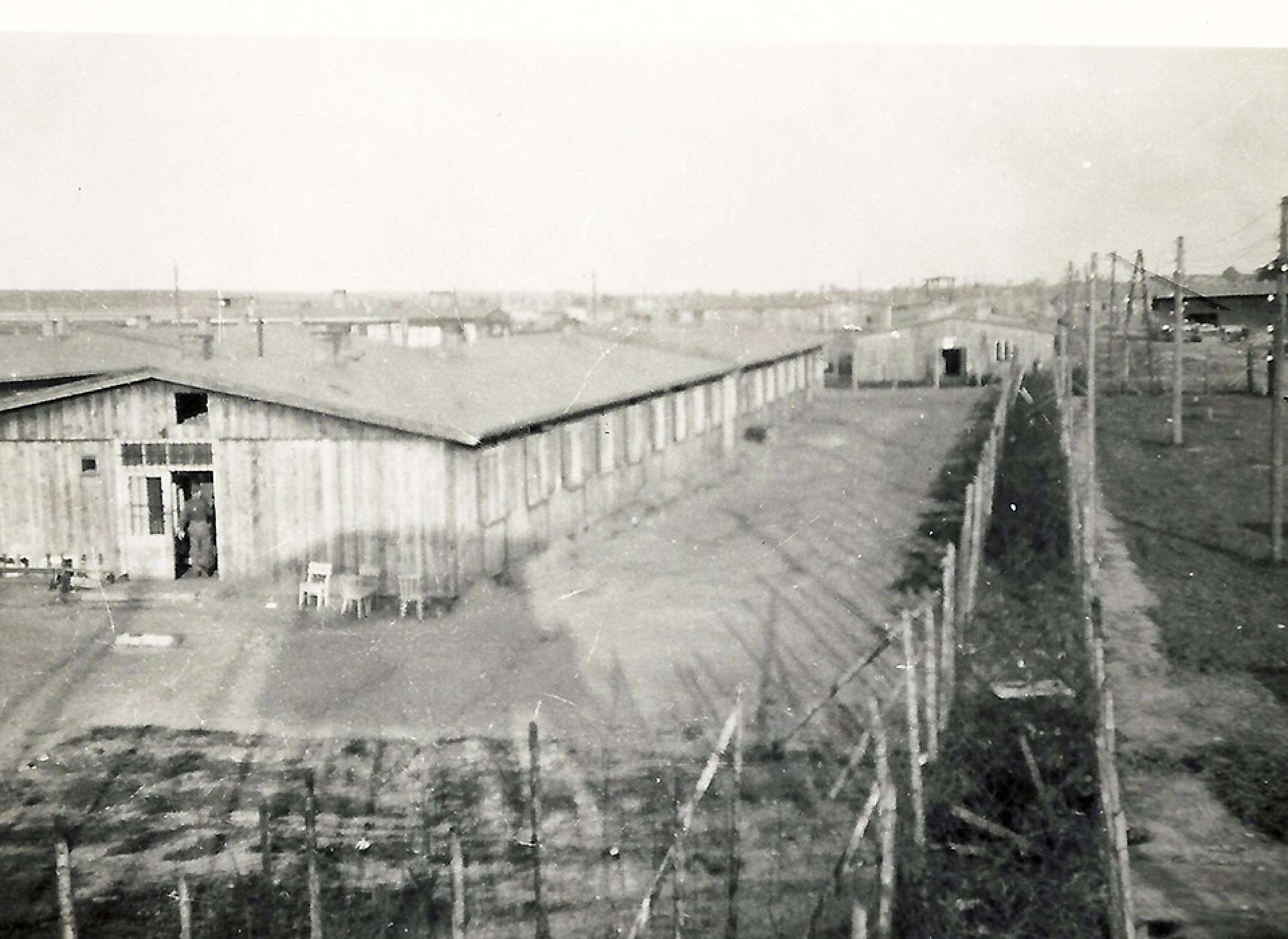 Following solitary confinement, Cowell was transferred to the Stalag Luft I prisoner of war camp (POWC).  Throughout the ordeal, she would teach fellow prisoners in mechanical engineering.  She would recall the starvation most during her experience and how other prisoners would describe meals they longed to have once more.  As malnutrition set in, Cowell and the others were left with no choice and would eat the camp cats, raw.  But this wasn't the only experience that would have a negative impact on her.
As with many POWCs, there was a theatre group.  These groups were used as a means of entertainment and light relief.  Prisoners would put on comedy sketches, play music and produce theatre shows.  In one instance, Cowell was asked to play the role of a woman and would refuse without hesitation;
"Accepting the role and letting my hair grow so that I would make a realistic appearance on stage would have been a public declaration of homosexual"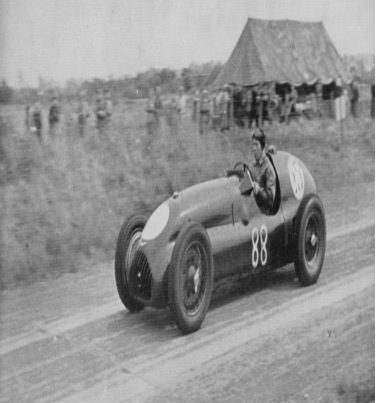 In 1945, the camp was liberated, and Cowell would return home.  Now back in the UK and in the safety of her own home, the first thing she would do is take a bath.  The experience had left her longing to be clean, to burn away the entire ordeal.  She would look in the mirror and see that her body was ravaged from a 3.5 stone weight loss and scabies.  The physical and mental impact left Cowell no choice and she would go back to motorsports.  Despite her attempts to recover and regain control of her body and mind, she was depressed and would seek professional help.
The years passed and Cowell was still unhappy.  There was something, she thought, that was just not right, but what?  Cowell left her family, disowning her daughters and finalised her divorce from Diana in 1952.  During all this, Cowell began seeking advice and support from sexologists.  In time she would come to discover that, though physically male, internally she was female;
"Although I was tremendously upset and embarrassed when I realised this, it explains a a great deal about my nature and character that had always been a puzzle"
She began taking doses of oestrogen, a drug which was still in its infancy regards medical studies and could have caused more harm than good.  With that in mind, Roberta persevered for the benefits far outweighed the losses.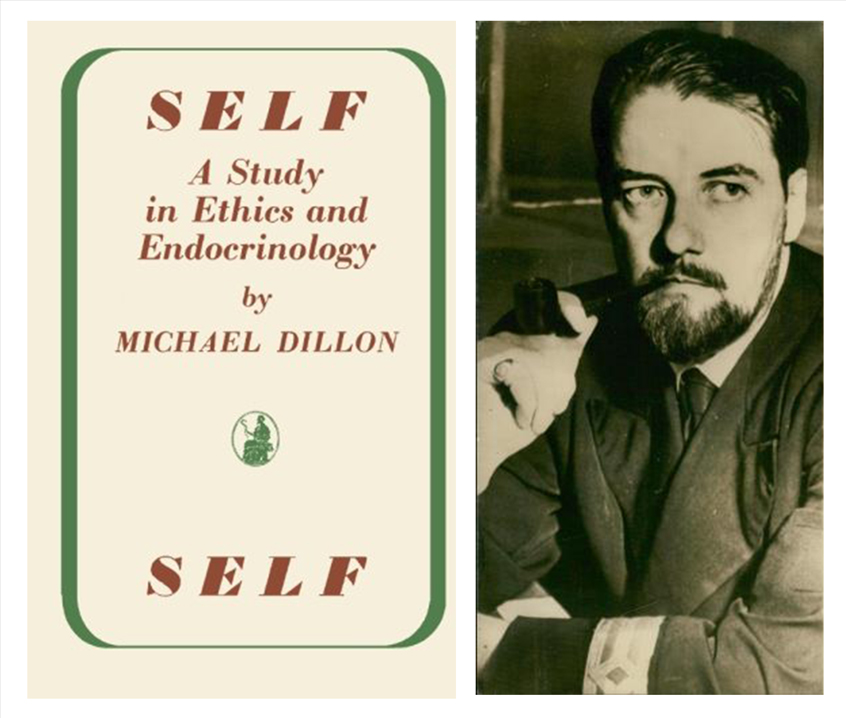 Cowell came across Self: A Study in Ethics and Endocrinology, a book written in 1946 by British medical student, and the first female to male trans to undergo phalloplasty (penis construction), Michael Dillon.  Upon finishing the book, she would write to him and talk about her experiences and the process of trans surgery.  They would go on to meet, discuss everything gender, become friends and would later begin a relationship.
As the relationship grew, and love blossomed, Michael would seek to marry Roberta.  At the time however, Roberta was still seen as male and as we know same-sex marriage was not legalised in the UK until 2013.  In order to marry, Roberta would need to change her sex, legally.  But as we learnt from Stephen Whittle, this would not be possible until 2005, so Roberta had to play the cis-tem… We do love a pun.
Under the Mayhem Law, a common law in the UK which was defined as an act of disabling or disfiguring an otherwise healthy male by castration, no one was willing to perform the surgery for fear of losing their medical license or imprisonment.  Dillon came forward and would successfully complete the operation while in his fifth year of medical school.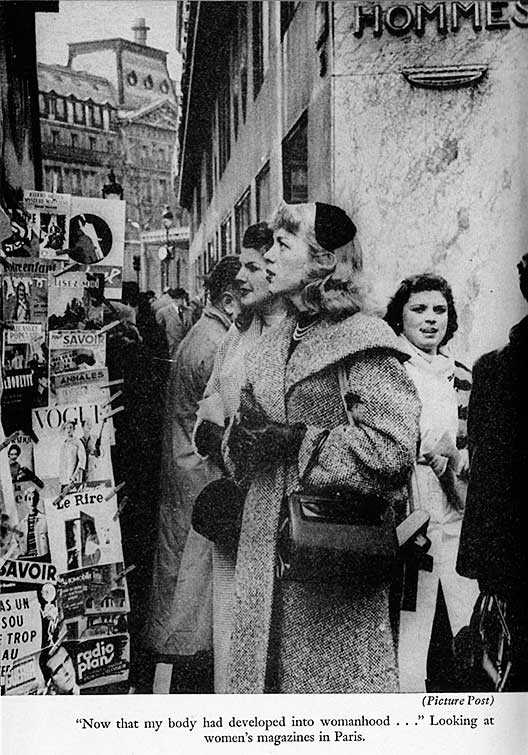 Post-surgery, Roberta would visit a doctor in Harley Street and seek a signed note confirming she was intersex and allow her to change her gender legally.  The note was signed, and her life was coming together.
In 1951, Roberta would meet with Dr Harold Gillies, the father of modern plastic surgery.  Though he had never performed the operation before, practicing the night before on a cadaver, it was a success and he would join many others as a pioneer in gender reassignment surgery.
On the 17th May 1951, Roberta was officially and legally a female.  Even her birth certificate is amended to show she was always female.  Sadly, Roberta would end her relationship with Michael Dillion and cut ties.
Now a woman in the eyes of the world, Roberta's Grand Prix dreams came to an end.  Though she would race for fun, she was excluded from championship events.  She started numerous business ventures, though many would falter.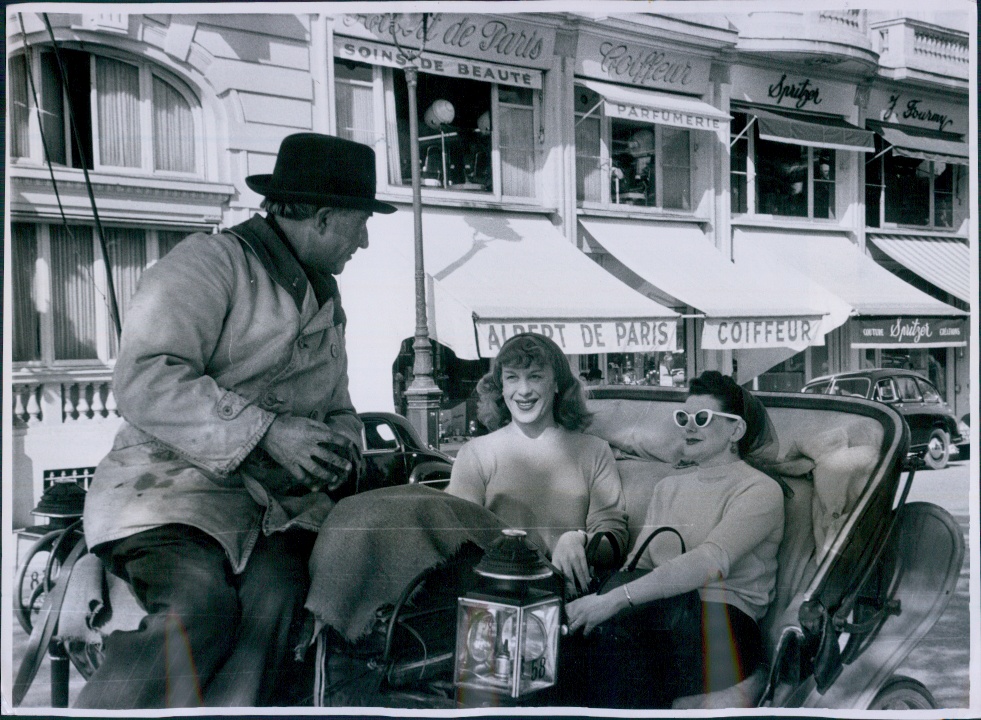 She moved in with a close friend, and assumed lover, Lisa Morell, who she met during her time with depression.  The two would home 30 cats together, in what I'm assuming was her way of compensating her actions back in the war camp.  They were together for 30 years before Lisa's death.
By 1954, Roberta was in need of money.  The hormones and the lavish lifestyles she enjoyed came at a cost.  With no money from former motorsport winnings coming in, and her businesses collapsing around her, the world would come to know Roberta Cowell by face and name after selling her story to Picture Post magazine for a sum which was equivalent to £224,000 today!  Her biography, Roberta Cowell's Story, was dedicated to Lisa and would bring her even more fortune to the tune of £42,000 in today's money.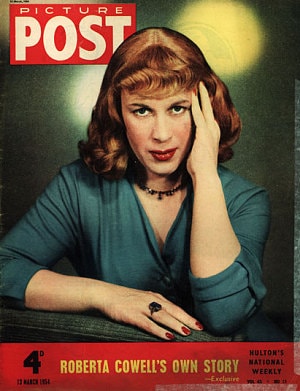 Roberta Cowell died aged 93, alone.  She would hear from her daughter, Diana, but would not respond.
Roberta was a complicated woman, but one I think we must sympathise for.  She was homophobic and sometimes trans phobic.  Her actions towards her wife and daughters could be considered heartless and unthinkable.  But we must remind ourselves that, at the time, these were 'normal' practices and LGBTQ+ people were not offered the civil liberties they are today.  That kind of behaviour can take a lot of unlearning to change, even for a fellow member of the community.
Roberta's brave decision to change her life for her own betterment, and to let the world in on her most intimate of stories, whatever her reason, is truly remarkable.  She brought trans issues to the forefront and sparked a wider conversation about gender in society.  She pioneered the way forward for gender reassignment and gender recognition in the UK and this is her legacy and is why we bestow the title of Queero to miss Roberta E. M. Cowell.