The Queeroes Series has run with amazing success and the feedback has been amazing thus far, thank you!
So far we've discovered the lives, stories and legacies of people who have made changes in law, politics, society and the world of entertainment and sports.
We've just concluded the allies arc, a series of LGBTQ+ Queeroes who are heterosexual and are fighting for the rights, freedom and equalities for the community. As LGBTQ+ History Month is coming to an end, I thought it would be a nice opportunity to hear the voices of others within the University on who they consider LGBTQ+ heroes.
Today we hear from Molly Norton, a Placements Officer in the School of Management, who wishes to tell us the story of someone who she recognises as a Queero, Nicola Adams OBE.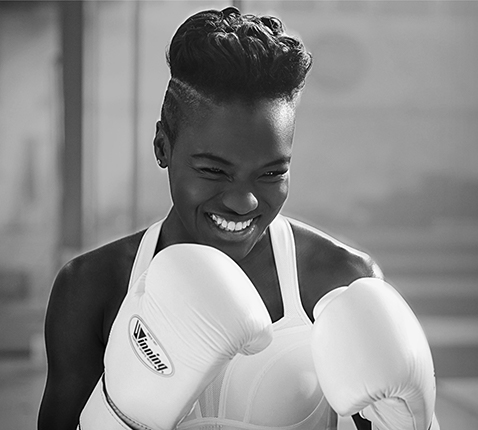 Nicola Adams was born in Leeds, West Yorkshire on the 26th October 1982.  She attended Agnes Stewart CofE High School and during this time began her interest in boxing.  In 2001, Adams, aka the Lioness, had achieved glory as the first female boxer to represent England, and by 2003 became an English amateur champion.  But with all this success there lies a history of sadness and abuse.
As a child Nicola's home life was distressing to say the least.  Her father was abusive towards her and her mother.  Aged just 4 years old she put herself between them with a toy sword in hopes of protecting her mother.  Nicola herself received physical abuse from her father but was more concerned with her mother's wellbeing.  It took three years of begging for her mum to get the courage to leave.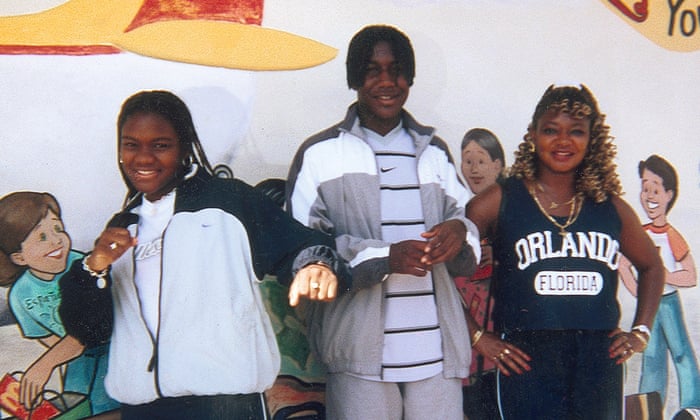 Young Nicola Adams (left)
Today, Nicola is a celebrated sportswoman and continues to live life to the full, with a beaming smile on her face.  Her story, and legacy, are inspirational for all, LGBTQ+ or otherwise.  And here's why…
[JB] So Molly, who is Nicola Adams?
[MN] Nicola is a world champion British professional boxer.  Well, former British professional boxer.
She retired in November 2019 with an impressive undefeated record.  Who CV is highly commendable as she is the only female boxer in the history of the sport to have won every major title available to her; Olympic, World, European and Commonwealth.  Most notably, she won Gold twice at both the London 2012 and the Rio 2016 Olympic Games – being the first openly LGBTQ+ person to win an Olympic boxing Gold medal.
Her titles don't end there and in addition to her work inside the ring, outside she was named the most Influential LGBT person in Britain by The Independent in 2012.
[JB] Sounds impressive!  And on a less physical side of things, what has her involvement been on behalf the LGBTQ+ community?
[MN] Nicola provides a role model to many LGBTQ+ people without even trying!  She is modest about the role she plays, but her professional success and OBE recognition marks Nicola as a true inspiration that you can achieve anything you want if you work hard for it.
When Nicola first arrived in the public eye, she was wary of talking about her sexuality.  With the world of sports being a highly homophobic place, being LGBTQ+ isn't something that you can easily just be.
"When I started doing interviews, I never knew what to say, so I never mentioned it. But I started to feel like I was going into myself. I didn't want to hide anything – it's not something I would ever hide, and I don't want people to think I am ashamed of it."
In true spirit of this, in September 2020, Nicola announced that she would feature in Strictly Come Dancing as the first ever same-sex couple to compete, saying "It's definitely time to move on and be more diverse, and this is a brilliant step in the right direction".
Nicola's public image gives a positive platform for LGBTQ+ people to look up to; she is strong, both physically and mentally, and isn't afraid to be open about her identity, both as a lesbian and a black woman.
Also, Nicola uses her public platform to knock-out common misconceptions about labelling people and putting them into a specific "box".  She recently made clear on Twitter that she is not bisexual and that if she had her way, she "wouldn't be in any 'box' at all".
What's more, there aren't many LGBTQ+ people of colour in the spotlight, or females of colour for that matter, and she is an icon to so many not just within the LGBTQ+ community.  The Powerlist noted her as one of the most influential people of African/African-Caribbean descent in the UK.
[JB] Nicola's story is truly amazing and so inspirational.  Tell me, what exactly it is that makes her your Queero?
[MN] Nicola and I share something in common… our height.
[JB] ???
[MN] Nicola is a 5ft 4" boxing champion and I give her huge kudos for getting in the ring, when most people are bigger than us!  Despite her stature she holds strength to stand her ground and achieve her goal – whether that's a knockout or otherwise.
That's such a strong visual for all us 'shorter than average' people that feel intimidated by bigger people who often use their stature to bully and intimidate us.
More importantly though, Nicola does not give up and she stands for what she believes in.  She entered boxing when the sport was banned at a professional level for women as late as 1998, as it was believed that PMT made women too unstable to fight…
[JB] Sorry Molly, but all I hear is cis-het men being scared of women but carry on.
[MN] I know right!!  And well, in 2009 Nicola had an accident, fell down the stairs and broke her back, which isn't great for anyone, but then went on to win a Silver Medal at the 2010 World Championships, and Gold at the London 2012 Games, the first year it was qualified as an Olympic sport.  Need I say more about how she is a strong woman?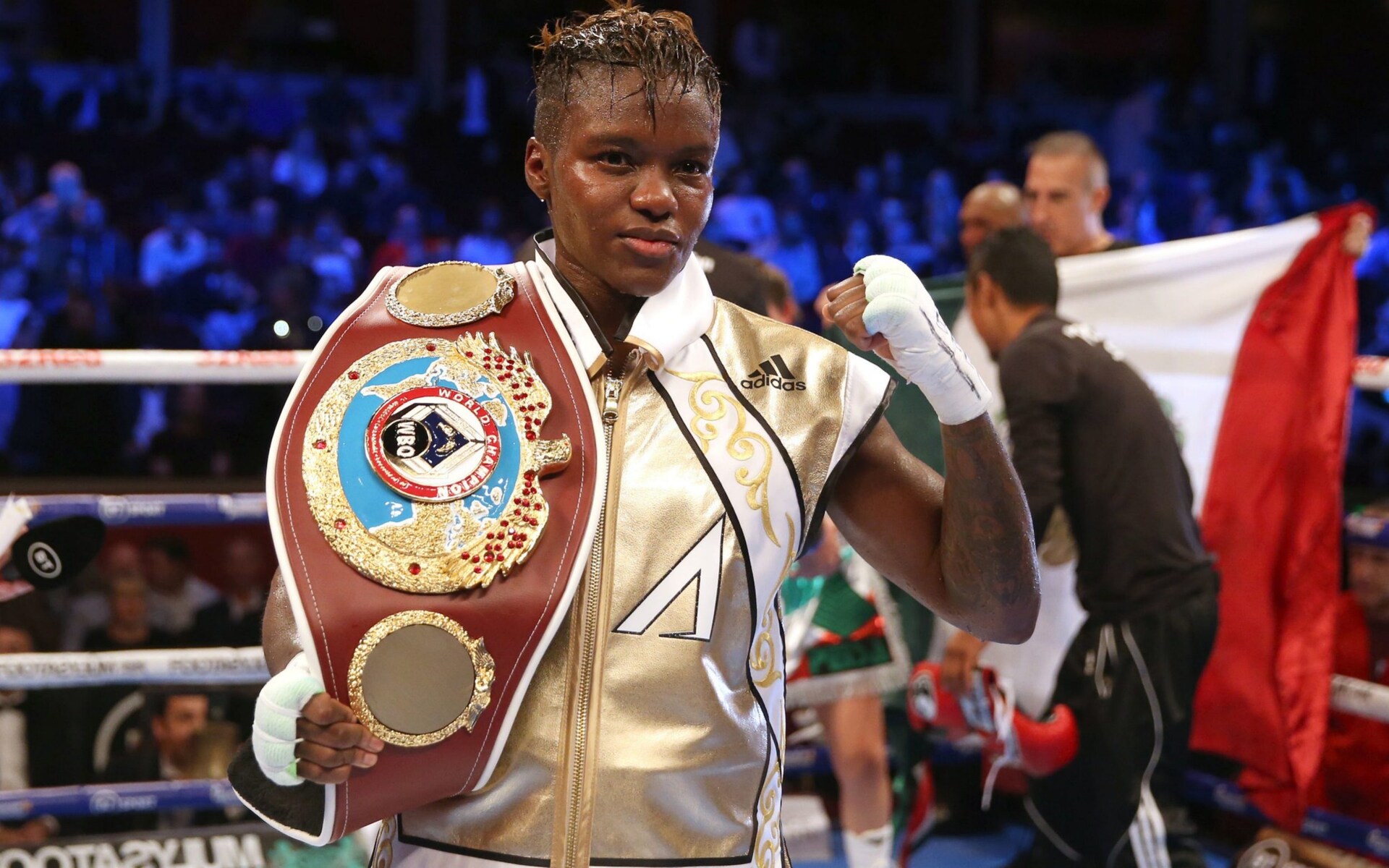 [JB] Comeback queen!
[MN] Nicola is one determined, strong, and inspirational person that doesn't let gender, sexuality or race stop her from achieving what she wants.  She is an icon, an amazing human being and the perfect definition of an LGBTQ+ Queero of our times.
"I know there will be kids who are struggling. And I'd just like them to know that it doesn't matter about your sexuality or what colour you are, you really can achieve anything you want to if you work hard."
Thank you for sharing this amazing story with us Molly.  Nicola truly is an amazing person and your words about her life and experience are truly heartfelt.  I hope this helps others in her situation, black, female, sport, LGBTQ+ or otherwise, to embrace their identity and have the strength the achieve their dreams and defy any negativity.  May her legacy empower other Queeroes in the process.
You can find out more about Nicola Adams and her amazing story by checking out her autobiography Believe: Boxing, Olympics and my life outside the ring.  Nicola's documentary, Lioness: The Nicola Adams Story, is due to be released on May 17th this year.