On Friday 25 June 2021 Kaleidoscope hosted the first ever Campus Pride event at the University of Bath! The event took place as part of the Summer at Bath range of activities for staff and students being held throughout June. Taking place at the end of the month, Campus Pride was well placed to round of a great four weeks of activities!
The aim of the event was to bring together staff and students from across the University to reunite our community and to celebrate the diversity we have here at the University.
The event was held in line with Stage 3 of the government's Covid-19 Roadmap.
You can see the full photo album on Facebook here!
Thank you to Budweiser for providing the drinks for the afternoon.
The event kicked off at 4pm with a welcome speech from Professor Ian White, Vice-Chancellor and President of the University. We are very thankful to the Vice-Chancellor for taking the time to come and talk about Equality, Diversity and Inclusion at the University. The Vice-Chancellor was followed by Georgina Brown, Head of Equality, Diversity and Inclusion, who made a moving speech about the origins of Pride and how far we still have to go with LGBT+ equality. Thomas and Sophie, co-chairs of Kaleidoscope both also said a few words, and then Pride commenced!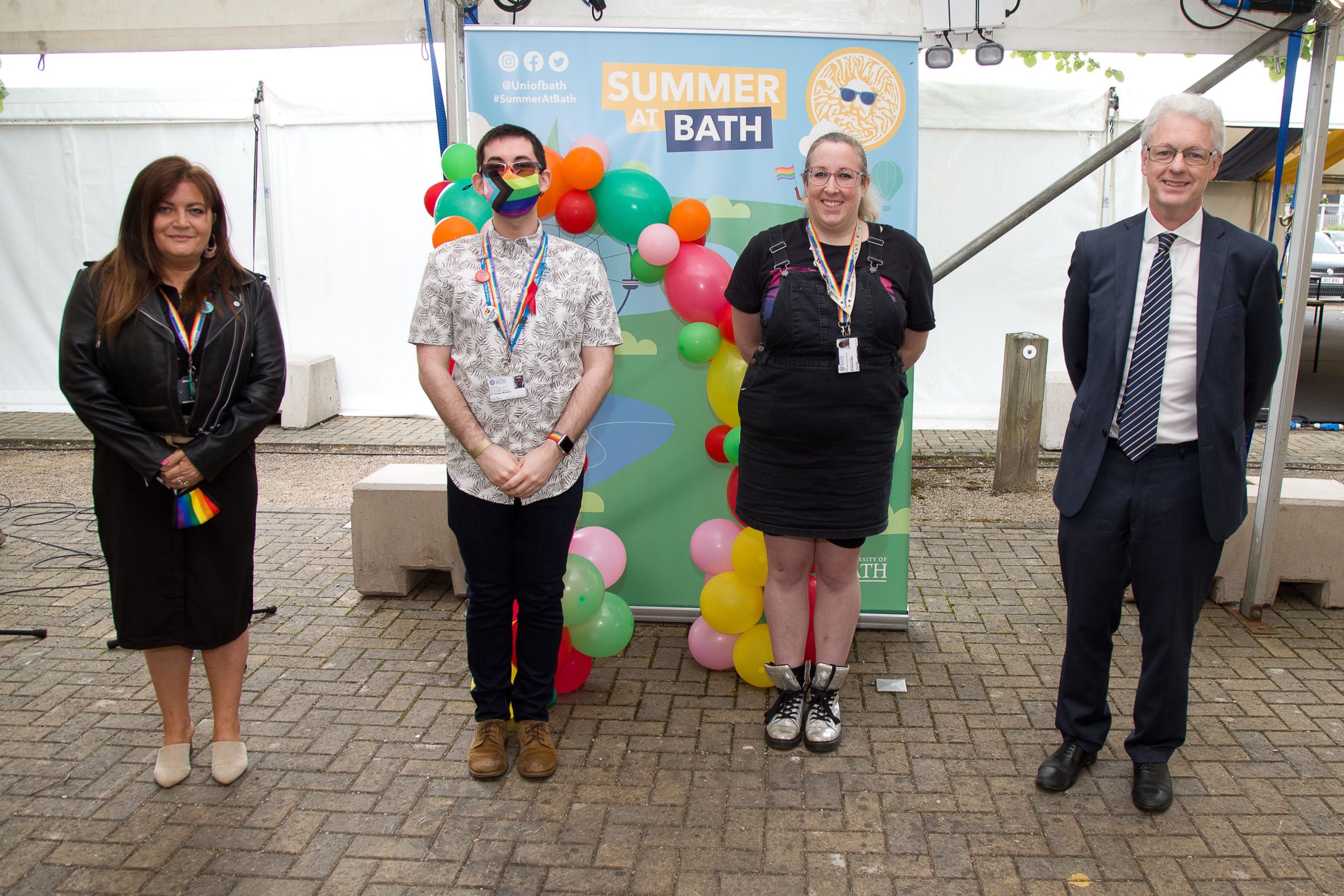 The event opened with t-shirt and banner making workshops, which proved so popular we ran out of medium sized t-shirts within 10 minutes!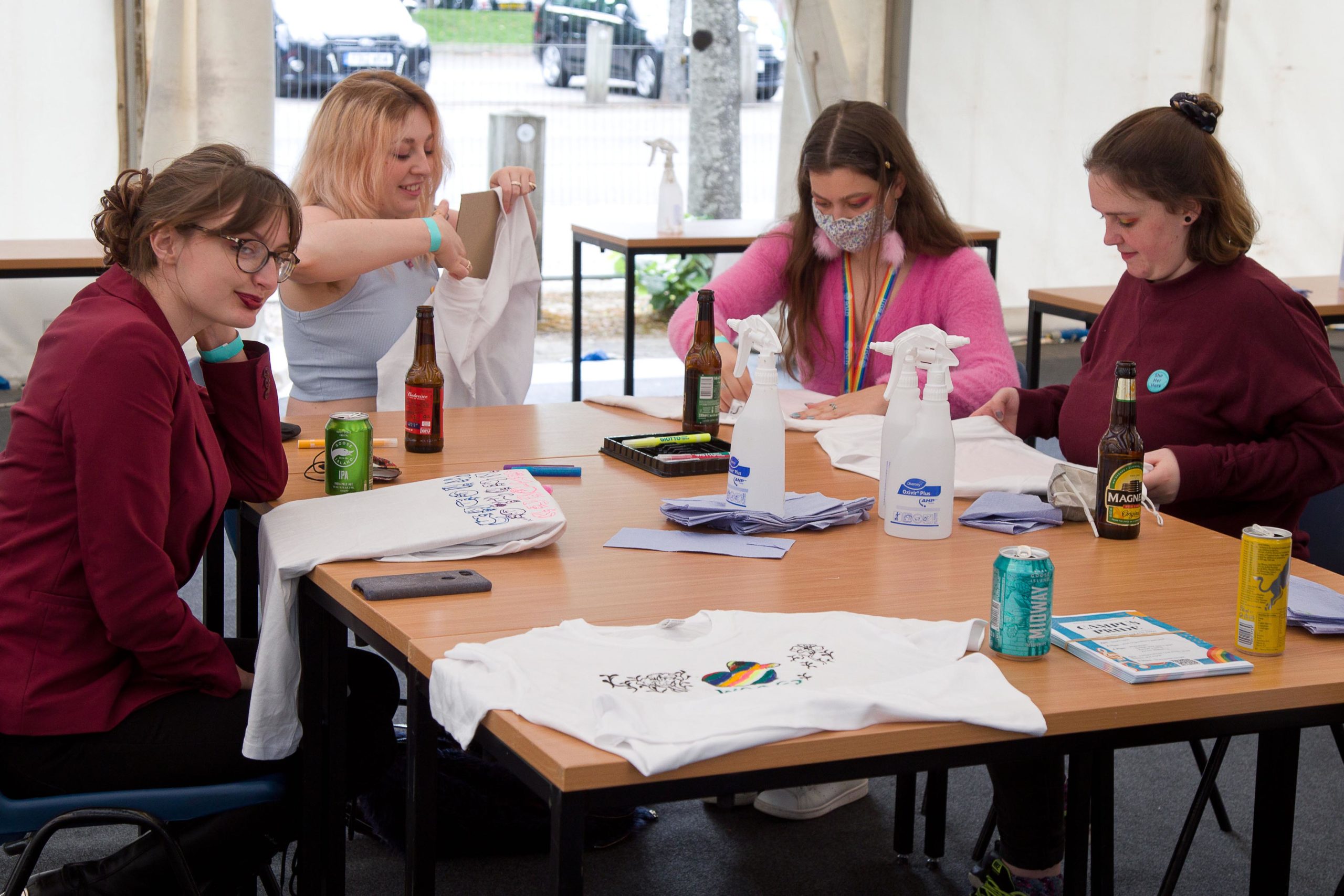 Following the workshops it was time for the drag performances. With pitch-perfect live singing from Dis, Carmen Monoxide and Mariana Trench, and killer lip synchs by Remy Melee and Macha Zu, we were STUNNED by the talent on show!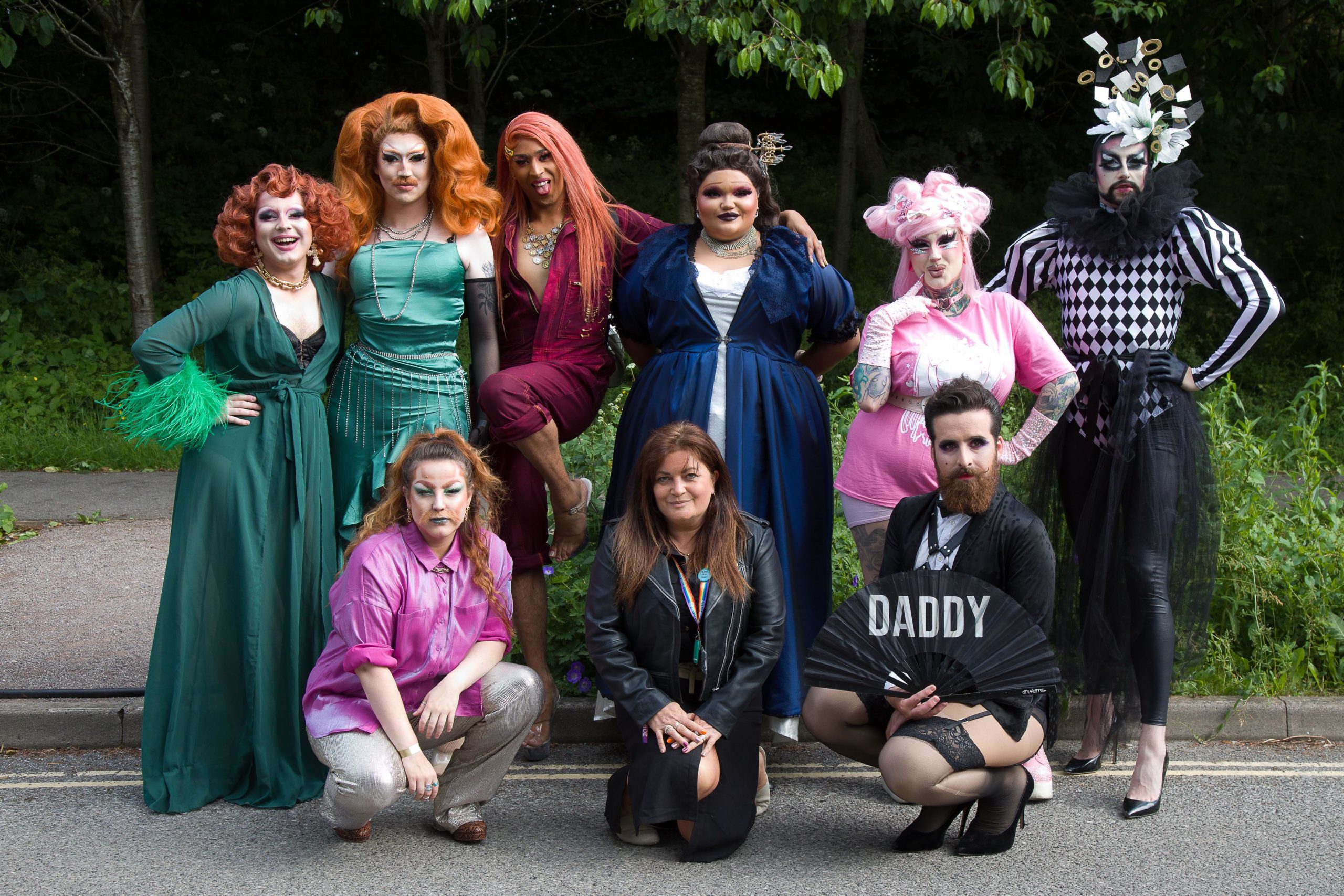 We were pleased to welcome representatives from across the University to showcase their work at our range of stalls. We had Student Services, HR, ED&I, Wellbeing, the Library and our researchers all come down and tell our participants about their work.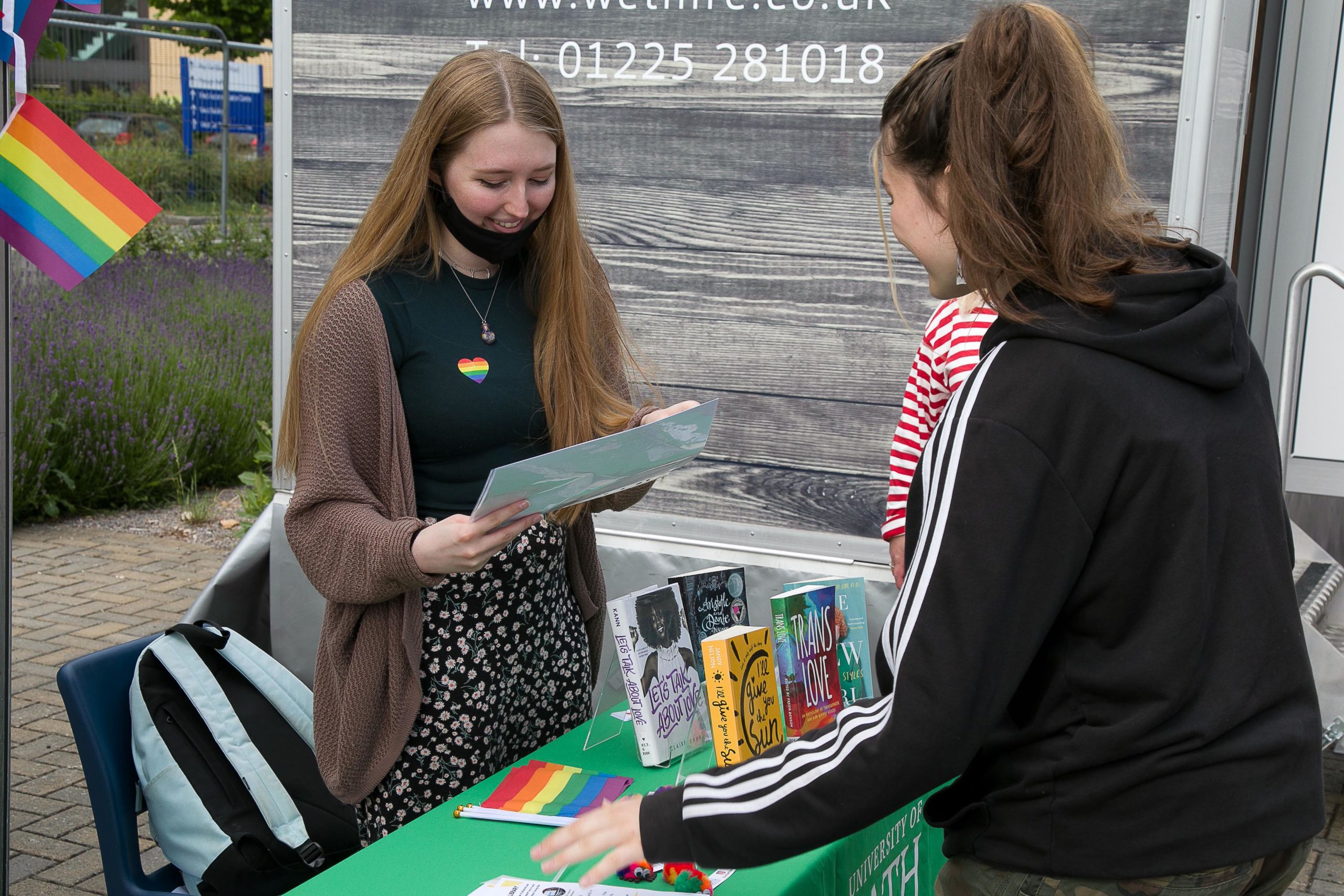 Next up was our headline act! Live music from Ninotchka, a queer fronted folk-punk band from Bath who got the crowd going with their mix of Klezmer, Balkan and Irish music. There were a few surprise covers in there, and we found ourselves all dancing in our seats to Lady Gaga!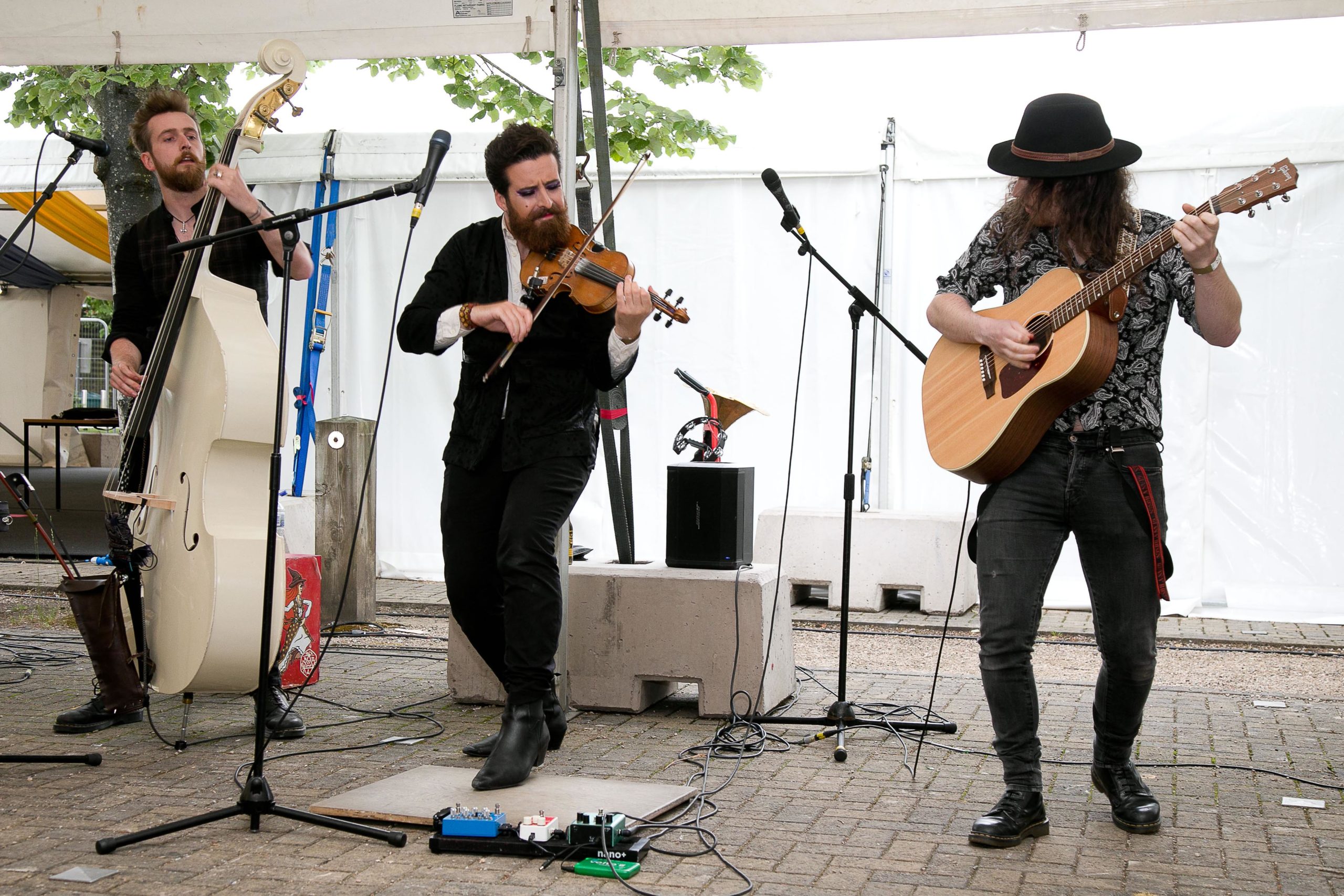 To round off the evening we were treated to a couple of rounds of Drag Bingo by Will Power and Cynthia Road. Their unconventional bingo rhymes and musical interludes had us rolling in the aisles.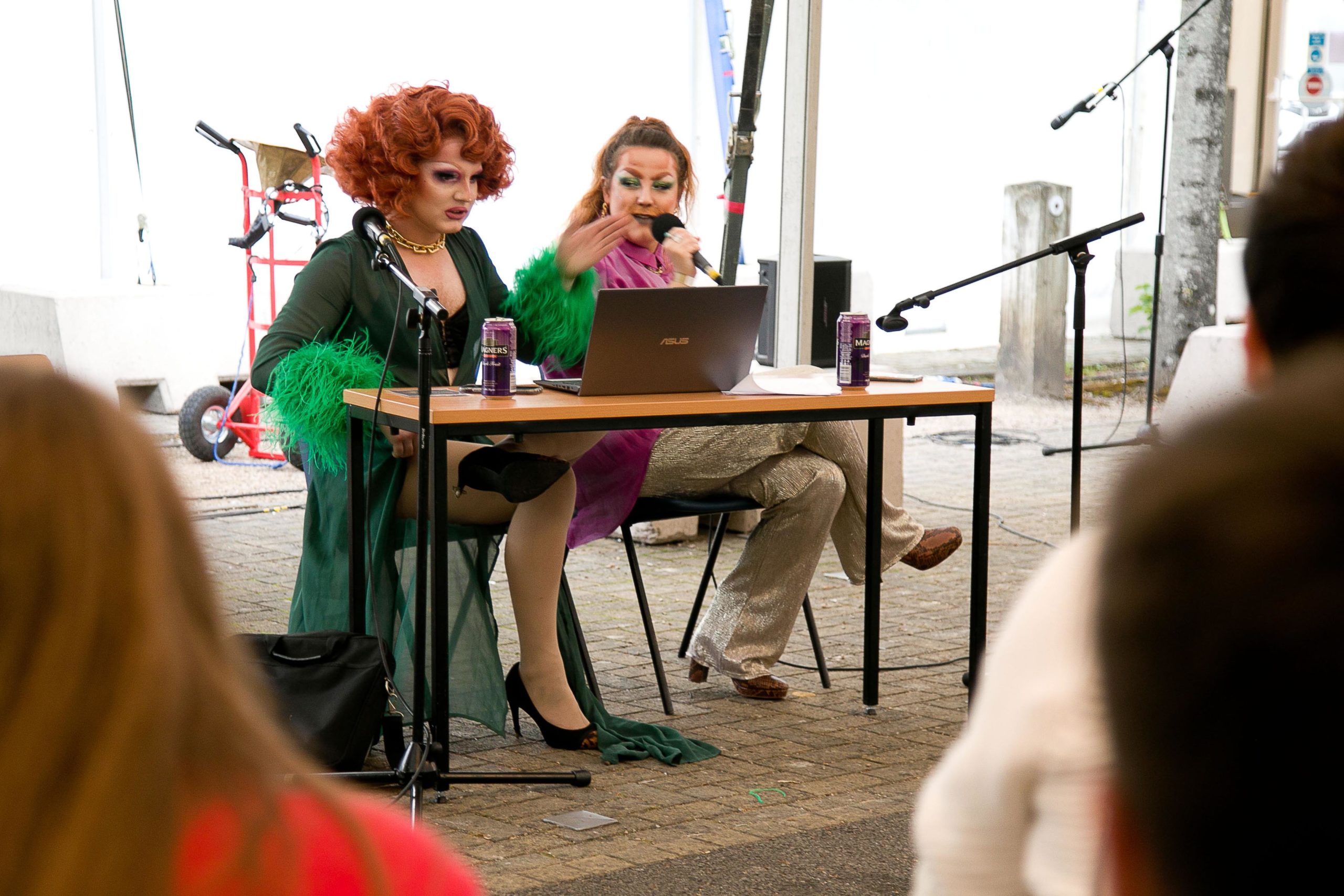 Thank you to everyone who came along – it was a wonderful afternoon and it would not have been the same without you!
Also a huge thank you to Cassie Long from Summer at Bath for her support, and help securing the funding for the event.