LITEbox is a physical and virtual space set up to enable staff and students to learn, share and develop using new and existing technologies.
During the next two years, the LITEbox initiative will create a wide range of opportunities for staff and students to:
engage with technology in the contexts of learning, teaching and research through a programme of events, workshops and guest lectures from internal and external speakers
develop their skills in using a wide range of different technologies in the LITEbox spaces
learn more about the innovative approaches that University staff and students are currently taking in all aspects of their University life.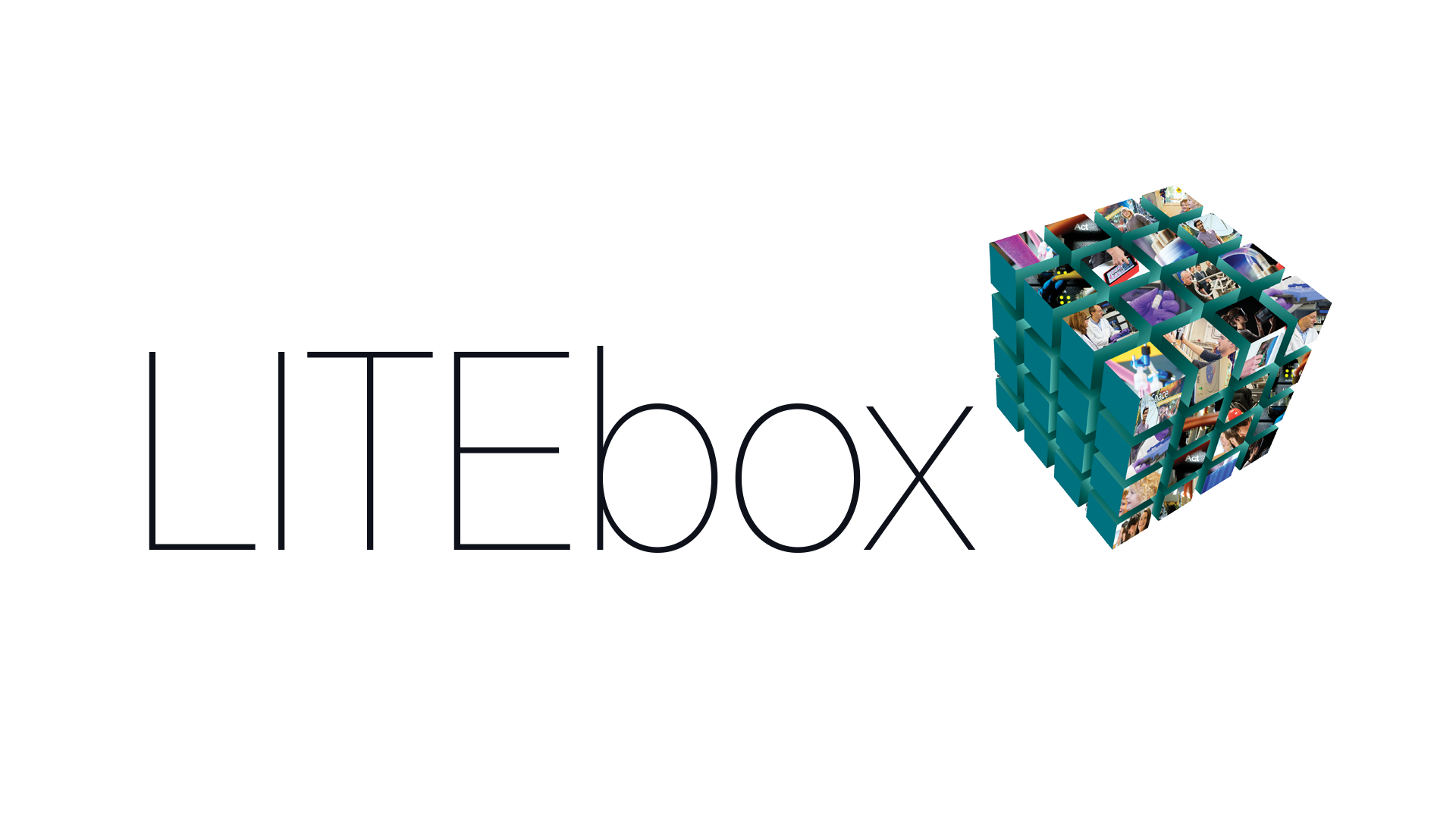 Demonstrating her own use of technology with her students at the recent Exchange conference on 7 May, Dr Jessica Francombe-Webb said:
"We want to use the LITEbox initiative to create space and opportunity for academic staff, in particular, to engage in discussion with all colleagues about where, how and to what benefit, technology does, and can feature in their research and teaching. Here in the Department for Health, the Physical Cultural Studies research group has a specific focus on the use of Visual Methods and Digital Innovation - we are keen to share our own findings in these areas, and learn from others across the institution."
There are two physical campus spaces designated as 'LITEbox spaces' for the duration of the initiative. They are located in Chancellors' Building 5.13, a 50-seater PC lab, and 8 West 1.28, a group learning and teaching space equipped with six workzones with docking stations and digital screens. Each LITEbox space is soon to be equipped with some new technology called VIA Collage, designed by Kramer Electronics UK Limited, which enables the creation of a virtual, collaborative teaching space. Both rooms can be booked via timetabling.
Look at the LITEbox virtual space.
Rob Hyde, LITEbox project leader, explains:
"LITEbox is based on a concept of an innovation lab, specifically designed to provide a strong institution-wide focus and collaboration on the practical applications of technology within learning, teaching and research for our University. We want to provide staff and students with many different opportunities to learn from what we already do, and to share and develop using new and existing technologies."
LITEbox has already established a fast-growing cross-institutional project team, currently comprising 28 staff from the academic and Professional Services' communities together with Students' Union officers and students. A LITEbox Officer post has also been created to support the team. Tim Maulin, a Year 4 MEng (hons) Mechanical Engineering student, has been appointed to this post.
This exciting initiative was launched by Professor Bernie Morley, Deputy Vice-Chancellor & Provost, on behalf of the LITEbox project team on Wednesday 6 May.
Watch the LITEbox launch.
Attending the LITEbox launch, Mr Nigel Hodgson, Managing Director of Kramer Electronics UK Limited, said:
"It is a pleasure to be working in partnership with the University of Bath to introduce VIA Collage. We are looking forward to returning in the autumn to provide some training opportunities for staff and students and learning more about how this new and exciting technology can be used to enhance the University's learning, teaching and research activities."
The first official LITEbox event, run by Nitin Parmar, e-Learning team, Learning & Teaching Enhancement Office, together with Dr Lyn Hanning, Senior Lecturer, Department of Pharmacy & Pharmacology and Louise Oliver, Industrial Placements Manager, Faculty of Science, was held on Wednesday 13 May and attended by around 30 staff interested in exploring how to get started with e-Portfolios. A full programme of LITEbox events will be published shortly.
Supported by the Alumni Fund for two years, LITEbox is being led and managed by Rob Hyde, Audio-Visual Service Manager, Dr Jessica Francombe-Webb, Lecturer, Department for Health and Dr Emma Rich, Reader, Department for Health.
Further information email Rob Hyde, LITEbox Project Leader, or Dr Jessica Francombe-Webb, LITEbox Project Leader.