Progress to date
The project is going well, and this month we have made good progress.
The reinforced concrete frame up to Level 4 on the West wing, and level 3 on the East has been completed. The West wing frame should be fully completed by the end of August.
Internal works have started on the data centre, and the fit out of the Mechanical and Electrical installation.
Work progresses at high level to form the first of the two double-height spaces (see below image). The pre-cast concrete floor is planned for delivery week commencing 10 August 2015.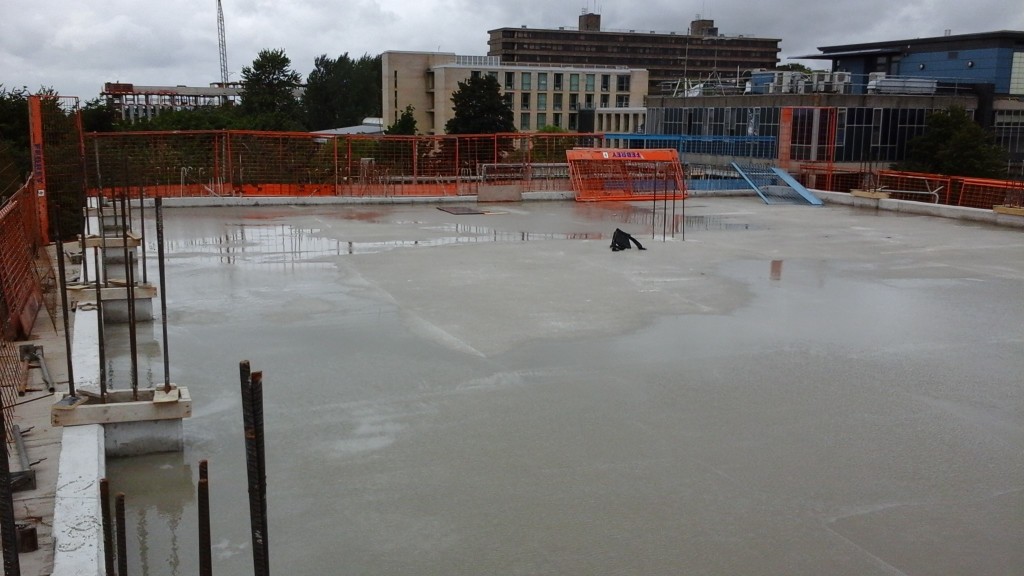 Newly poured concrete of Level 4
Health & Safety
Bouygues-UK and the Bath site team are proud to announce that they have won the Gold ROSPA 2015 Award for Occupational Health and Safety.
Zero accidents on site; the team has received 100% score in the safety audit.
Did you know...?
This month we were very fortunate to receive a visit from students from across the country as part of the 'Headstart' programme, arranged with the University of Bath, to help young people gain an understanding of construction processes. It was an enjoyable and informative day - hopefully our visitors will be designing schemes of their own in the future!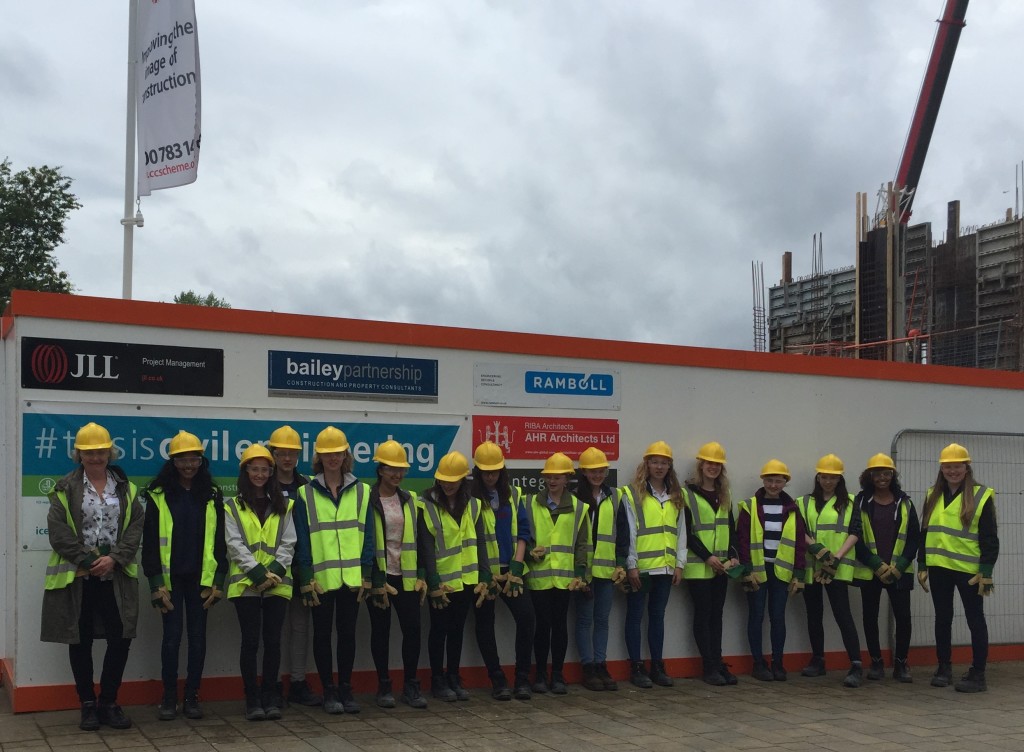 The girls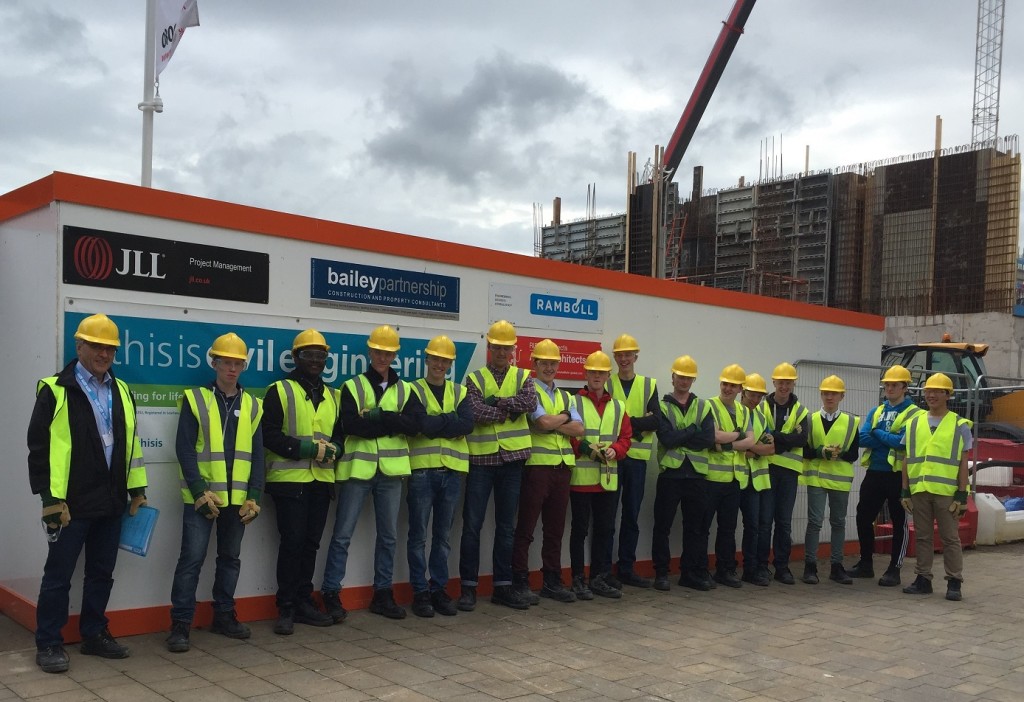 The boys