Progress to date
August has been a productive month:
The reinforced concrete frame is complete up to Level 5 on the west wing and Level 4 on the east.
The first double height studio floor is now completed, the next one will be finished in the first week of September.
In the next month, work will start on the façade of the building together with completion of the west wing roof.
Internal works are continuing on the data centre, internal partitions have started and the fit out of the mechanical and electrical installation first fix is on programme.
The energy centre and the footpath are scheduled to reopen in time for the start of term.
Painters have just finished the soffits on Level 3; mechanical and electrical subcontractors are currently working on this level.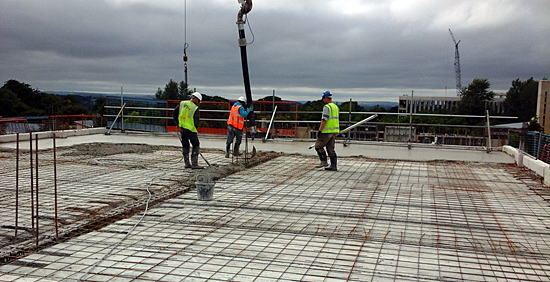 Health & Safety
Zero accidents on site; the team has received 100% score in the safety audit.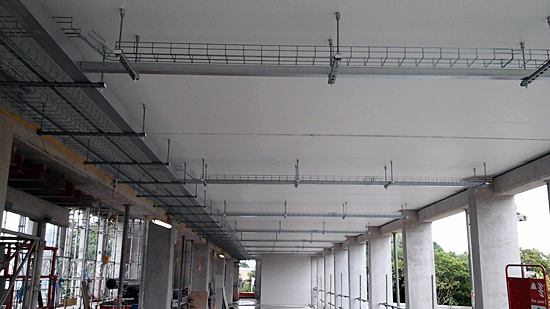 Did you know...?
We have been audited during August for Ecosite, which is a Bouygues Construction site environmental initiative. This approach seeks to reduce the environmental footprint of our operations during the construction phase. The internal label rewards sites that have implemented site environmental standards, common to all Group entities.
If the 4ES project achieves the standard, it will be the first site in the western region to do so.
We'll know the result of the audit in September.
More information about Ecosite.