This is the first in a series of monthly updates which will track the construction of the new gym extension and provide an insight into the work going-on behind the scenes to create a high quality sports facility.
The Gym Extension will provide an additional 940m² of floor space to the Sports Training Village split across two floors, with enough room to accommodate more than 200 users.

The contractor Melhuish & Saunders Ltd (M&S) started construction in November. The initial focus was on the underground infrastructure and creating sufficient working room at the side of the Sports Hall to build a new ramp and stepped access.
Creating a new access point into the Sports Hall early in the programme will free-up the construction site for M&S and enable them to start setting out the foundations and preparing the site for the building's steel frame.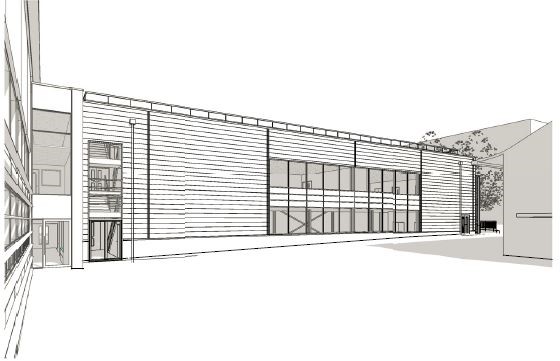 It is anticipated that the steel deliveries will start from 19 February 2018. These will generate some increased traffic which will be coordinated with the neighbouring University facilities of BioMechanics, STV and the Edge Theatre.