Last week to book seats for Omnibus, Theatre Royal, Bath trips, performances 7.30pm & £30 a seat: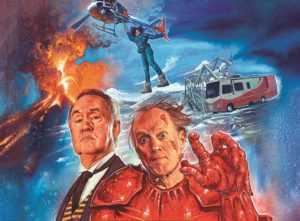 Wednesday 17th October 2018, seats in the stalls, Vulcan 7 a new comedy co-starring & co-written by Adrian Edmondson & Nigel Planer
Gary and Hugh were students at RADA together. Now in their 60s, they meet in an Icelandic wasteland, on the set of a fantasy movie. Hugh has had a plodding career but has landed the small but regular role of Vulcan's butler and he's making his seventh film for the franchise. Gary is a one-time Hollywood A-lister who has fallen on lean times and is playing a guest monster with four hours in make-up and one word in the script. Sparks fly inside the trailer as old wounds are opened. Leela, a runner, attempts to keep the peace between them; outside the trailer things are not going to plan: the director's gone AWOL; the catering truck's on the wrong side of a ravine and the volcanic activity is growing more and more lively by the minute…..
and if that is not for you how about: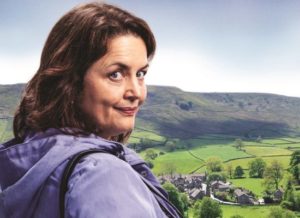 Thursday 8th November 2018, seats in the Royal Circle - The Nightingales
Under the watchful eye of Steven, their choirmaster, Connie, Ben, Diane and Bruno gather every week in the village hall to practise their accomplished acapella singing. They are a motley crew, but whatever their differences, whatever the problems they may have at home, all are happily bound together in their shared love of music. Until one day Maggie knocks on the door. . . Soon she is urging them to enter Talentfest, a potentially life-changing route to Britain's Got Talent. In the weeks that follow, loyalties will be tested, tempers will fray and lives will indeed be changed – but not in the way that any of them had quite anticipated.