December 2019 alumni update:
Last Christmas, you gave us your donations – and over the past year, we've happily given them away. You've helped us to:
award 112 scholarships to support bright young people, like those pictured above
raise £13,145.93 via Crowdfunding at Bath to support students and research
kick-start exciting projects ranging from a robotic device for early breast cancer diagnosis to a gardening scheme on campus for student wellbeing
You've also generously given your time by volunteering at our Get Connected events and sharing your careers experience with students and fellow alumni on Bath Connection. Our mentor numbers continue to grow, and we now have representatives from over 40% of the world's countries.
Thank you for being a part of this incredible community.
We wish everyone celebrating a very merry Christmas, and the happiest of New Years for 2020.
News
Update from Development & Alumni Relations
After 12 years at the University, our Director of Development & Alumni Relations, Gavin Maggs, has announced that he will be moving on in March 2020. He leaves us for the University of Birmingham, where he will be Director of Development & Alumni Relations.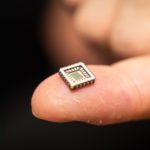 The world's first artificial neurons
Our researchers have invented artificial
neurons on silicon chips, which could be
used to help cure chronic diseases.
Read more >>
Winter graduation 
TED and Future Publishing founder Chris Anderson was among those who received an honorary degree during our winter graduation ceremonies. Read more >>
Climate Action Framework leader announced
Professor Pete Walker has been appointed as Climate Lead, steering our strategy on reducing carbon emissions and contributing to climate change mitigation. Read more >>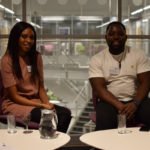 New BAME-focused career network established
The University's African Caribbean Society (ACS) and the
Alumni Relations team held their first collaborative event,
ACSELERATE, to capture the views of some of Bath's BAME
students and alumni. Read more >>
Your update from Council
In early 2020, we'll be in touch to ask for your views as part of an initiative to set the University strategy. Find out more in your update from your Lay Member on Council.
Events
Postgraduate Virtual Open Day – 5 February
Chat live with current students and hear about what it's like to study for a postgraduate qualification at Bath on our virtual platform. Alumni may be eligible for a 10% discount on postgraduate tuition fees. Find out more >>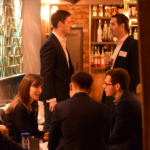 Bath: Get Connected – 18 February
Speak one-on-one with some of our most successful alumni
and discover their top tips to get ahead. This Get Connected
will be held at Graze (Brunel Square) from 7pm. Tickets are
free,and offer an invaluable opportunity to network with Bath
graduates at the top of their fields. Find out more >>
Platform 2020 – 20 March
Join us for a special evening showcasing the impressive artistic talents of our Arts Scholars, supported by your generous donations. Find out more >>