CEO and School of Management alumnus Alex Burke on his globe-trotting career and what it's really like to be in one of the most powerful and sought-after roles in business.
Unlike his friends on the Business Administration course, Alex wasn't interested in working for the big banks or consultancies. The year was 1997 and he decided to apply for a placement within the media industry  – faxing his CV and cold-calling companies until he landed an opportunity at MTV in London.
A passion for project management led to several roles within broadcast television, including a stint in South America. With the advent of digital television, Alex moved into the technology sector where his creativity and knack for storytelling helped to sell the dream of the next big thing.
Then, 12 years ago, he took on the role of General Manager in a small digital services company called Tigerspike. It was a modest start but six years later he had helped to grow the business from just eight people to 500, with 12 offices around the world.
Alex was promoted to CEO and enjoyed six years at the helm before leading the sale of Tigerspike to a $20bn US public listed company. Now he's working in Australia as CEO of Education Perfect, a tech company focused on improving learning outcomes.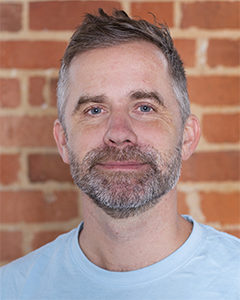 Your career has taken you all over the world. How do the workplace cultures you've experienced compare to the UK?
In Australia there seems to be more of a 'give it a go' culture, which helps when you're working in technology and trying to push the boundaries. Sometimes Brits can be a little sceptical. I've been able to try more things and that's probably how my career has accelerated. I feel like I've still got some of the good rigour and process from the UK, though.
I also worked in Singapore for four years – it's a very young country, only 55 years old, and they've created a very easy destination to move to and work from. I think that's why Bath student placements have been so successful there – it's a nice, safe environment, which in some ways is how Bath is in the UK. It's Asia for beginners.
You provided placements for School of Management students at Tigerspike. What makes Bath students stand out?
The School's tagline is 'Think Ambitious' and that's what struck me when I started the Business Administration course in 1994. Everyone was a young ambitious entrepreneur really, and I think there's a good work ethic and desire to learn. If you find the right cultural fit for your organisation, then a placement student is going to provide a lot of value. For me, it's win-win – it's a great experience for them and likewise, the outputs we got were always to a good standard. It's hard to get into university so the calibre of the students is always very high.
What are some of your memories of being a student at the University of Bath?
I was born in London so it was my first move to a new city and I really loved Bath. It's a fantastic place to be a student because the city is easy to walk around and socially jump from pub to pub. I loved the variety of my course, too. I completed two six-month placements, which were invaluable in those early years when you don't really know what you want to do so it's great to gain some experience to guide you.
I also did an exchange in the final year in the University of Texas in Austin. I remember I was pretty naïve and went to a student sports game expecting it to be like Bath, with a few hundred people watching a game on the fields. It turned out to be a stadium with over 90,000 people watching a local college game! It was a great finale to my whole university experience. I learned a lot from my course and made some good friends.
You've been back to campus in the past few years to give guest lectures to students. How has the campus changed?
I had over 20 years away from university and then received an email inviting me to a Singapore alumni event and I've been back in touch since. The campus has totally transformed – there used to be fields near the bus stop and now there are lots more buildings.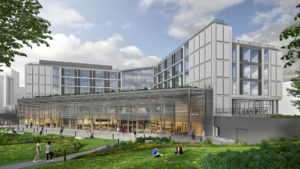 It's great to see it evolve and to know that the School of Management is still in good rankings – it's a good feeling when the Uni you picked is still highly rated and reputable worldwide. I think the new School of Management building will be really important for the Uni and for the School to have those brand-new facilities – and right front and centre as you enter the campus. No one will miss it, that's for sure!

You've been a CEO for 7 years now. What do you love about your job, and was there anything about the role that you didn't expect?
It's great to be given autonomy and to be able to make a real impact on people and their careers and development. I've always enjoyed being across the business, it's interesting to be around the dynamic of P&L and making your decisions based on data.
Some of the things I didn't realise about being CEO is that you have to repeat your messages many times before they really sink in with people. A lot of it is around your own storytelling – what's going to happen long-term what are the short-term focus areas – you really have to repeat, repeat, repeat to make it work.
The other thing I didn't realise before is that about 50% of my time is spent talking to the board and investors and keeping them up-to-date. You actually spend a lot of your time managing third parties who have a direct influence on the business.
What advice could you give to recent graduates who want to get ahead, particularly in the current circumstances?
Without doubt there will be some long-term ramifications of what's happening around globalisation, consumerisation – all sorts of elements are going to be re-checked. What's been interesting is it's challenged a lot of organisations to think quite differently and with that comes a lot of opportunity, particularly in the digital technology space. Due to this disruption some businesses are going to have to change and work through their models – if you think about logistics and retailers that didn't have an online presence before.
My advice would be to do your research and have a think about some of the industries that have been challenged that need to grow or even new businesses that have sprung out of this situation. With change comes opportunity.