Your September 2020 alumni update
We've been apart for the past six months, but together we've supported the NHS, the local community and one another.
Now we're about to start the new academic year stronger than ever. Things may look a little different on campus, but the University has worked hard to ensure that students have a safe and happy experience during their time with us. Find out more in these videos about student experience and learning and teaching.
Thank you for everything you have done over the past few months. From volunteering as mentors on Bath Connection, to celebrating the Class of 2020 and supporting our PPE production efforts, we are grateful for all that our alumni do to support students and the wider Bath community.
With best wishes,
Emma & Jodie
Alumni Communications team
Updates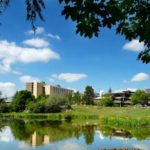 Bath is the best in the south west
The University has placed 6th nationally in the Guardian University Guide 2021, with 13 subjects in the top 10 rankings.
See the results >>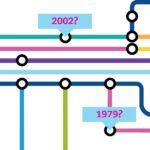 A new look for Bath Connection
We've upgraded our e-mentoring platform. Update your profile and explore the new features as you connect with Bath students and alumni.
Login or register now >>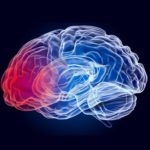 Breakthrough in Parkinson's research
Newly discovered protein structures in the brain shed light on the development of Parkinson's disease and offer hope for potential treatment.
Read more >>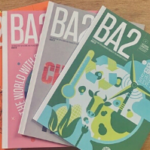 Read BA2 online
Find out about the latest happenings from campus and beyond – including research and reminiscences – in the latest issue of BA2.
Read it online or in PDF format >>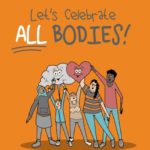 'Body Positive Schools' launch
Supported by your Alumni Fund, the University has developed a free resource to help teachers, parents and youth groups tackle eating disorders.
Read more >>
Events
Get Connected: Living and working overseas – 15 Sept, 6pm BST
Discover what it's like to carve out a career abroad from our alumni experts and ask your questions. Find out more >>
Working for equality – 21 Oct, 7pm BST
Our panel of alumni experts will discuss how we can close the BME leadership gap and promote diversity.
Register now >>
Food and social resilience – 21 Oct, 6pm BST
Join our Institute for Policy Research for this public lecture by Professor Tim Lang, discussing food and social resilience.
Register now >>