Over the past month, we've been delighted to welcome new and returning students to Bath. In addition to increased safety measures, as a university we've also put a lot of work into giving students the best possible experience.
A new venue, the East Village, recently opened to provide a safe, fun place to socialise on campus. The Students' Union have worked with local businesses such as Moles and Komedia to bring the best evening entertainment. In addition to in-person activities, the SU are also keeping spirits up online, with virtual pub quizzes and workouts on their Facebook group.
Speaking of entertainment, we've got plenty of events coming up – please scroll down for details. Hope to see you online soon!
With best wishes,
Jodie & Emma
Alumni Communications team
Updates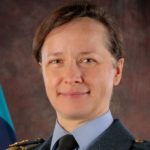 Bath alumna becomes RAF Station Commander
We spoke to Group Captain Emily Flynn about her time at Bath, her career path and being a woman in engineering. Read more >>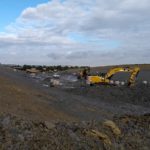 Investigating the geology of the HS2 route
Dr Kevin Briggs from our Department of Architecture and Civil Engineering has been appointed to study the Jurassic geology beneath the UK's High Speed 2 rail route as it is built.
Read more >>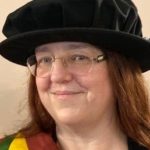 Top award for DBA graduate
Dr Roxanne Stockwell is the winner of the 2020 Emerald/EFMD Outstanding Doctoral Research Award for her thesis on the employment experiences of new graduates. Read more >>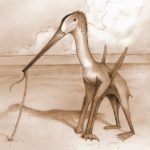 New pterosaur discovered by its beak
Scientists from the Milner Centre for Evolution have helped to identify a new species of the prehistoric reptile, Leptostomia begaaensis, from a fossilised piece of beak bone.
Read more >>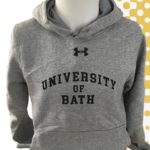 New Team Bath hoodies: out now
This collaboration with sportswear brand Under Armour is only available for a limited time – get yours now!
Read more >>
Events
Get Connected Online: HR – Tues 3 Nov, 6pm (GMT)
Join our online panel event to hear from fellow Bath graduates working in human resources and get your questions answered. Book now >>
A Virtual Update from the Vice-Chancellor
China and Hong Kong – Tues 3 Nov, 12pm (GMT)
Middle East and India – Mon 9 Nov, 5pm (GMT)
An opportunity for our international alumni to join us to hear from the University's Senior Management about the latest news from campus, and to learn about fascinating research from our academics.
REDAWN Webinar Series – Thurs 29 Oct, 5 Nov, 12 Nov
Explore the potential for energy recovery in water networks; micro hydropower; and the economic, social and environmental impacts. Book now >>
Women in Finance: Breaking Barriers – Thurs 5 Nov
Bath alumni working in the finance and banking sector will provide insight into their achievements and challenges, and what inspires them to work in traditionally male environments. Book now >>
Sustainability Webinar Series – Thurs 19 Nov
(plus more dates in early 2021)
Our Centre for Sustainable and Circular Technologies proudly presents a series of online seminars by the University's Global Chair and Founder of Green Chemistry, Professor John Warner. Book now >>
British Chamber of Commerce in China Employability Month – Nov
Throughout the month, there are a number of in-person and online events promoting employability in China for Bath alumni to take part in, including a Jobs Fair in Beijing on Saturday 28 November. Find out more >>