Thank you to everyone who got in touch after we shared Aquapella's performance. We're so pleased you enjoyed it and the students are thrilled!
We're delighted to share another festive message with you – this time from our Vice-Chancellor and President, Professor Ian White, who reflects on the past year at Bath.
We have also been reflecting on the positives that have emerged from this year, thanks to you:
Your overwhelming response to our Student Hardship Fund appeals
We moved our events online and 73 alumni from all over the world volunteered at Get Connected career sessions, helping 1,329 students and fellow grads
There are over 1,600 alumni Experts on Bath Connection. Our e-networking site also received an exciting new look
120 new scholars are beginning their studies at Bath
Thank you for your continued support. To everyone celebrating, we wish you a merry Christmas and a happy New Year.
Updates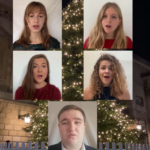 A very special performance from Aquapella
View this exclusive festive recording from our student-led group and three-time national a capella champions.
Watch now >>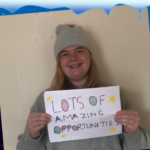 Our scholars share a Christmas message
Find out what a difference your support for scholarships makes to our University community. Watch now >>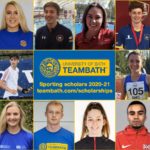 Meet this year's sporting stars
Aspiring Olympians, Bath Rugby players and Team Bath netballers are among our 2020-21 cohort of sports scholars. Read more >>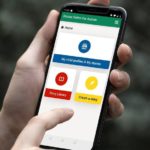 New app to support children on the autism spectrum
SOFA, developed by our Centre for Applied Autism Research, uses personalised stories to help children understand and prepare for social situations.
Read more >>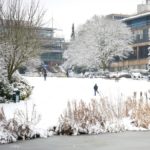 Campus as a winter wonderland
Head over to our blog, On Parade, to enjoy these snaps of campus blanketed in snow. Read more >>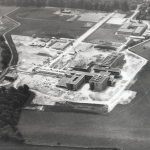 Follow us on Instagram!
Join us for snaps of campus, beautiful Bath scenes and retro shots of the University. Follow now >>
Our alumni events will be back in 2021.
Keep an eye on Facebook, Twitter and our website for updates!
IMI Knowledge Exchange Open House – Thurs 14 Jan 2021, 2pm (GMT)
Join Professor Chris Budd, Director of Knowledge Exchange, to learn more about the Institute for Mathematical Innovation's strategy, plans and activities.
Book now >>
Sustainability Webinar Series – Thurs 21 Jan 2021, 1pm (GMT)
(plus more dates in early 2021)
Our Centre for Sustainable and Circular Technologies proudly presents a series of online seminars by the University's Global Chair and Founder of Green Chemistry, Professor John Warner. Book now >>