As we begin a new year, we wanted to share some of the acts of kindness from Bath alumni and friends in 2020. Multiple lockdowns may have kept us apart, but our community has never felt more connected. Here are some of the ways you make Bath the best.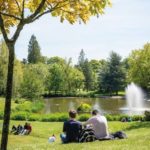 Supporting students through Covid-19
Many students faced immediate financial hardship as a result of lockdown, with cancelled placements, loss of part-time work and rent to pay. But your help meant they could continue their studies. Find out how >>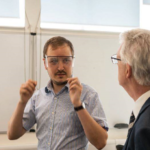 Protecting frontline workers
When the pandemic began, our staff volunteered to create PPE for the NHS. With the backing of businesses and donors, they produced 200,000 face shields, eye protectors and more, free of charge. Watch the video >>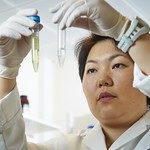 Keeping important research going
Healthy ageing, food security, clean energy – our researchers are tackling some of today's biggest challenges. Here are just a few of the projects that made strides in 2020, thanks to alumni and friends. Read more >>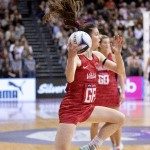 Giving the gift of opportunity
From Olympic athletes to STEM superstars, scholarships
mean we attract the brightest students to Bath
regardless of background or bank balance.
Read more >>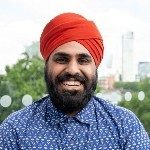 Sparking innovation
70% of the world's population don't have access to a washing machine, but alumnus Nav Sawhney has developed an off-the-grid solution. Thanks to your support, 50 machines have already been installed in a refugee camp in Iraq. Read more >>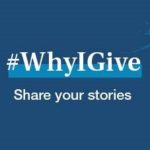 #WhyIGive
We asked some of our donors: why do you give to Bath? Here's what they said. Share your stories using the hashtag, and tag us on Twitter and LinkedIn. Here's to even more acts of kindness in 2021!
Your Impact: Online Event, coming soon
As a thank you from all of us at the University of Bath, we would like to invite our alumni, friends and donors to meet some of the beneficiaries and hear more about the projects you support at this virtual showcase. Please register your interest.
Events
University of Bath - Brussels Virtual Networking – Tues 2 Feb, 4.30pm (GMT)
Join our webinar in partnership with the Bristol & Bath Brussels Office to hear from alumna Susan Danger (CEO of the American Chamber of Commerce to the EU), network with fellow graduates and join in with our quiz. Book now >>
Postgraduate Virtual Open Day – Weds 3 Feb, 11am - 3pm (GMT)
Join our live webinars where you can ask questions directly to current staff and students, and learn more about the course you're interested in.
Register now >>
One Young World Bath 2021 – Sun 7 Mar, 11am - 4.30pm (GMT)
This engaging and thought-provoking online conference will feature speakers and panel sessions covering topics such as mental health, gender equality, diversity, and sustainability. Register now >>