If you're one of the 82 million households across the world who have tuned in to Bridgerton since its release at Christmas, you probably encountered a jolt or two of déjà vu. Wait, that's – ! Isn't it – ?
The answer? Yes. Despite being set in 1813 London, Shonda Rhimes' Regency romp takes advantage of Bath's gorgeous Georgian scenery, with filming taking place across the city back in the summer of 2019. Read on for an armchair tour through some of the locations you might have spotted on-screen.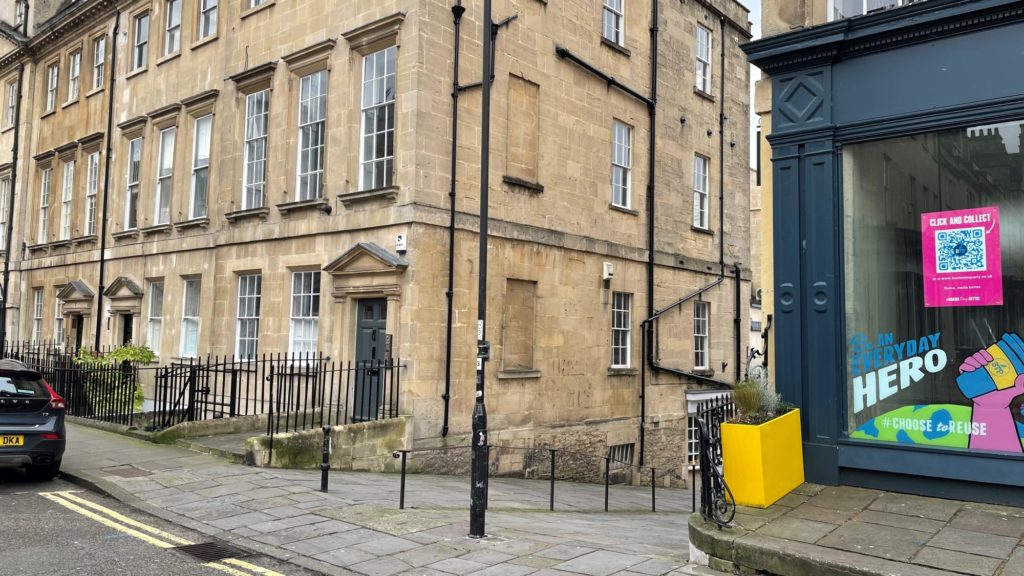 Alfred Street
When Lady Whistledown's first juicy pamphlet sets the ton a-twitter, where are copies being handed out? Alfred Street, just off Lansdown Road – right next to Boston Tea Party, to be precise. We know where we'll be sitting with a coffee when filming starts for season two!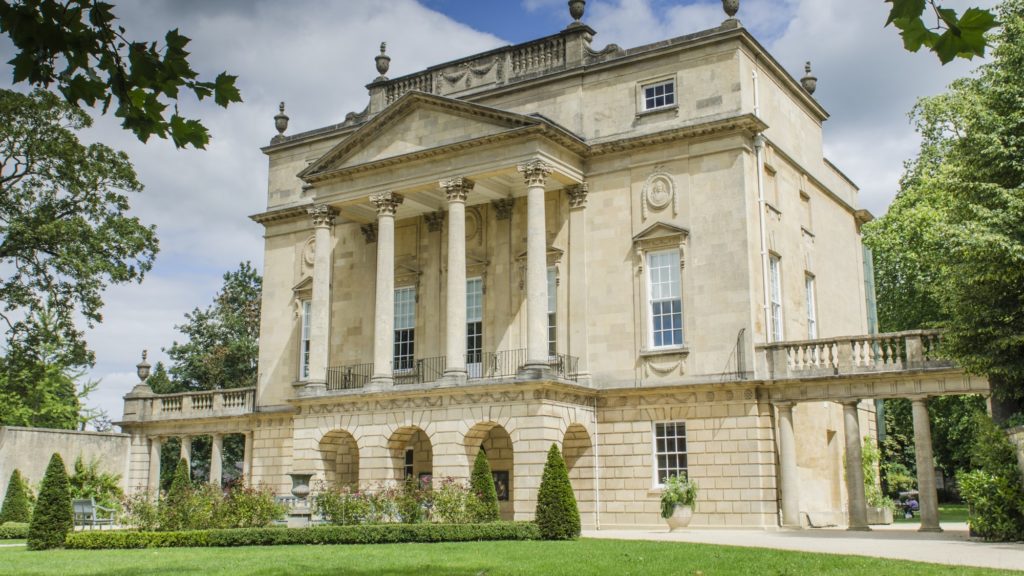 Holburne Museum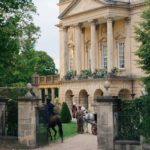 If you thought that Lady Danbury's estate looked familiar, you weren't wrong. Bath's iconic Holburne Museum stood in for the exterior of the lavish manor. Watch closely and you'll see how carefully the shots are angled to avoid the modern extension at the back…
The Guildhall
You might have known the Guildhall as the starting point for your graduation ceremony's academic procession – or perhaps even attended a wedding of some student sweethearts there – but its Banqueting Hall is also the location of one of Bridgerton's balls. They all feature gowns, after all.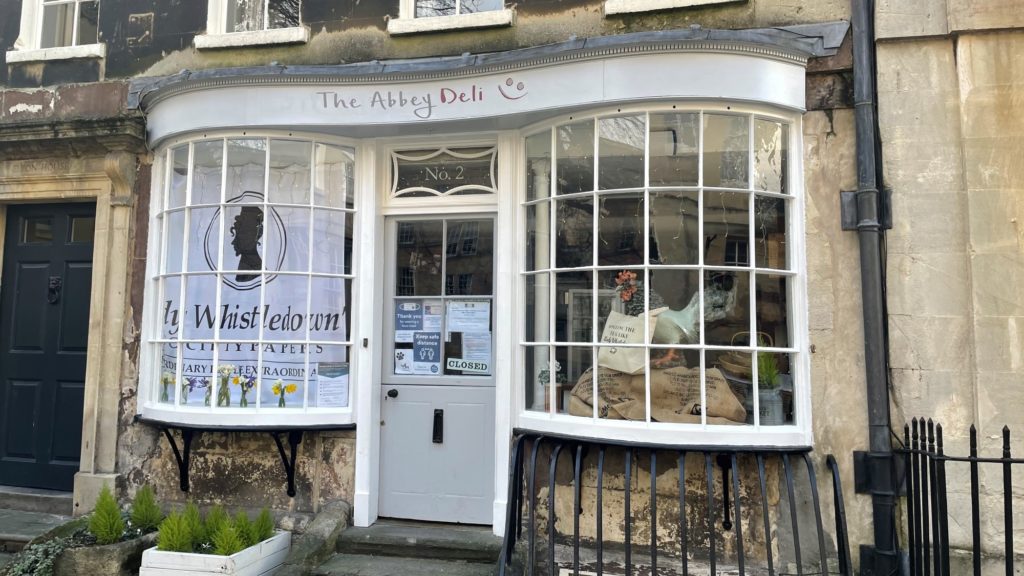 The Abbey Deli
Plenty of gossip was swapped over a dress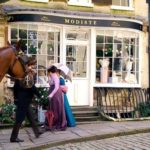 fitting at the Modiste, but in reality you can stop in for a different type of tea – the scenes were actually filmed in this cafe on Abbey Green. Ironically, the tea shop where Daphne and Simon meet to devise their plot? It's actually a bathroom shop on Trim Street.
Royal Crescent
Bath's most famous address features heavily as a Bridgerton backdrop. Not only does No. 1 act as the exterior for the Featherington residence, but the street is repeatedly used in establishing shots. The easiest way to spot it? Look out for any curved kerbs.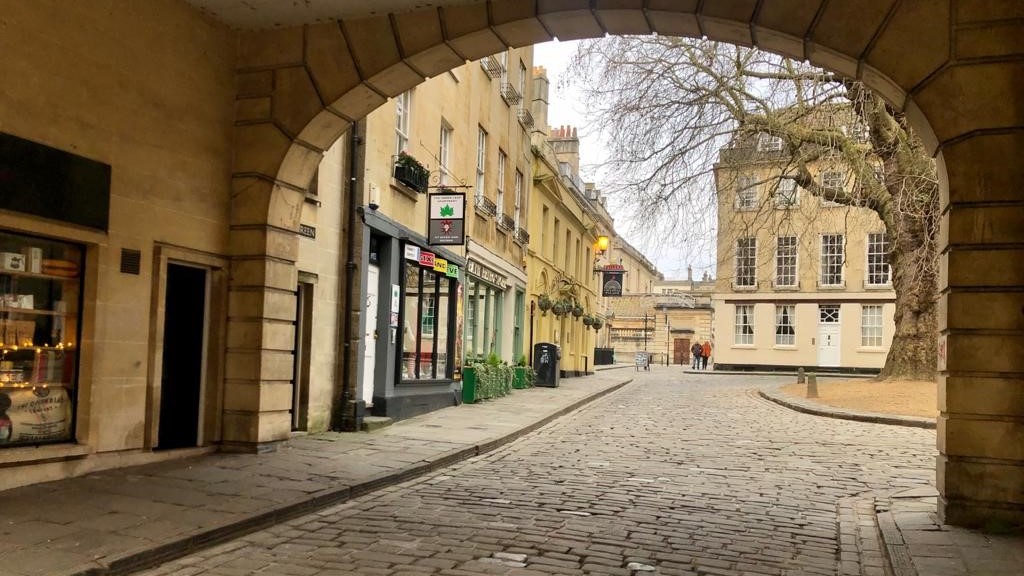 The Colombian Company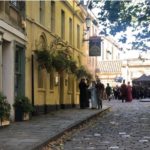 You can indeed grab a drink where the Duke of Hastings gets rather the worse for wear, although your stop at Abbey Green's coffee shop is more likely to be a caffeinated one. The yellow façade you might spy in the background as he takes a tumble? That's the Crystal Palace pub. Cheers!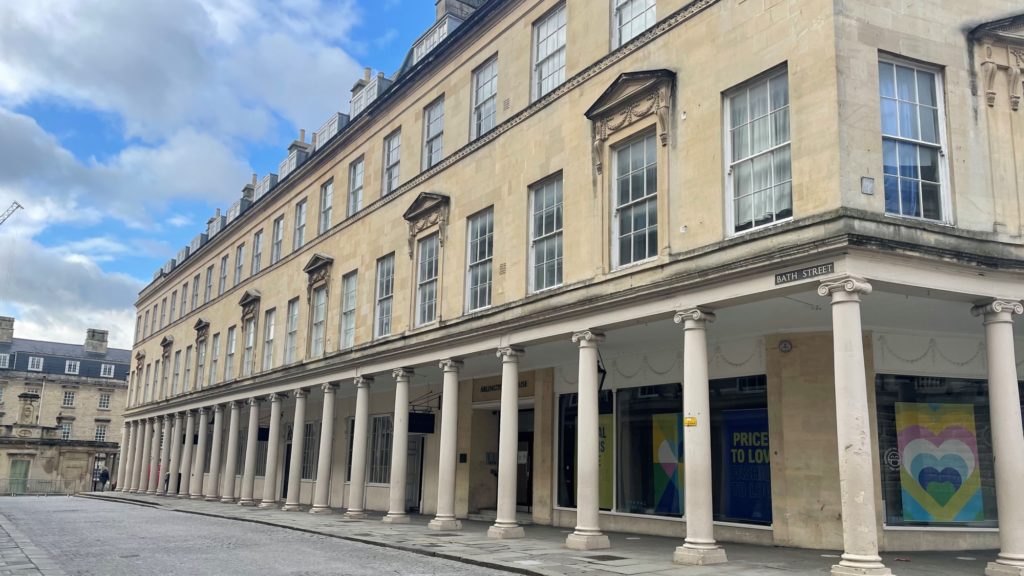 Bath Street
Another frequently used exterior shot, the columns here provide a nice touch of period elegance. Handily, it has Primark on the corner – because we're pretty sure that kitting out the entire Bridgerton clan can't come cheap…