Spring is here and we're falling in love with Bath all over again – binge-watching Bridgerton (check out our blog on the real-life filming locations); swooning over your Valentine's memories; and taking a trip to Moorland Road with this student's tour of Oldfield Park.
This month we're looking forward to welcoming students back to campus. A big thank you to everyone who has taken the time to speak to our student telethon callers over recent weeks. They've really enjoyed hearing about your time at Bath and what you've done since graduating.
Read on to find out about our upcoming events and more from the University.
Updates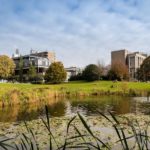 Bath triumphs in 2021 QS World University Rankings
The University has been named one of the top 10 places in the world to study sport, with many other courses ranked highly on a national and global scale. Read more >>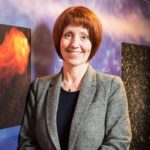 Prof. Carole Mundell named Hiroko Sherwin Chair of Extragalactic Astronomy
The honorary role recognises Carole's outstanding contributions to the international field of astrophysics research and her work to promote diversity in STEM.
Read more >>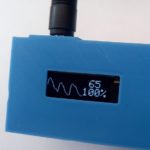 Bath engineers create 3D-printed blood oxygen sensor
Instructions have been shared for the 'make-at-home' pulse oximeter, which can help track Covid-19 symptoms.
Read more >>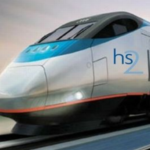 The alumna helping to make HS2 possible
Architecture graduate Lin Qi features in a new 'Railway Heroes' museum exhibition, which celebrates the role of railway key workers during the pandemic.
Read more >>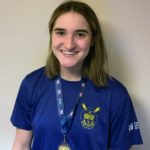 Imy Bantick wins gold at 2021 World Rowing Indoor Championships
The second-year Sport & Exercise Science student completed 2km on her home rowing machine in 7 mins 22.3 secs.
Read more >>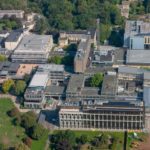 Vacancy on the University's Audit and Risk Assurance Committee
The three-year post involves providing strategic insights and advice to help the University manage risk, maximise value for money, and maintain sound policies.
Find out more >>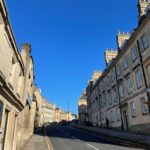 Follow us on Instagram!
Join us for gorgeous snaps of Bath, the latest views of campus and sneaky peeks at the University through the years.
Follow now >>
Events
Micro-credentials, scalable education and the codification of knowledge – Tues 16 March, 6pm (GMT)
Join this Institute for Policy Research online event to see Dr Michael Richey, Chief Learning Scientist at The Boeing Company, in conversation with Professor Tim Ibell, Professor of Structural Engineering at Bath.
Register now >>
Get Connected Online: Marketing – Weds 17 March,
5.30pm (GMT)
Join our online panel event to hear from fellow Bath graduates working in marketing and get your questions answered. Register now >>
Get Connected Online: Boosting Your Productivity – Thurs 18 March, 5.30pm (GMT)
How can you improve your work ethic and studies, especially when working from home? Join our online panel event for top tips to maximise your efficiency. Register now >>
British Council China Career Fair – Sat 20 March
Attend this recruitment fair in Beijing for graduates from UK universities to find out more about available opportunities and the British Council alumni network. Register now >>
Postgraduate Virtual Open Day – Weds 24 March, 11am - 3pm (GMT)
Find out more about continuing your studies at Bath with live chats, videos and webinars. December 2020 graduates may also be eligible for 20% off their first year of postgraduate tuition with the Postgraduate Progression Award.
Register now >>
Get Into Teaching – Thurs 25 March, 12pm (GMT)
If you're considering a career in teaching, this session run on behalf of the Department for Education will cover choosing the right teacher training course for you, what you need to apply, and how to get help and support with your application. Register now >>
Cybersecurity: the new arms race – Tues 30 March, 4pm (BST)
In the School of Management's next Dean's Series webinar, Professor Adam Joinson will be talking to Professor Margaret Heffernan about how we can deal with the rising rate of cybercrime. Register now >>
Asia Careers Insight Series – March
Discover career opportunities and better understand the recruitment market across Asia, the UK and globally with a range of recruitment talks, panel discussion and skills workshops. Find out more >>