"In the 1960s the city made us very welcome and soon the University scarf could be seen in all the pubs and bars"
What are your fondest memories of Bath? Recently, one of the University's first graduates, John Connolly, shared his experiences of a one-building campus, favourite pubs and (lack of) photos in the days before selfies. You can read more via On Parade, the alumni blog.
Whether you loved taking part in societies, pulling shapes on the SU dancefloor or taking in the peace and quiet around the lake – in the 1970s, the 2010s or any time in between – we'd love to hear about it. You can share your memories with us on Twitter, Facebook and Instagram, or by emailing alumni@bath.ac.uk.
Read on to find out about our upcoming events and more from the University.
Updates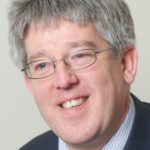 New Dean of the Faculty of Engineering & Design appointed
Professor Tim Ibell will start in this role from 1 August 2021, taking over from Professor Gary Hawley after 13 successful years as Dean. Read more >>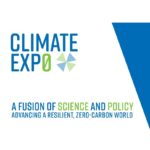 Bath co-leads major global forum on climate change policy research
Colleagues from across the University are playing a vital role in the organisation and delivery of the virtual Climate Exp0 conference, which is free and open to all. Read more >>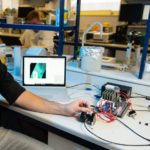 Researchers to develop a portable 'spice'-detecting device
Our Department of Biology & Biochemistry have been awarded £1.3 million to create an on-the-spot test for the street drug. Read more >>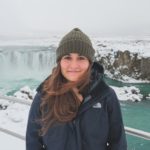 Astrophysics PhD student wins International Astronomical Union prize
Nuria Jordana received the award at a major international conference for her poster on the magnetic properties of a Gamma-ray burst. Read more >>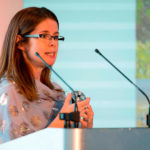 Bath environmental psychologist included in list of world's top climate scientists
Professor Lorraine Whitmarsh was named on the Reuters Hot List, which identifies over 1,000 climate scientists from around the world. Read more >>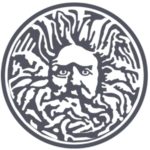 Read about our latest research
You can catch up with all of the most important developments from across the University in the Research@Bath newsletter. Read it online >>
Events
An Evening of Impact: Women in STEM – Tues 11 May, 6pm (BST)
Hear from Professor Marcelle McManus and three PhD scholars about their cutting-edge research that's tackling real-world problems. Register now >>
Minerva Series: Can Cultured Meat Help Save The Planet? –Wed 5 May, 6pm (BST)
Professor Marianne Ellis will explain what cultured meat is, how it's made, and the opportunities and challenges for its adoption in the UK and beyond.
Register now >>
Engaging the Public in Changing Food Systems to Tackle Climate Change – Wed 12 May, 6pm (BST)
Listen to the Institute for Policy Research's Professor Lorraine Whitmarsh discuss the importance of engaging the public in changing diets to help in the fight against climate change. Register now >>
The Bath Master's Experience – Tues 18 - Fri 21 May
If you are thinking about applying for postgraduate study at Bath, join these free virtual taster lectures to get a sense of the intellectual challenge and real-world relevance of our courses. Find out more >>
Dean's Series: Where are we going? Leading through a pandemic – Tues 25 May, 9am (BST)
Finding good news and bad, Dr Margaret Heffernan and Professor Veronica Hope Hailey will explore the lessons we can take from Covid-19 as we head into economic uncertainty and climate crisis. Register now >>
AGM of Convocation – Wed 16 June, 1pm (BST)
You are warmly invited to join the Vice-Chancellor for the University's annual meeting of Convocation, the body that formally represents the alumni community, which will be meeting online this year. Register your interest >>