Justin is Music Director at Magnetic Asia Ltd,  a Hong Kong-based event and entertainment agency. He tells us about getting hands-on experience, the importance of balance and holding lifetime membership to Moles…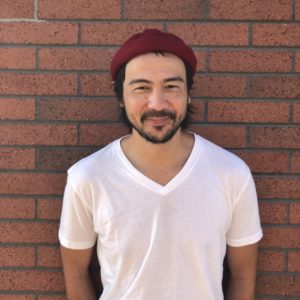 Why did you choose to study at Bath?  
I was pretty set in my mind on wanting a campus university experience. Couple that with a highly rated course and Bath being such a lovely city, and it was an easy decision all round. 
Did you have a particular career in mind when you chose your course? 
Not at all. One of the reasons I chose to do Business was precisely because I didn't have a clue what I wanted to be when I grew up. I figured the degree could come in handy across various career roads, wherever those might ultimately lead.   
Can you tell us about your experience of studying here? Any favourite memories, or places to go on campus and in the city? 
I genuinely loved my time at Bath and look back with supremely fond memories. While the education was of course solid, like many others, my uni experience was defined just as much by the people around me and the time spent together in the extracurricular world.  
Back in my day, the fields around Eastwood seemed to go on forever and provided the perfect setting for impromptu kickarounds and various assorted shenanigans. Off campus, my home away from home was Moles nightclub, and so many memorable nights were had there. I still have a Moles Life Membership card lying around somewhere, which I'll never throw away.  
What was your experience as an international student studying in the UK? Do you have any advice for others? 
I had come from a very multicultural environment in Hong Kong and didn't really feel much of a culture shock, to be honest. I was also very fortunate that several close friends from home had chosen Bath. That said, my advice to others would be to double down on the things you know you're into, while also branching out to try new things. Bath is small and friendly – and the University even more so – so it's relatively easy to seek out and gravitate towards likeminded folks. Then the fun truly begins. 
Describe your career journey since graduating. What is a typical day like in your current role?  
Fresh from winning the University battle of the bands, a few of us decided to dedicate some time after graduating to make a proper go of it. That eventually led me down the path of working in the music industry, before returning to Hong Kong and using that experience and network to focus on the live music scenes of the region.  
My days vary depending if an event is on, though typically comprise lots of conversations via email or calls, negotiations and planning sessions.   
How did your studies help you to develop? 
My studies gave me a broad understanding from which to draw from, as well as more specific perspective on areas I was and wasn't interested in developing further.  
Nothing beats real-life experience and having placements baked into the course was a big draw for me. For one of these placements, my good friend Ben Tyrrell and I started our own business, which truly was as hands-on as could be and taught us a ton.  
What advice would you give to prospective students thinking about studying your course at Bath? 
I'd highly recommend it. My advice is to not be too wholly focused on the future at the detriment of the present, and to be sure to balance course commitments with a healthy dose of endeavour outside of them. 
It's a cliché, but do your best to live in the moment and take advantage of the special time in your life that university affords to explore, experiment and enjoy the time with others. Let's be real: you can't get into that much trouble in Bath. Go and make the most of it!