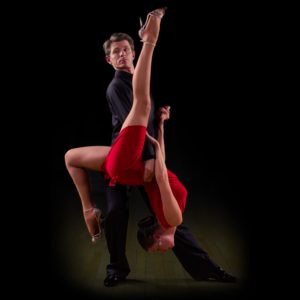 James works as Programme Director at the NHS Bath and North East Somerset, Swindon and Wiltshire Integrated Care Board. He also runs Viva La Dance with his wife Joanna, with whom he was recently awarded a lifetime achievement award for services to Intervarsity Dance in the UK. 
He tells us about the joy of joining clubs, why maths offers a solid foundation and what makes Bath different... 
Why did you choose to study at Bath?  
I looked at several universities for an undergraduate in mathematics that offered a breadth of learning, and Bath was my first choice. I liked the campus and city with their beautiful surroundings, too – and Bath always ranks extremely well in mathematics. I was fortunate to be lectured by world-class inspirations such as Professor Chris Budd and Professor Fran Burstall, so the department is a very special one to be associated with. 
Did you have a particular career in mind when you chose Mathematical Sciences? 
Absolutely not. I had no idea what I wanted to do and what to filter out of my learning. I wanted a strong degree to differentiate me from the crowd, and the good grounding that I feel a mathematics degree really gives. I felt some pressure to be more focused but tried to keep options open, possibly swimming a little against the tide.  
I was the first in my family to go to university and had a really rural upbringing, so part of university was always about taking me out of my comfort zone and finding out so much more. 
Can you tell us about your experience of studying here? Any favourite memories, or places to go on campus and in the city?  
I had the best, most positive and enriching experience in Bath. Studying was definitely challenging at times – some things I grasped quickly and others I really had to work to master.  
The social opportunities were great mindfulness away from my studies and I discovered I had potential as a ballroom dancer and karate student too. I made friends for life in those clubs and the people I met were just little gifts from heaven who had a lasting impact.  
The city gradually became home – sunny days out by the lake, walks across the downs from the Sham Castle spotting fritillaries, Christmas markets, balls and punting – it's just an amazing setting for a university. 
Describe your career journey since graduating. What is a typical day like in your current role?   
'Career journey' assumes too much predictability in some ways. I am just incredibly fortunate to have had a strong education in Bath as an undergraduate, PhD and Executive MBA student, and that adds so much strength to the impact you can make out there.  
I've worked with big IT and tech start-ups; grown and directed a dance school; joined the RUH when Covid-19 arrived; and now find myself as Programme Director for the regional NHS Integrated Care Board.  
It is extremely rewarding to be able to contribute to the community. My day might be wrestling with some of the many challenges facing the NHS at the moment, but my weekend is punctuated by coaching the University of Bath's Latin and Ballroom Club students with my wife Joanna, and of course time with my wonderful girls.  
How did your studies help you to develop personally?  
Undoubtedly my studies were not about the certificate, but how much they actually developed me and moved me forward, giving me confidence, presence and an understanding not just of myself but a critical understanding of others. 
What advice would you give to prospective students thinking about studying your course at Bath? 
If you are thinking about it, then ensure your reasoning is sound. Think about your values and what is truly important to you, and consider the culture of the options you consider, too. Bath is a largely campus-based university with a small but world-famous heritage city. That is a different context to a disparate big-city university where you will have different experiences.  
Once you've decided, just pinch your nose and jump in feet-first, immerse yourself in everything and challenge yourself. Above all, enjoy it because it goes in a flash!