The Department of Development & Alumni Relations help our graduates to stay connected with the University of Bath and each other. We also fundraise for a wide range of causes at the University, including scholarships, research and student experience.
Laura is one of our Associate Directors, responsible for our database and processes. She tells us about supportive teachers, Vincent the dog and why you should seize every opportunity...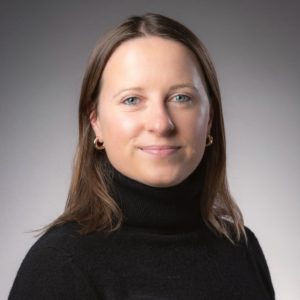 How long have you worked at the Uni? What does your role involve?
I've been at Bath since September 2022. I lead the operations team in Development & Alumni Relations, and together we have responsibility for things like our database, finance, researching potential supporters and donors, and ensuring the working environment is comfortable for our team.
Name one thing that makes you feel proud to work in the University of Bath's Development & Alumni Relations team?
I'm proud of the funds we raise for Gold Scholarships and the impact they have on students who might otherwise struggle to make the most of their time at university. I'm also really proud of the important research in areas such as health and sustainability, that we are helping to fund through our work with donors.
What would you most like to achieve while at the University?
We have big ambitions in Development & Alumni Relations, and my key goal is to ensure that my team are supported to do their best work so that we are providing our colleagues with what they need to deliver our goals.
Who was your most influential educator and why?
I had a really supportive PE teacher at school. I probably wouldn't have done much sport if it wasn't for her, but she was really encouraging and I ended up being in almost every sports team and playing hockey at county level. Being in sports teams taught me a lot about teamwork and resilience, so I'm very grateful for the opportunity.
What piece of advice would you give to a student?
Make the most of all the opportunities available to you. Studying is important but there are lots of other ways to develop yourself, as well. Join sports teams or societies, or do a semester abroad. I had a year abroad as part of my degree, which taught me a lot about myself and gave me some really valuable life skills. But I really wish I'd been able to have a placement year in industry, as it would have given me so much insight into what I might want to do in the future. So if you do have a placement year then say yes to any opportunities that come your way so that you finish the year with a really good understanding of the world of work.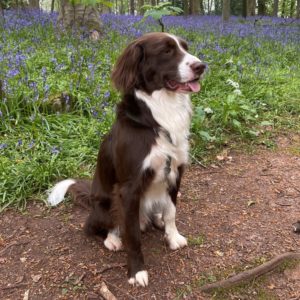 When are you happiest?
When I'm walking my dog, Vincent, in the lovely South West countryside!
Which one superpower would you like to possess?
I'd love to be able to speak to animals!