We recently joined the country in celebrating the Coronation of His Majesty The King and Her Majesty The Queen Consort, and welcomed our local neighbours, staff and students to a free BBQ and film screening of Paddington on campus.
The occasion was a particularly special one due to our links to the Royal Family through our Chancellor HRH The Duke of Edinburgh Prince Edward.
We are also delighted to invite you to our annual AGM of Convocation, the statutory body representing the interests of you and your fellow alumni, on Wednesday 14 June at 1pm (BST).
This online event is an excellent opportunity to hear the latest Bath updates from Vice-Chancellor and President Professor Ian White DL FREng, and Director of Development & Alumni Relations Gordon Cox, as well as to join in with a Q&A session.
Register now to attend – we hope you can join us!
Updates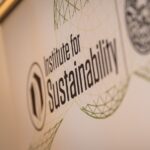 Institute for Sustainability secures over £14m in funding
The research grants include a £12m Cellular Agriculture Manufacturing Hub led by Professor Marianne Ellis, which aims to make food production more environmentally friendly.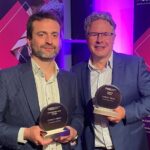 Cobalt Rush wins top film awards
The documentary, produced by University staff, tells the story of the people behind the cobalt mined for electric vehicle batteries in the Democratic Republic of Congo.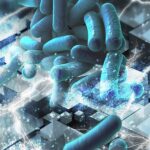 3D-printed materials can eliminate harmful bacteria
A new technique, developed by Bath engineers, gives materials antimicrobial properties that could improve the safety of implants such as heart valves and stents.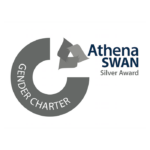 Silver Athena SWAN Award for Department of Psychology
The award recognises good practice in gender equality. We are one of a very small number of institutions where each department holds an Athena SWAN Award.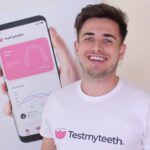 Smartphone app launched to test dental plaque
Testmyteeth, developed by mechanical engineering graduate James Russ, can flag potential oral hygiene issues. The project was supported by the University's Enterprise and Entrepreneurship programme.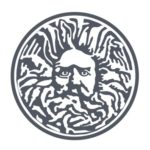 Research@Bath newsletter
Read more about the latest innovation updates from the University, including aerogels, seaweed biomaterials and more.
Events
Innovation in Sport – Tues 6 June, 9.30am (BST)
Learn about the University's world-leading work in sport, engage with academics and explore collaborative opportunities to develop future-proof solutions to your challenges.
Postgraduate Virtual Open Day – Weds 7 June, 11am (BST)
Find out what it's like to study at the University of Bath wherever you are by joining our live webinars and chatting with current postgraduate students and lecturers.
Disease: Health Inequality in the UK 80 Years After Beveridge – Thurs 15 June, 12pm (BST)
Where do we currently stand in our fight against disease? Join us for this public event with Fran Darlington-Pollock, who will present her latest book Disease.
Politicians and Economic Experts: The Limits of Technocracy – Tues 20 June, 12pm (BST)
How do politicians balance their political and ethical aims with economic expertise? In this hybrid event, Dr Anna Killick will discuss how politicians engage with economists.
Modern Pentathlon and Laser Run World Championships 2023 – Sat 19 - Mon 28 Aug
Enjoy world-class sport and a family-friendly day out as competitors gear up for a shot at global glory and Paris 2024 Olympic qualification.