It was love at first field trip. Alumni Fund scholar Dr Francesca Wade knew she was destined for Bath and its superb sports facilities from the moment she laid eyes on the University. She never could have predicted that advice from a Bath professor would keep her returning to academia for years to come...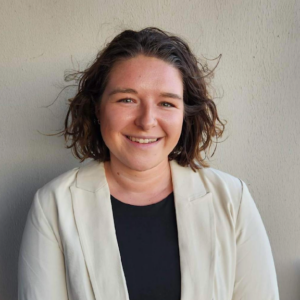 Why did you choose to study at Bath? 
I visited the University on a school trip in Year 9 and was given a tour of the Sports Training Village and all the sports science "toys". It was love at first sight.
Bath was far enough away from home without being too far, and I liked the program outline. It just made sense. I also was fortunate enough to receive an Alumni Fund Scholarship which helped!
Did you have a particular career in mind when you chose your course?  
I knew I loved physics, mathematics, movement and sports, and so sports science seemed like it made the most sense for my interests. I liked how diverse the course was, and the placement year was very attractive.
Ultimately, I wanted to go work in sport and had big dreams of working as a sport scientist at the Rio Olympics in 2016. While that dream didn't work out, my education at Bath has been a strong foundation to grow from, and I use much of what I studied on a daily basis now.
Can you tell us about your experience of studying here? Any favourite memories, or places to go on campus and in the city?  
My time at Bath was a difficult one in my personal life, and I used my classes to escape reality for a bit. The faculty were exceptional in supporting me and I loved to go sit by the lake and watch the ducks when things felt overwhelming.
Swimming at the STV was always a welcome relaxation after a busy day, as was walking down to town and visiting the gelato shop (and a cocktail bar)!
Describe your career journey since graduating.
I graduated in 2014, having decided that was enough education. I was ready to go live my life. I travelled for a year, working in Greece, driving across the USA in a van.
On that road trip, one of my old professors from Bath was working at a university in Texas and we met up. He told me that I hadn't fulfilled my potential during my undergraduate studies and that I should consider going to graduate school. So…I did!
I went and did a master's in sport biomechanics at Loughborough, before moving to the US and doing a PhD at Penn State University. I did two post-docs, one at the University of Florida and one at University of Illinois at Chicago before landing my current role as an Assistant Professor at San Diego State University.
What is a typical day like in your current role? 
There's no such thing as a typical day, which is partly what drew me to an academic career. I get to teach, mentor students and run my own research program.
I am also part of a non-profit organisation "Black Biomechanics Association", where I lead "Ally Corner" – a monthly infographic with resources dedicated to improving allyship, inclusion and access for Black scientists in biomechanics. I get to make a big difference!
How did your studies help you to develop?
My time at Bath really set the foundation for my career. I often refer to my lecture notes when making my own undergraduate lectures now, and sometimes I recall from the depths of my memory something that was shared in a class which is pertinent to research questions.
The variety and depth of the course has allowed me to dabble in sports biomechanics, orthopaedic biomechanics, gerontology and aging biomechanics, and even some neuromechanics and motor control questions. My new research direction is even incorporating psychology of movement, using the breadth of the coursework I took at Bath!
Ultimately, I decided not to undergo a placement year, but I did get a Strength and Conditioning certificate during my final year to supplement my education.
What advice would you give to prospective students thinking about studying your course at Bath?
Have an open mind. I used to dread my psychology classes, and now I pull from that information a lot! The sport and exercise science course at Bath is fun, if sometimes challenging, and leaves you with an excellent base from which to grow.
Take advantage of the expertise of the faculty, get involved in research opportunities in areas that interest you, and most importantly – enjoy it!