An update from the University of Bath's Director of Advancement, Gordon Cox
It's been a summer of success here at Bath.
I'm delighted to share that alumnus Professor Raymond F. Schinazi has made a transformational £2M donation to advance research and innovation in the Department of Life Sciences. Having developed drugs to effectively combat HIV, hepatitis B and C, Professor Schinazi's pioneering research shows what the life sciences can achieve.
The gift will be used to emulate his impactful work here at the University by establishing a Professorial Chair and a new Life Sciences Innovation Fund, available to academics and students at Bath. To celebrate his gift, Professor Schinazi will be delivering a lecture at the University on 11 October, which you can register to attend.
Discover more about our research with an impact on health and wellbeing below.
We also recently played host to the 2023 Pentathlon and Laser-Run World Championships, that saw athletes qualify for the Olympics, including mathematical sciences graduate and former sports scholar Joe Choong MBE, who won gold in the men's individual event. HSH Prince Albert II of Monaco praised our "incredible sports complex", as the championships were hailed a huge success.
To cap off an amazing summer, we have been ranked as the 6th best university in the UK by the Guardian University Guide 2024 and as the top university in the South West in The Times and The Sunday Times Good University Guide 2024.
Here's to a triumphant new term!
Best wishes,
Gordon Cox
Director of Advancement, University of Bath
AGM of Convocation
In June we hosted our AGM of Convocation. We'd greatly appreciate it if you could read the minutes of the meeting, and share any feedback you have with us by Wednesday 11 October.
Updates
Why tomorrow's vaccines will come with a pinch of sand
Technology to make vaccines stable in all temperatures by encasing them in silica – simple sand – is being developed by chemists at Bath.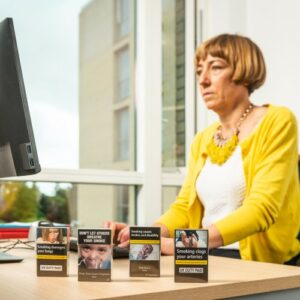 Investigating Big Tobacco's influence on public health
Our research is helping to reduce smoking and save lives, from informing public policy, such as the ban on smoking in pubs, to the introduction of standardised packaging for cigarettes.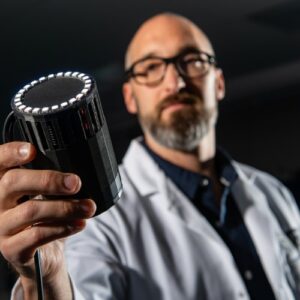 Stemming the flow of drugs into prison
We're developing the world's first portable device that detects synthetic drugs such as Spice and reduces the devastating effects on users.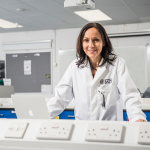 Tracking the nation's health through wastewater
Researchers at the University of Bath are developing a powerful epidemiology tool to monitor the health of whole communities through samples of communal wastewater.
Tackling rugby player safety with science
Professor Keith Stokes has pioneered new scrum pre-engagement techniques to reduce player injuries worldwide.
Events
Alumni Reception in Geneva – Saturday 23 Sept, 7.00PM (CEST)
Join us in Geneva to hear from Dr Alexander Lunt (Senior Lecturer, Department of Mechanical Engineering and Senior Fellow, CERN) and colleagues, who will provide an update about the University's partnership with CERN and the Compact Muon Solenoid experiment. 
Guest Lecture from Professor Raymond F. Schinazi, Bath
– Wednesday 11 Oct, 6.00PM (BST)
Professor Schinazi developed drugs that turned the tide against HIV, hepatitis B and C, and will be delivering a lecture on: 'The scientific advances making hepatitis elimination possible: translating science to cure'. You can sign-up to join us in person or livestream the lecture online.
Rugby at the Rec – Wednesday 18 Oct, 6:00PM (BST)
Our Men's First XV rugby team will be playing their Anniversary Game at Bath Rugby Recreation Ground against Cardiff Met. Please register your interest in attending now and we will contact you when tickets for the game are released.
Postgraduate Open Day – Wednesday 8 Nov, 11.00AM (BST)
Considering doing your master's or doctoral degree at Bath? Register to attend our day of live webinars and online chatrooms.