On Wednesday 15 May we are taking over The Edge gallery and have invited researchers from across the University of Bath to showcase their public engagement activities, join us for  Engage: Public Engagement in Practice. as part of The Vice Chancellor's Engage Awards.  Over the afternoon of Wednesday 15 May, 1-4pm come along and find out more about some of the brilliant public engagement working happening at the University. 
From Sierra Leone to Glastonbury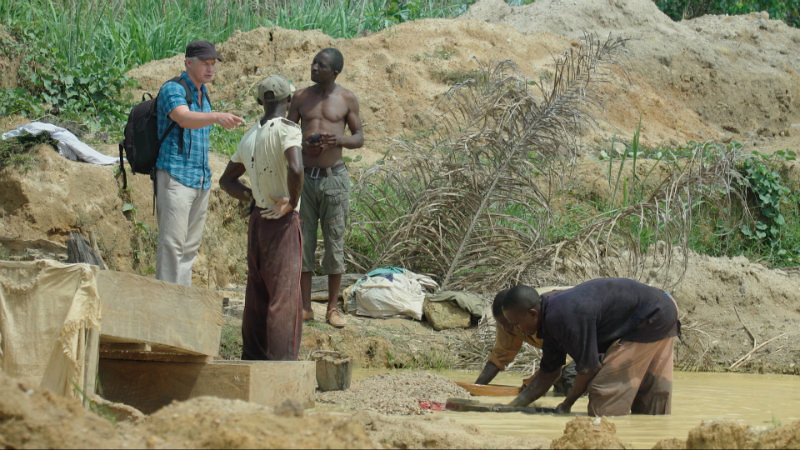 Researchers across all the different Faculties are carrying out some amazing work engaging public audiences outside of academia with their research.
Researching the supply chain of artisanal diamonds to understand the economic disparities that exist between those selling diamonds, and those digging diamonds out of the ground, Roy Maconachie, Reader in International Development in our Centre for Development Studies created Voices of the Mine. Roy, and University of Bath filmmaker Simon Wharf, worked with local mine workers in Sierra Leone to give voice to their and others stories at various points in the pathway of a diamond from mine to market, and asked the question, who really benefits? Roy has been screening the film at galleries, film festivals and various events in the UK, USA and Sierra Leone, where much of the filming took place, and working with the Department for International Development hopes the film will help shape policies.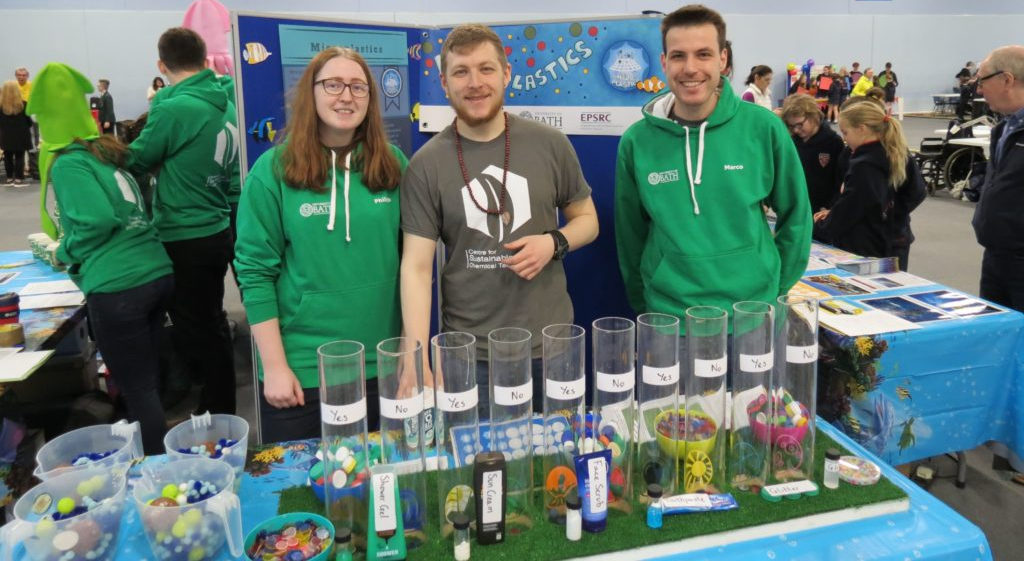 The impacts of micro-plastics hit the headlines in 2017 and researchers from the Centre for Sustainable Chemical Technologies have been devising activities to inform audiences and inspire them to make a change in their consumption habits. The team of doctoral students and early career researchers have been working across the Centre with colleagues to devise activities that share some of their innovative work on creating sustainable solutions such as biodegradable micro-beads, bio-based plastics and a very surprising use of ground coffee. Come meet the team give some of their activities a go ahead of their Glastonbury Festival debut, where they will be sharing their research with festival-goers.    
These are just two examples of the projects that will be part of our showcase on Wednesday 15 May. Join us to find out more about these and many more of the exciting public engagement developments from colleagues from a wide range of departments from Physics to Psychology to Education to the School of Management.
Engage: Public Engagement in Practice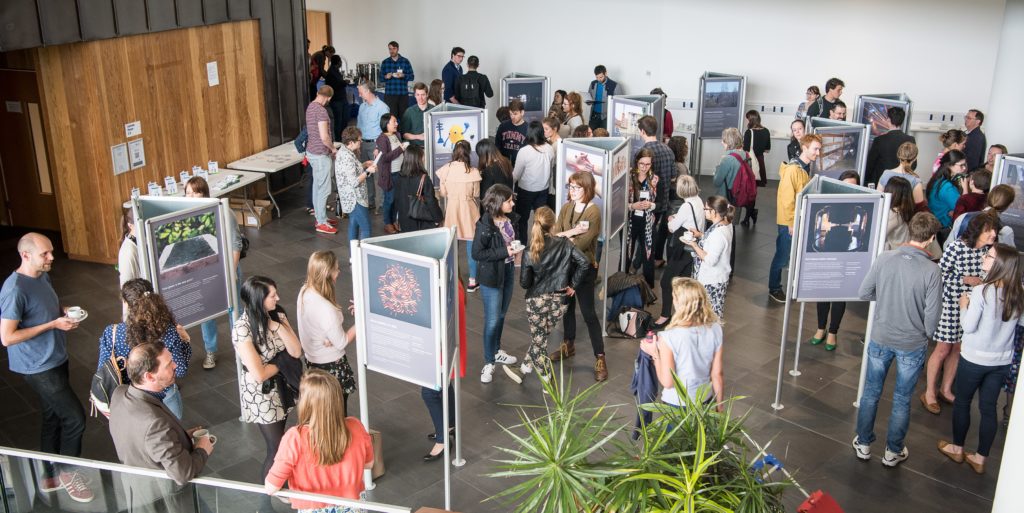 As part of our work to celebrate the efforts of our colleagues we are hosting a showcase event, Engage Public Engagement in Practice, which will be an opportunity to for you to experience first-hand the amazing work happening across the University of Bath.
The event is taking place in The Edge on Wednesday 15 May between 1-4pm and will include the awards ceremony for the The Vice Chancellor's Engage Awards (read more about some of the shortlisted award nominees). You can drop-in between 1-2pm or 3-4pm and chat to some of the researchers about their public engagement work or come along and join us for the whole event by registering online and join us for drinks and canapés after the awards ceremony.
The Vice Chancellor's Engage Awards
Running since 2013 The Vice-Chancellor's Engage Awards, celebrates outstanding public engagement work happening at the University of Bath. This year we had a record number of applicants across four different categories, Informing, Working Together, Listening and Leadership and last week announced our shortlist. As part of our Engage: Public Engagement in Practice showcase the winners of the The Vice-Chancellor's Engage Awards will be announced. You can find out more about the shortlisted nominees and their projects over on the blog.
If you would like to join us register online for Engage Public Engagement in Practice.
Dean Veall is Deputy Head of Public Engagement