Young people from across the South West will be joining engineers from the University of Bath over the next year to discover more about cutting edge research through exciting engagement projects funded by the Royal Academy of Engineering. Two projects will see young people collaborate with biomechanical engineers an award-winning theatre company, Green Ginger, to build puppets out of waste materials and work with physicists to explore microscopic worlds using their own 3D printed microscopes.
Ingenious Awards
The Ingenious Awards is a funding scheme offering grants of up to £30,000 to support engineers to engage people in new and innovative ways and is run by the Royal Academy of Engineering. The competitive funding call sees a large volume of applications each year and, of the 17 projects funded in 2020, two are led by University of Bath researchers. These projects are:
Perfect machines: engineering a superhero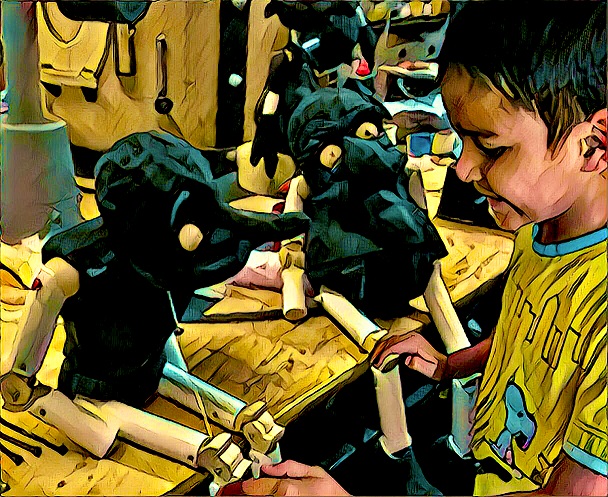 Perfect machines: engineering a superhero is a collaboration between researchers from the Departments of Mechanical Engineering and Health, led by Sabina Gheduzzi, and award-winning puppetry company Green Ginger. Together they will develop an interactive performance for children under 11 to explore how engineering principles underpin human movement, which will travel across the South West. As part of the project, early-career engineers take part in the performance and engage young people with how these fundamental principles have been applied and develop their skills in creative storytelling techniques.
From making microscopes to finding microbes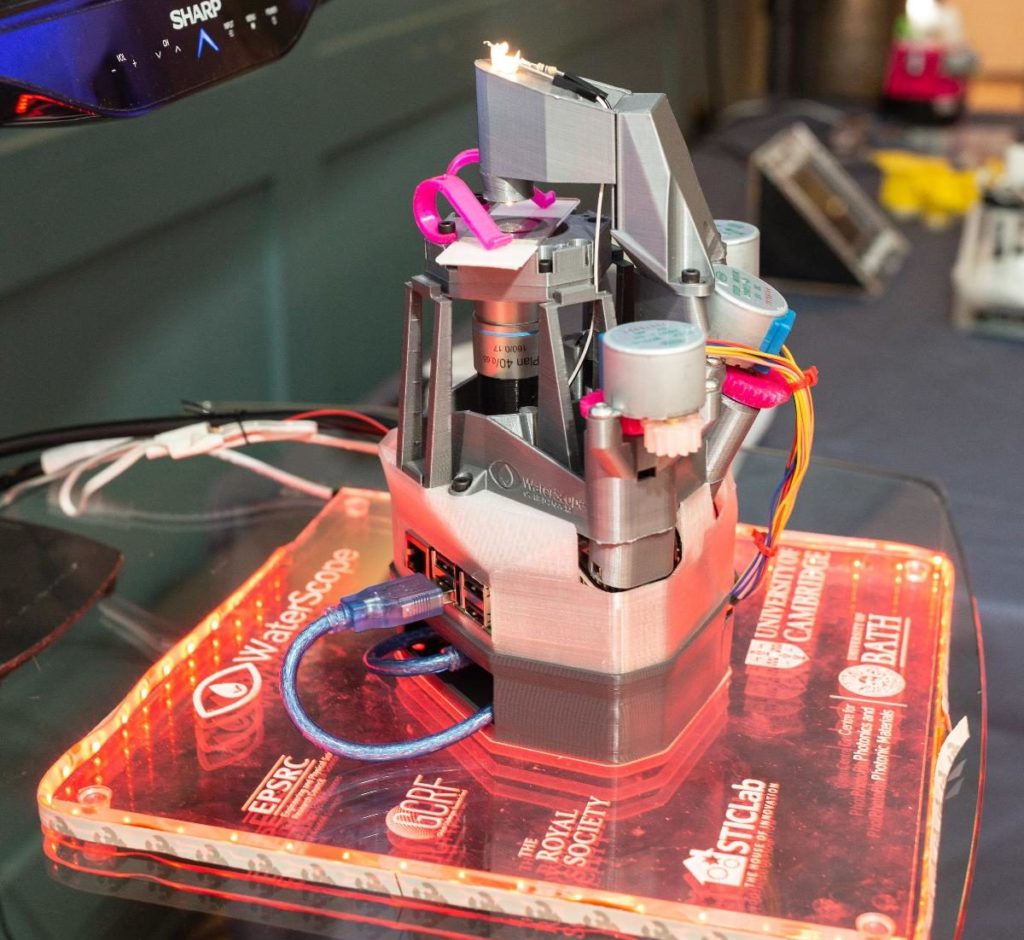 From making microscopes to finding microbes aims to highlight how engineering is a crucial, but often overlooked part of medicine. Using the OpenFlexure Microscope, a fully automated diagnostic microscope that is based around a Raspberry Pi, young people will be able to build their own microscope using 3D printed parts and use simple coding to perform experiments like hunting for microscopic organisms. Led by Richard Bowman, this project will demonstrate how the OpenFlexure Microscope is helping tackle major health issues, connecting young people to teams in Tanzania who are using the Microscope to diagnose malaria.
Apply for an Ingenious Award
If you or your colleagues have an idea that could help engage people with your engineering research and help share yours or others expertise and passion for engineering to a wider audience, the Ingenious Awards programme is currently open and inviting applications. We at the Public Engagement Unit are here to help if you would like to apply, we can offer help, advice and guidance on your idea or project. Feel free to drop us a line, public-engagement@bath.ac.uk, and we can arrange a chat about your idea.
The Public Engagement Unit were brilliant at challenging our initial ideas for a public engagement project. They were also able to connect us with our collaborators, Green Ginger. Working with Green Ginger we came up with a creative and imaginative project that will be great fun for young people, engage them with our research and offer an opportunity for early career engineers at the University to develop their public engagement skills.
Dr Sabina Gheduzzi (Department of Mechanical Engineering) 
About the Ingenious Awards
The Ingenious Awards scheme is currently open and closes in four weeks on Monday 28 September 2020 at 4pm. You can apply for funding for between £3,000 and £30,000. Ingenious projects provide opportunities for engineers to take part in public engagement activities, to gain skills in communication and to bring engineering to the very centre of society. The Ingenious Awards programme aims to:
 Inspire creative public engagement with engineering projects
Motivate engineers to share their stories, passion and expertise with wider audiences and develop their communication and engagement skills
Raise awareness of the diversity, nature and impact of engineering among people of all ages and backgrounds
Provide opportunities for engineers to engage with members of the public from groups currently underrepresented in engineering
Ingenious has funded over 200 projects to date, providing opportunities for approximately 7,000 engineers to take part in public engagement activities, to gain skills in communication and to help bring engineering to the very centre of society. Ingenious projects have reached over 3 million members of the public. The scheme is supported by the Department for Business, Energy and Industrial Strategy.
Find out more and apply via the Royal Academy of Engineering Ingenious Awards website.
Dean Veall is Deputy Head of Public Engagement at the University of Bath