Popping up at music festivals, running sessions with speech therapists to test research questions and collaborating with LGBTIQ activist groups in Sri Lanka are just some of the examples of the public engagement work undertaken by doctoral students at the University. Working with the Doctoral College, we here at the Public Engagement Unit wanted to celebrate and reward this work and created the Doctoral Award for Public Engagement. In a strong field, choosing a single winner was a difficult task for the judging panel, but we are thrilled to announce that the winner of the Doctoral Award for Public Engagement is.....
Hannah West, Social and Policy Sciences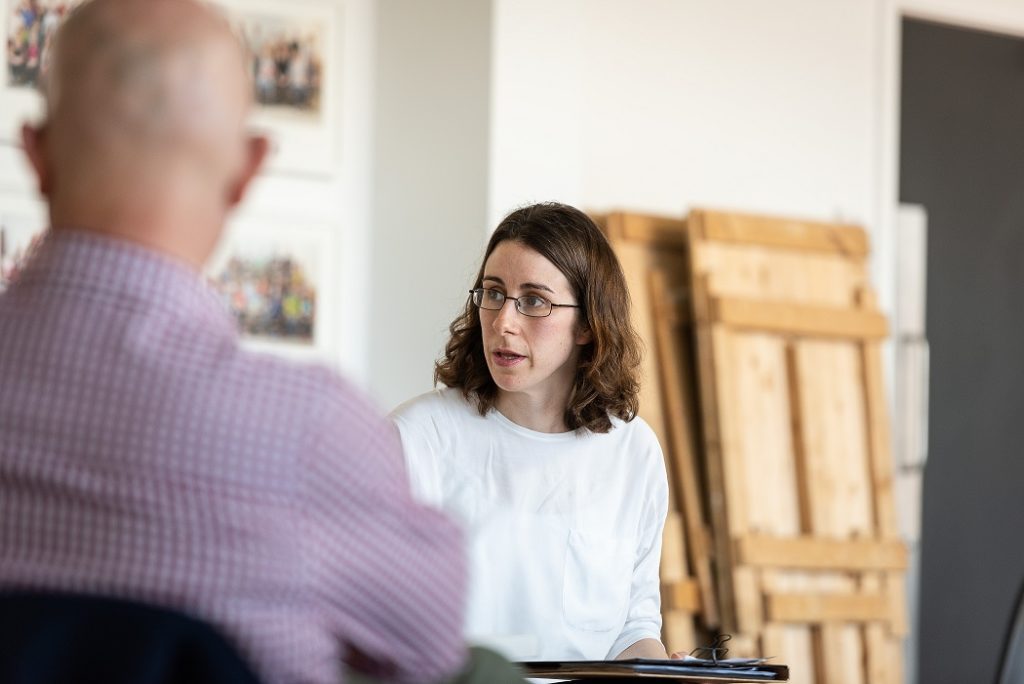 Hannah's research uses semi-structured interviews with veterans and archival records to explore the tensions around women's frontline combat participation in British counterinsurgency campaigns since 1948.
Using the findings from her research and drawing on her own combat experience, Hannah's engagement work aimed to challenge people's ideas about war and military service. Throughout her studies, Hannah has worked across film, folk music, conversational documentary interviews and devised theatre, to bring to life the gendered experiences of veterans in their own words. Using this range of creative techniques has helped several different veteran groups develop a deeper understanding of their military experience and created material that Hannah has taken to arts and cultural venues, bringing her research to a wider audience.
The judging panel was impressed by Hannah's approach to her public engagement, using it as an opportunity to not only engage people with her research, but also challenge and develop her skills. Hannah was able to demonstrate that this was having a positive impact on her research and helped raise her profile among her academic peers across the country.
Commenting on Hannah's Award, Helen Featherstone, Head of Public Engagement, said:
Hannah's use of film, song, exhibition, and discussion events created opportunities that public audiences found powerful and impressive. She presented a thoughtful, and well evidenced, description of how her sustained public engagement work has also benefitted her and her research. A well deserved win Hannah.
Hannah's PhD supervisor, Dr Oliver Walton, was thrilled at the award:
Hannah is a very deserving winner of this inaugural Doctoral Award for Public Engagement. Hannah's creative work is a great example of how public engagement can be more than just dissemination, she has clearly demonstrated how it can enhance and transform the process of conducting research.
You can view some of Hannah's film work on YouTube, She'll Hold Her Own and Uniformly Served: Veterans in Conversation.
Highly commended - Alice Chadwick, Social and Policy Sciences
Using the Ebola outbreak in Sierra Leone between 2014 and 2016 as a case study, Alice has been researching young Sierra Leonean volunteers' experiences. Alice's public engagement work has seen her collaborate with a Sierra Leone non-governmental organisation, Volunteer Involving Organisations Network (VIONet). This collaboration has involved shaping and testing her research questions, co-producing analysis of her findings with VIONet and working together to reach a wider network of organisations across the country.
The judging panel felt Alice's public engagement deserved to be highly commended as it was clear that she was committed to ensuring her research was valuable and useful for the volunteering sector in Sierra Leone. They were also impressed by how she sought out opportunities to work with and involve other organisations.
Shortlisted applicants
In recognition of their fantastic efforts in engaging people with their research, the following doctoral students made the shortlist for the Doctoral Award for Public Engagement:
Centre for Sustainable and Circular Technologies doctoral student group
Working together, a group of doctoral students created activities that aimed to engage music festival-goers at Glastonbury with their research into sustainable technologies.
Naomi Heffer, Psychology
Aiming to challenge people's ideas around the multisensory perception of individuals with anxiety, Naomi worked with organisations such as the Royal Institution to use their social media platforms (Twitter and YouTube) to inform people about her research.
Vanessa Lloyd-Esenkaya, Psychology 
Vanessa created two short films about a condition called developmental language disorder in collaboration with speech and language therapists. She used this film making process as an opportunity to gain the therapists' perspectives on her research and test out some of her research questions.
Waradas Thiyagaraja, Social and Policy Sciences
Working with the LGBTIQ community in Sri Lanka, Waradas used his research to support the formation of activist groups in two regions of the country.
We would like to take this opportunity to thank all doctoral students who applied for the Doctoral Award for Public Engagement for their fantastic efforts in engaging people with their research. It was inspiring to find out about the various projects happening across the University.
Vice-Chancellor's Engage Awards 2021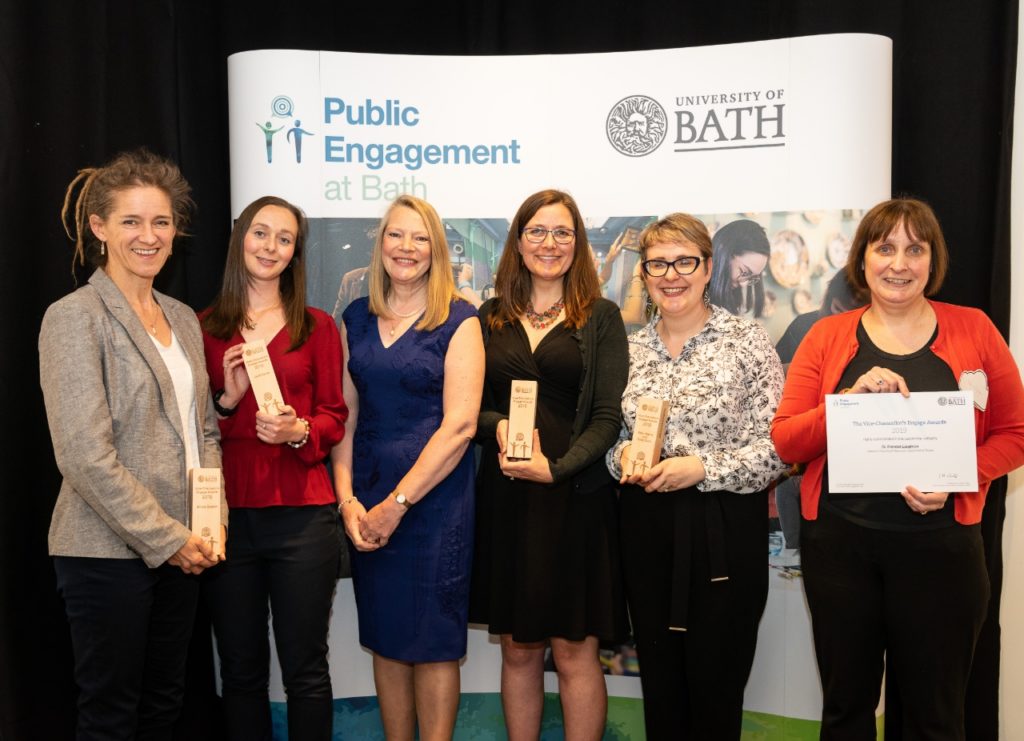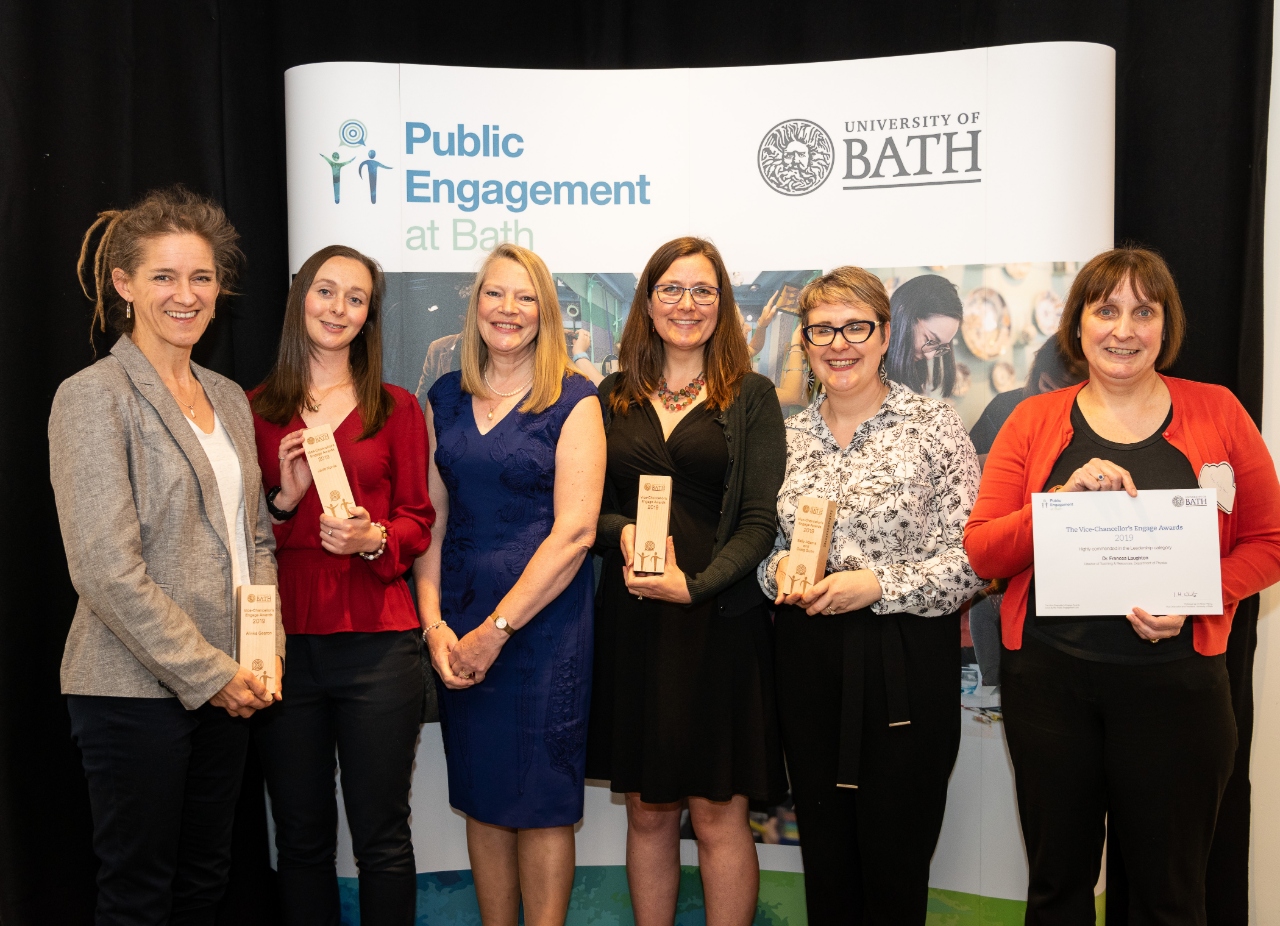 Returning in 2021, the Vice-Chancellor's Engage Awards, just like the Doctoral Award for Public Engagement, is a celebration of the efforts of colleagues from across the University in engaging non-academic audiences with their research. These awards are open to all research staff and doctoral students applying as individuals, groups or centres for activities or projects that illustrate high-quality public engagement.
We're currently working on the call for nominations and contributions to our Public Engagement Showcase, which will be launched in January 2021. Watch this space.
Dean Veall is Deputy Head of Public Engagement