Since 1987, the month of October has been marked in the UK to celebrate the contributions and achievements of Black Britons. This also provides the opportunity to reflect on Black history, looking back on the pain of slavery and looking forward to the hope of total liberation. In the year 2020, Prof. Nira Chamberlain – "the first Black mathematician to join the exclusive list of distinguished living British mathematicians who feature in the biographical reference book Who's Who" initiated the idea of the Black Heroes of Mathematics conference. The vision of this conference is to celebrate the inspirational contributions of Black role models to the field of mathematics and mathematics education, where there is a balance of technical talks blending with career talks giving some details of invited speakers' academic journeys.
This year, I was privileged to be one of the invited speakers to the 3rd annual Black Heroes of Mathematics Conference 2022. This event was held in a hybrid version between 05 – 06 October hosted by the International Centre of Mathematical Sciences (ICMS) lecture theatre, which enabled participants across the globe to join the conference from the comfort of their homes. However, I opted to join the conference in person. So, I travelled from Bath to Edinburgh to give my prepared talk which also allowed me to meet other speakers and organisers in flesh. Plus, I was able to explore the beautiful city of Edinburgh and the lovely Bayes centre building where ICMS is located.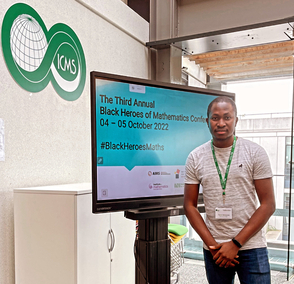 On the opening day of the conference, I was the third speaker of the day where I shared my nonlinear academic journey from birth in my home country - Nigeria - to the process of obtaining four master's degrees in different countries with distinct awarding bodies. I shed more light on my journey starting from the University of Ilorin, Nigeria where I completed my BSc and first MSc before attending African Institute for Mathematical Sciences (AIMS), South Africa for my Second MSc and Pan African University, Institute for Basic Sciences, Technology and Innovation (PAUSTI), Kenya for the third. After this I joined SAMBa as part of the Integrated PhD programme, where I was awarded an MRes before commencing my PhD research. Then I discussed my PhD research and some interesting results on the role of mathematics in understanding the growth of cocoa crops with respect to climate change. A full video of my talk can be found here.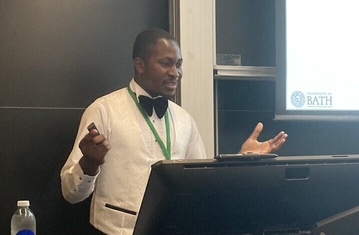 The first day of the conference concluded after the panel discussions which shed further light on the decolonisation of the school curriculum and how racism could be tackled within our society. After this, the in-person participants converged for the conference dinner and then individuals headed off to their respective accommodations.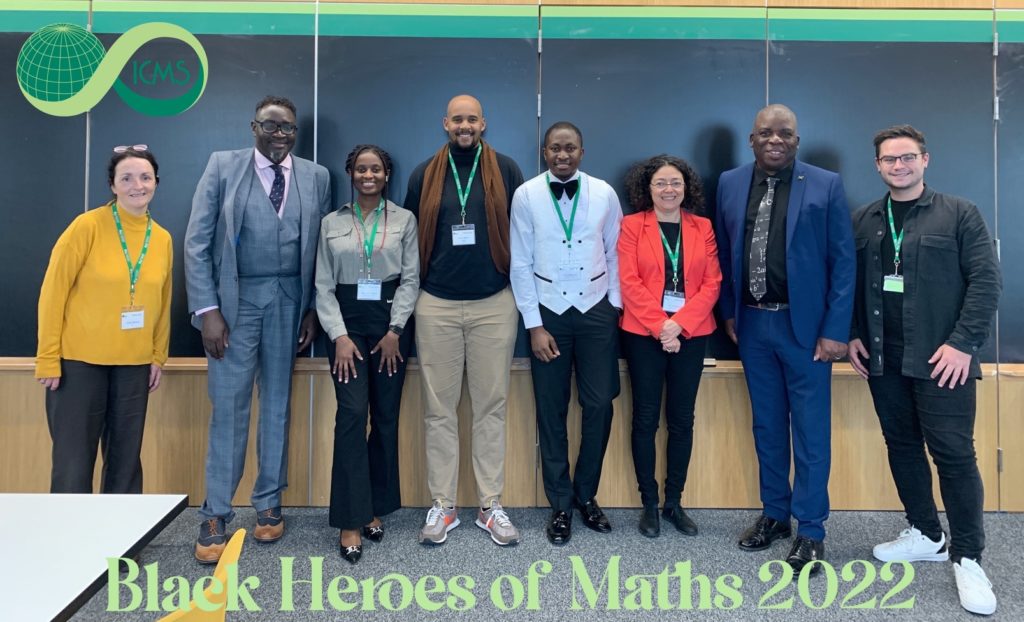 Day two started with a welcome speech followed by an excellent talk on "the need for Black role models and representation in mathematics". Thereafter, more technical talks followed with scientific interactions. In general, the conference is both exciting and inspirational and provides an ideal platform for Black mathematicians, students, and early careers to meet, network and connect which could further lead to future collaboration and mentorships opportunities. I am already looking forward to next year's edition and I can't wait to witness all the amazing packages it has in store. A big thank you to the organising committees and the sponsors of the remarkable event. Also, a special thanks to Prof Nira Chamberlain and my PhD supervisor, Prof Chris Budd for their continuing support and guidance, indeed the role of a mentor cannot be over-emphasised.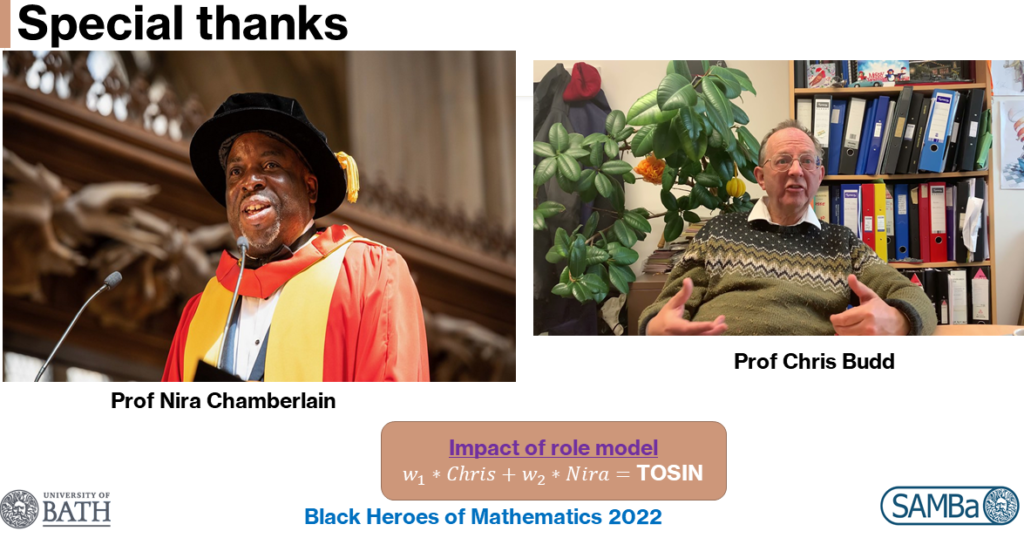 Finally, I would like to end this post by imploring all mathematicians/mathematics educators to always endeavour to give mathematics a positive outlook and remember:
Maths is fun
Maths is for everyone and everyone can do maths
Maths is not strictly for the "so-called" genius
Maths is not difficult, it only requires frequent practising
With maths skills, you have excellent career prospects ahead
Never let anyone to portray maths to you in a way that suggests it's only for the chosen ones.