Two weeks ago I finished my placement as an Honorary Assistant Psychologist with the Lifetime Service in Bath. After a tearful farewell to my colleagues with some amazing flowers for me as a thank you for all the work I have done, I have now started my summer job as a Personal Care Assistant for a PhD student with physical disabilities and have taken up some voluntary work as a Research Assistant at the University of Bath.
As cliche as it sounds, I learnt so much whilst on placement and it was an amazing experience, even if it wasn't quite what I expected. I really enjoyed my placement and would recommend placement year and summer placements to everyone.
As this is my last placement blog I thought I would leave you with my top 7 tips for placement and beyond: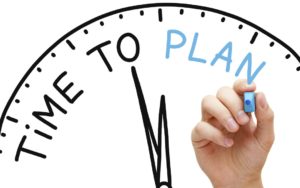 1. Buy a Diary or Planner
When I first started my placement I recorded all of my meetings and events on my iPhone calendar, a perfect way to keep track of things as a student but not so much in the work place. Although electronic calendars are really useful, especially when you always have your laptop open and loaded, accessing them on placement when this isn't the case can not only be be slow but it can also come across as rude or unprofessional.
So buy an academic diary or planner for your placement year, you can get some really cheap ones on Amazon or some funky ones from Paperchase if you are going for a more upmarket look. Academic ones last for the university year, so you won't have to worry about buying a new one in January. I've found having a diary to be so handy that I have ordered one for next year too!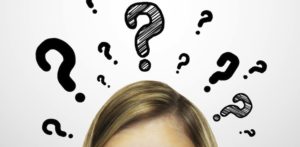 2. Keep Asking
During your first few weeks at a new placement or job you may feel really confused and unsure. Don't worry! This is perfectly normal and employers expect you to ask a lot of questions during the first few weeks (and even after that). Once you know what you are doing you will have less questions and learn the best times to ask them, so no-one will get annoyed. You can only learn and get better at your new role if you ask!
Try to schedule times to talk to help answer your questions instead of just popping into their office every time you have a question as your supervisor and colleagues are likely to be quite busy. Even though they are happy to help it can be a bit difficult if they are answering a new question every few minutes after your first few weeks. I met with my supervisor once a week and then for the odd five minutes throughout the week to answer any questions about tasks I had been given and only spoke to her or other colleagues when I really couldn't do any other tasks without knowing the answer.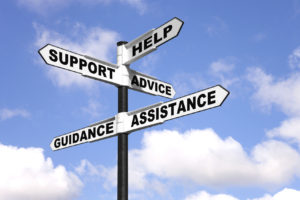 3. Supervision
One of the greatest resources whilst on placement is your placement supervisor. In your first and second years at university you may have turned to Personal Tutors, Peer Mentors or Lecturers for support. On placement you will still have access to these people and your department's Placement Officer but they will not be able to help you anywhere near as much as your supervisor at your placement. Try to meet with you supervisor at least once a fortnight to discuss any concerns you may have or even just to talk about tasks you have been set or need to be set. Before you go to your supervision make a list of all the things you would like to ask and of the tasks you have completed that week, this way you will be able to lead the supervision and will appear professional and organised. For me, supervision was where I picked up all of my tasks, discussed my development and asked about attending training or other opportunities.
Don't be afraid to say to your supervisor if you do not have enough work or are struggling with the workload or if you want something else from the placement! I was really nervous about saying to my supervisor that I found the workload to be too small and when I wanted to see if I could attend some home visits, when I needn't have worried. My supervisor was really nice and tried to meet everything that I asked for. Your supervisor wants to make sure you get as much out of your placement as possible, so unless you let them know that you would like something to change they will never know!
Supervision is also the time to start asking questions about your dissertation, such as 'Can I complete my dissertation here? If so, what kind of data could I have access to? Do you have any ideas?' It is best to find out as soon as you can if you can collect data for your dissertation whilst at your placement. Placement is an ideal place and time to collect information as most students are less busy, as work does not follow them home and so evenings can be spent working on this. Some placements also offer you a day or two a week to work solely on your dissertation, use this time to plan and conduct literature searches for it. If collecting or using data at your placement is not possible, you should contact the person in charge of the dissertation unit or your dissertation supervisor (if you have been allocated one) as soon as you can to discuss an alternative approach. Don't leave it until your final year to let your supervisor know that you really have no idea what to do!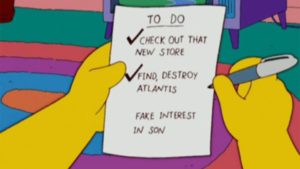 4. Become a Professional List Maker!
A handy tip that you will read about on nearly every placement advice blog is to make a list. This easy little thing takes so much weight off your shoulders and really is a life-saver! I spent a lot of my time at the beginning of my placement waiting for tasks, when I would suddenly be given 10 different tasks to complete at once. This was overwhelming at first but I soon adapted to the lull and rise of workload and managed to plan my time so that the work was spread out.
Take a notebook you've dedicated to your placement with you where ever you go and write the tasks you need to complete on one page each week. This way you won't forget anything you are told and will always have something to write on. You never know when something might come up!
When you are given tasks ask when the person would like it completed by, this way you can then prioritise your tasks so that you can attend to more urgent ones first. Try to plan out when you would like to complete a certain task by if you are feeling super organised! This way you can adapt even the smallest of workloads so that you have something to do every day and make the largest of workloads seem manageable. When you are scheduling this, try to allow some time to look back at the task later in the week, you will be surprised how many times you may be asked to change things on a document. This isn't bad, this is really normal and every professional will experience it.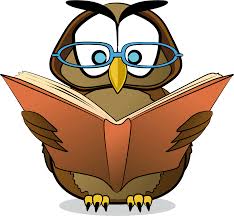 5. Read the Placement Handbook!
Once you have started your placement, as a Psychology Student at least, you are asked to confirm your initial placement details. Once you have done this you are sent what will be the equivalent of a placement holy book: The Placement Handbook. This is specialised to your cohort's placement year and will provide you with all that you need to know about the year's assignments and also provide some useful tips for placement, our Placements Officer often had so many questions directed to her that were answered in the handbook so please do read it.
But remember, this handbook will be sent to whatever address the university has you down as, so make sure that it is being to sent to your address whilst on placement.
For students where their department does not offer a specialised placement handbook, the university does provide a really useful general placement handbook that provides some tips for placement and also offers an induction checklist which is a great basis for your first supervision meeting. Departments offering a placement year should have them at their Undergraduate Office.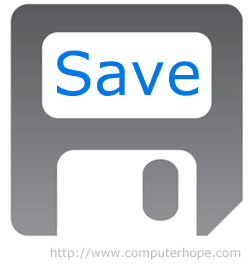 6. Save Everything
This probably goes without saying but save everything that you work on in a personal folder and another relevant folder if necessary (NOT TO THE COMPUTER) and DO NOT DELETE IT! After I had finally finished a task and several months had gone by I sometimes felt that it was safe to delete something, however I soon learnt that an old audit questionnaire can make a surprise reappearance months after it has been completed. So do not delete anything without backing it up somewhere else. Having all of your things saved in one place makes it really easy for your colleagues (and you) to find a task you have been working on, it also can help you to see what you have accomplished during your time on placement, making writing those placement reports that much easier.
On your last day at placement you may be asked to clear out your electronic folder, so transfer tasks you have been working on to relevant folders or email them to relevant staff. Send anything about your dissertation to yourself and have a good hunt for any literature searches you have completed whilst on placement, you never know how useful they will be.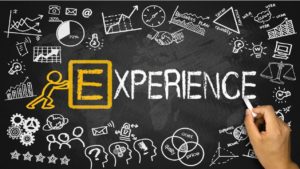 7. Experience, Experience, Experience
Placement year provides an amazing opportunity to really discover yourself and develop your professional and personal skills. But, relying on your placement to provide you with enough experience to apply for any job or placement opportunity is not a good strategy. If there is one thing that my experience on placement has taught me, it is that no experience seems to be enough. A pessimistic truth of the era where the number of graduates is increasing with not enough higher-level jobs to meet demand. Gain as much experience as you can whilst at university through volunteering and paid work, no matter how small the opportunity may seem to help you find a good job after university.
If you cannot see any jobs or volunteering opportunities being advertised contact the organisations you would like to work with, you never know what they might say! As a third year student I was not initially able to take part in the Research Apprenticeship Scheme run by the University of Bath's Psychology Department but after taking the initiative and contacting as many researchers at the university in my area of interest I soon found three projects to help on, each providing amazing opportunities in different areas of Clinical Psychology.
Good luck with your placement!