Hi – we are Emma and Macarena. We're currently on International Exchange at University of Bath School of Management and over the next few weeks we're going to share our experiences. First, we thought you might like to know a bit about us and why we chose Bath.
Emma: My name is Emma and I'm from the University of Queensland in Australia. I'm in my fourth year, studying a Bachelor of Business Management and a Bachelor of Arts (with an extended Major in Psychology). I chose University of Bath because the Business School was highly ranked in the UK and there was a high quality netball program.
Macarena: My name is Macarena. I'm 21 years old and come from Spain, where I study a double degree in Business Administration and International Relations at ICADE in Madrid. I chose University of Bath as it is one of the most prestigious universities in the UK, Bath is also one of the most beautiful cities in the UK and I wanted a different experience to my other international exchange in Boston.
Question: How have you settled in to student life in Bath?
Emma and Macarena: The University of Bath International Exchange Team has been fantastic in welcoming us. They arranged tours of Bath and organised events for us to meet the international student cohort. Before long we were all great friends, hosting dinner parties featuring our national cuisine, holidaying in Ireland and travelling to Cardiff to watch the Wallabies play Wales in Cardiff.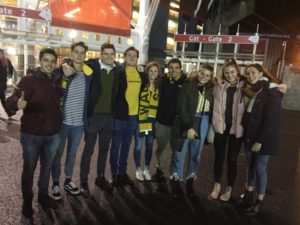 Question: Do you have any advice for new exchange students?
Emma: Definitely throw yourself into a sports team, society or club as it really adds to the experience. I joined a netball team and can honestly say that was the best decision I made. This has given me the opportunity to mix with local students who share a common interest, as well as international students. The intensity of competitive sports and the close bonds formed in a team are unique. I know the friendships I have made will endure beyond my stay in Bath.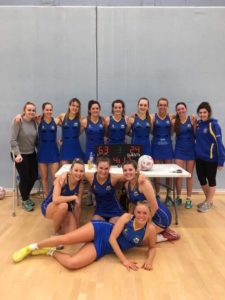 Question: Will you keep us up to date with your exchange experience as international student bloggers?
Macarena: Definitely, there is so much more to tell. Keep an eye out for our next post.