Choosing an academic exchange at the University of Bath has been one of the best decisions of my life. But, picking somewhere to spend a whole year is not easy. For me, this experience has been completely new; there are so many differences between my home university and Bath that I wanted to tell you a little bit more. This is what makes an exchange year so unique.
To start, let me tell you a little bit about my university. I study at Universidad Pontificia Comillas, one of the oldest universities in Spain. My university is very different from the rest because each school has its own name. ICADE is the school for all the BBA and Law degrees, and that is where I study. It is a very old but beautiful building in the centre of Madrid. Literally, you go out and you have restaurants, bars, and stores. Zara is just across the street! ICADE doesn't have a proper campus like Bath and, for me, that makes it different. Most of the students at ICADE are from Madrid, so we live at home, with our parents. You only go to university to go to class and that's it. There are no supermarkets, banks, pubs or even clubs, we have Madrid for that.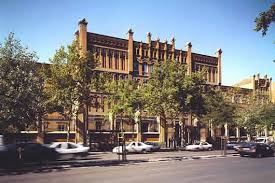 Also, the university system is very different. We only have classes during the morning and you stay with the same people from day one in your first year. That is one of the things that I like most about it.  The bonds you make are so strong. Madrid has so many things to do, that you only need the University to prepare you as a professional.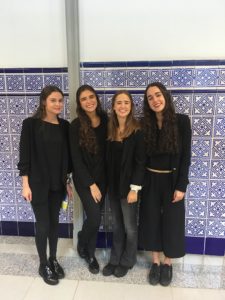 When I started in Bath I was shocked. It was too big at first and there were a lot of people. But I soon got to know my way around. I was very impressed with all the societies that there are. Literally, there are societies for everyone! I really liked that because it gives a message of inclusion and that everybody can have their own place at the University. Thanks to that, it's so easy to make friends with people that share the same interests as you.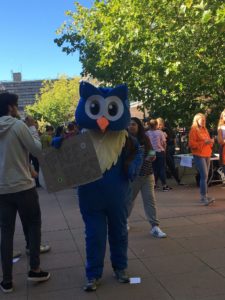 Also, I was really wowed by all the sports they offered. I'm not really a sporty person but the opportunities here are amazing. All these things make the University very fun. It's not only a place to study but also a place to enjoy. Every single week there is a social, an event, a match to watch… it is impossible to get bored. All of this makes being here special. You not only create strong relationships with the people but you actually "bond" with the University itself. There is a feeling of belonging that doesn't exist in Spain and I think it´s amazing. Thanks to all the opportunities that the University of Bath gives, I have met incredible people that now I consider close friends. And all of these things have made my experience incredible and perfect.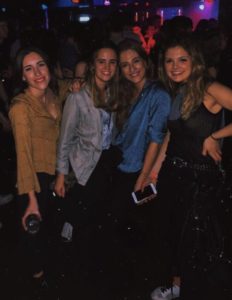 I would never change my home university but I would never change my experience here. Both have contributed so much to me that I can now proudly say that I am an ICADE student and also a University of Bath student.