So, you've got your exam results, and you've got into Bath. That's great but… what happens now?
First steps
These were my thoughts after receiving my A level results. Well, not my first thoughts, I have to admit. My primary concern was ringing all of my relatives (literally, all of them, even the dog) and letting them know that all the blood, sweat and tears (mainly tears) had paid off and that even though I was incapable of using a washing machine correctly, I had somehow managed to progress to higher education.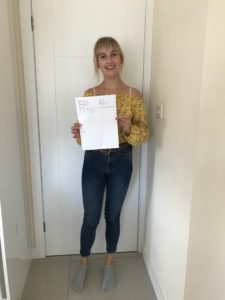 Before you start thinking too seriously about the next steps though, I think the main thing I took away after receiving my results – aside from the ugly brown envelope they give you, – is that you should use the day to congratulate yourself. The hard slog of exams is finally over, and you can begin to look forward to a new, exciting chapter in your life.
At least, you should begin to look forward to this. However, if you have a mother like mine, who insists on doing everything as swiftly as possible, you only have a few days to process your results before being whisked off to the nearest IKEA (other furniture stores are available).
My biggest piece of advice here would certainly be to equip yourself with as many fake plants as you can physically fit into your trolley, as they are a must-have for achieving that cosy uni-room aesthetic. Failing this, the Students' Union has a plant sale during Freshers' Week, or alternatively, there is an IKEA in Bristol if you are that committed to finding appropriate greenery.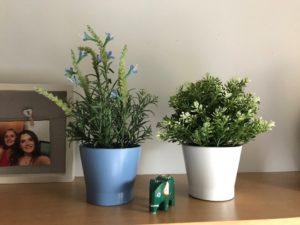 Arriving at uni...
While shopping for plants and throw cushions was an enjoyable experience, before I knew it the day to actually fit said items into my dad's Ford Fiesta had arrived. We found ourselves being guided down country roads by 'Paul' the satnav voiceover until we had arrived at our destination – the University of Bath.
I was excited, of course, but nervous about meeting my flatmates and making the right impression. My nerves weren't helped when my dad announced, embarrassingly loudly, that I had probably 'won the prize for the most stuff brought to uni'. Let's just say that he doesn't share the same penchant for fake plants and scatter cushions as I do.
However, I had a good reason for bringing so many decorations. I had heard horror stories about university accommodation and wanted to make sure that I was armed with plenty of air fresheners and clean towels to ward off whatever may be awaiting me in Block B of Woodland Court. Luckily, my concerns turned out to be unwarranted, as my room was sparkling clean and actually bigger than my bedroom at home!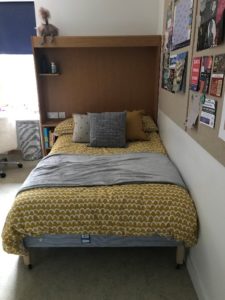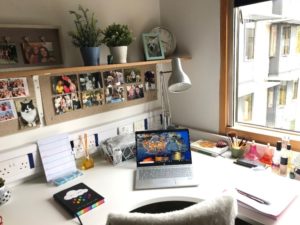 I quickly got to work unpacking my many boxes and directing my parents as to where certain items should go. A quick recce of the kitchen revealed it to be equally nice, although I have to admit that moving-in day was the cleanest I've ever seen it!!
Seeing as I'm the first person in my family to go to uni, they were as uncertain as I was about what to expect when we arrived. I think they were pleasantly surprised and ready to let me settle in, after plenty of tears from my mum of course. I like to think that she was crying because of love for her only daughter, but they may just have been tears of happiness that she wouldn't have to do my ironing anymore.
One thing I noticed right from day one at Bath is how welcoming everyone is. Everybody is in the same boat, and chances are they're probably just as nervous as you, so it's easy to find some common ground. I share my flat with six others, and we all get on really well (I think so anyway!) which is great. You learn a LOT – probably too much if I'm honest! – about each other during Freshers', as there's plenty of opportunities to be social.
Freshers' Week
Whilst I don't think I have the energy to do Freshers' again, it was hands down one of the best weeks of my life. I feel like it's a common belief that the people you meet during Freshers' won't remain your friends, but most of the people I hang out with now are people I met during that time, so it's definitely a really good way to meet people.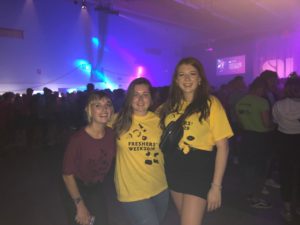 There are so many events to take part in to, from mini-golf to yoga, board games to mountaineering, and there is so much to see and do around the uni and in the city too. I went on a tour of Bath with some of my course mates, which was a great way to familiarise myself with the city and note down all of the places to eat! If you like charity shopping too, then Bath is really good for that.
Of course, there are club nights throughout Freshers', which are good fun as they are themed – the infamous Toga Night was a particular favourite of mine – and have live music and DJs, but if clubbing isn't your thing (or you just don't think you can survive going out every night for a week straight) the Students' Union hosts loads of other events, like an Open Mic night in The Plug, free pizza and board games, a silent disco, film nights, amongst other things.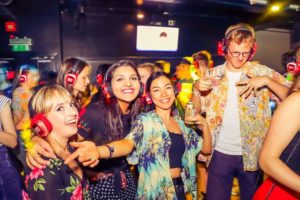 There are also opportunities throughout the week to try out the many sports that Bath has to offer. Personally, I tried handball and basketball, but ended up joining the Rounders society, as I actually knew the rules of the game!
The Freshers' Fair is also really good for getting your hands on lots of free stuff. If you are like me and decide to nap during it then you can either a) get your lovely flatmate to pick stuff up on your behalf, or b) go to one of the other fairs that the SU has throughout term time, like the plant sale, poster sale and vintage sale. Their website is the place to go for the latest news on events:) Downloading the Freshers' App is also something I'd 10/10 recommend doing for the first week, so you can go to as many events as possible.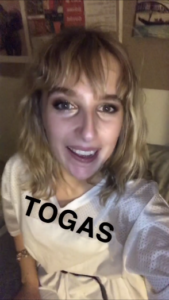 Overall, my time at Bath so far has been great. There have definitely been times where I have sat on my bed and thought that I'm not ready to cope with the demands of adult life, but then usually one of my flatmates comes knocking on my door and asks if they can borrow my can-opener, so there's never really a dull moment (!) They say you get what you give and, although the only thing I've got and given so far has been Freshers' Flu, I'm still looking forward to the years to come at Bath.