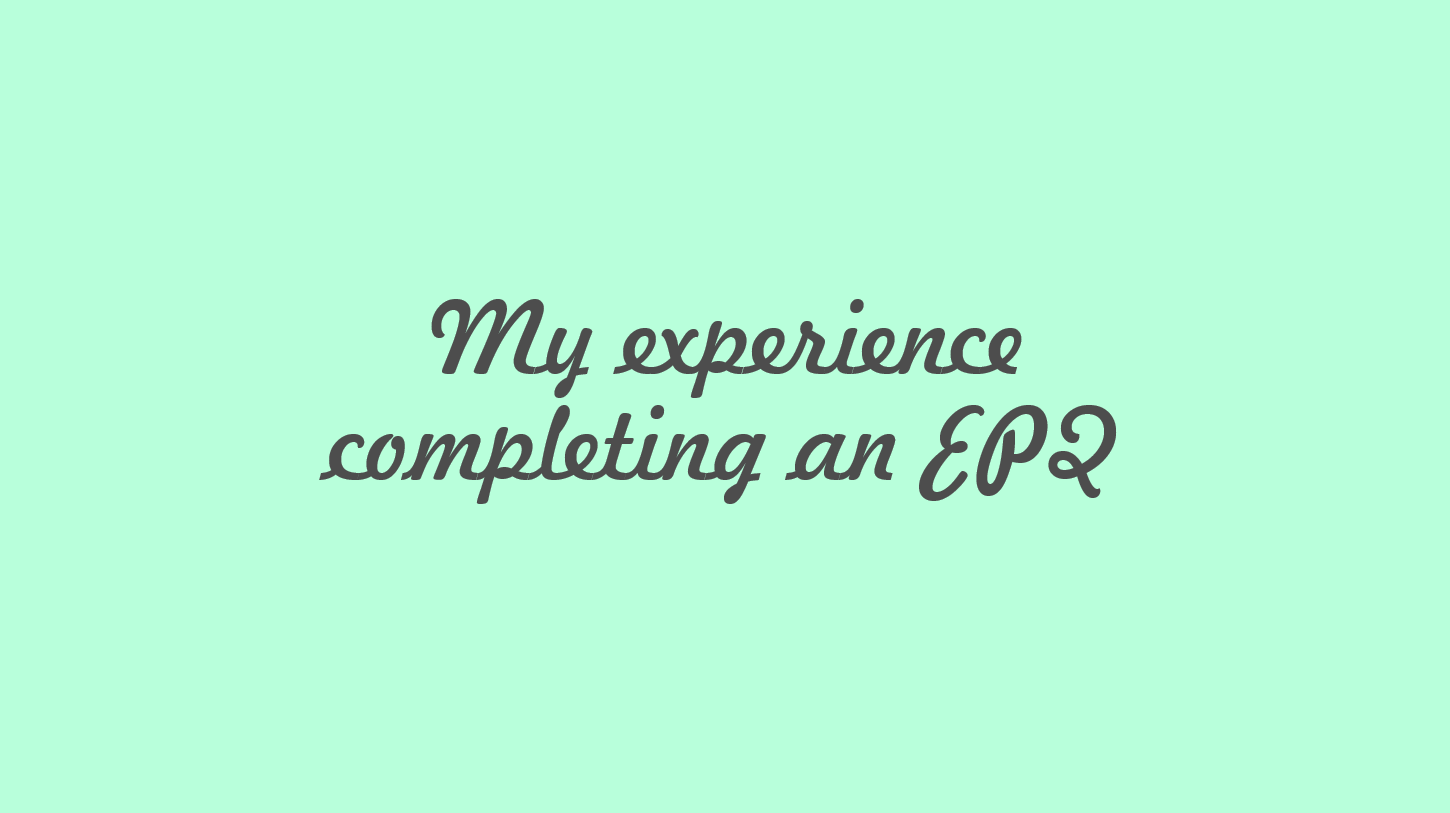 What is an Extended Project Qualification and why did I do one?
An EPQ is a chance for A level students to complete a project in an area of their interest. This could be an essay, a presentation, a report or investigation, and even an artefact. The best part about it is that the possibilities are nearly endless and you can show off your interest in a particular topic that isn't covered by your A levels. One of my main motivations for completing an EPQ was that I wanted to complete a Sociological piece of research before studying Sociology at university, as my school didn't offer it at A level. I saw it as an opportunity to show my passion for social issues and to follow my independent interests at the same time.
What was my experience with completing the EPQ?
Of course, the EPQ is an extra undertaking at an already busy time in your life as an A level student. I completed mine in Year 13, so I was already feeling the pressure of all my other subjects. Having said that, it was a really refreshing experience. As I was already writing enough essays in History, I decided to make a presentation in a lecture-style format. This helped me get into the university frame of mind as I was researching pressing social issues, much like I was about to be doing in my degree.
Growing pains
When I first began thinking about my presentation and what I wanted to investigate, I found it quite difficult to narrow it down. However, after a couple of meetings with my supervisor followed by some more independent research, I managed to find a topic that would suit the time I had and the resources available to me. After this, I had to find a particular question I was trying to answer and again, my supervisor helped push me in the right direction. I had to learn to come up with my own research questions.
Getting started
After I was all set, I began to plan the skeleton of my presentation. I used my free time between classes to research and further explore the topic. This involved being selective with the information I found, as I couldn't include all of it! This could be tricky because I was so eager to learn more, but I just had to ask myself whether it was directly relevant to my project.
Throughout the EPQ, there are regular check-ins with a supervisor and paperwork that must be filled in. This is all to make sure that you are meeting deadlines and goals that you and your supervisor have discussed. I found that it was a good middle between being told what to do by teachers and finding out how I work best. The paperwork is a significant part of the project, so make sure it's up to date!
Reaching the end
Once I had finished my project, I had to give a small presentation explaining it. This was fairly nerve-wracking, but I felt confident in my knowledge and ability to answer any questions asked. It went really well, and all I had to do next was submit the project and the paperwork. It was a huge relief, but I also felt proud that I'd done an independent piece of work.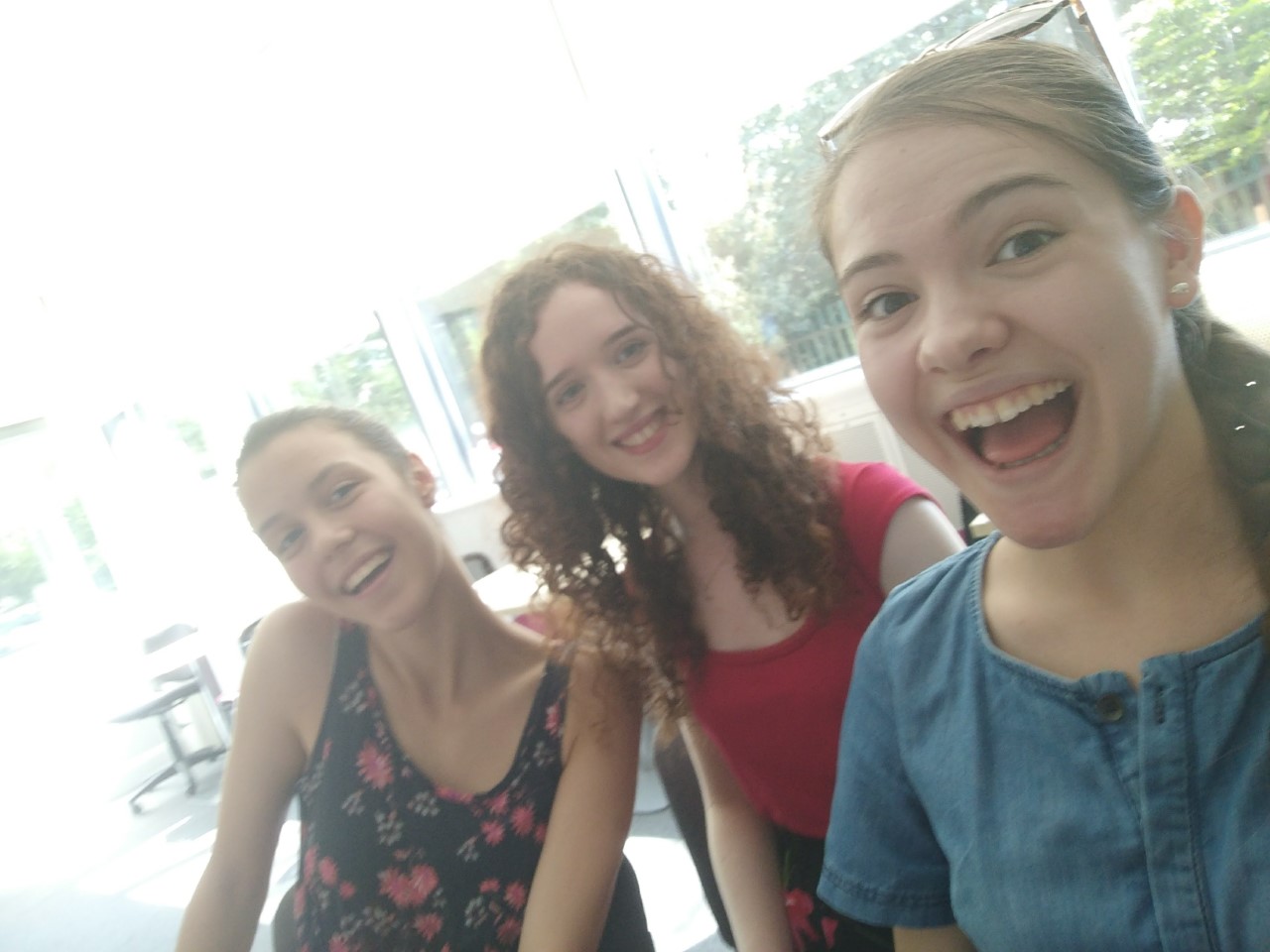 The benefits of an EPQ and my top tips
I found the EPQ to be a very positive experience, and here are some of the reasons why:
It's independent - it gives you a chance to step outside the curriculum of your A level subjects. It could be something totally different (like mine!) or just another aspect of something you've already touched on
It equips you with skills - from independent research and referencing to time management, the EPQ is a great way to get a head start on these skills before coming to university
Universities value it - universities tend to appreciate the fact that you've taken the initiative to do an independent project. Some of them, like Bath, can give alternative offers for entry into courses provided you do well enough in your EPQ
It's satisfying - while it is an extra responsibility, completing a significant project is very rewarding
Top tips to help you with the EPQ:
Make sure you choose something you actually want to do, as you will be spending a lot of time on it
If you're researching, make a note of everything you read and where it came from. This can save you a lot of hassle in the future
Speak to your supervisor or mentor if you need more help or support. That's what they're there for!
Try to manage your time as best as you can. Timetable in slots to work on your project and give yourself realistic deadlines and goals
...and of course, don't forget the paperwork!
If you're interested in undertaking an EPQ, talk to your school or college to see if they offer it to you.
The University of Bath is offering a (free!) FutureLearn course on the EPQ which can help guide both students and teachers through the process.