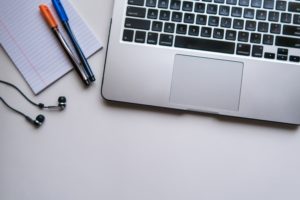 An EPQ: a (very) long independent research project which is worth 50% of an A-Level (up to 28 UCAS points) which, upon completion, gives you another qualification under your belt. But, is it worth it?
To put it simply: there is no right or wrong answer to that question. Personally, I loved my EPQ and it is one of the things I am most proud of myself for completing (after all, I did spend the better half of a year writing it!).  However, it was a lot of work. In this blog, I will go through why I did an EPQ and what my project was about to help inform your decision.
You can watch this video for a summary or continue reading for more details! 
Why an EPQ?
An EPQ is a qualification you take in conjunction with your Post-16 studies. My teachers sold it to me as a way to develop time management and independent research skills which would be beneficial when I went to study at university. Whilst I wasn't 100% convinced by this, I thought I would give it a shot and see if I was able to juggle writing my EPQ with my A-Levels.
An EPQ can be helpful in many ways. As well as helping to prepare me for university work, it also lowered the grade requirements of a few of my university offers. For example, at the time I applied at Bath for Psychology the standard offer was A*AA in three A-Levels. However, an alternative offer of AAA was on offer if you got an A in your EPQ. I found this reduced some of the pressure of getting A*s in my A-Levels and was a tangible goal I could work towards. For these reasons, I decided to sign up and complete an EPQ.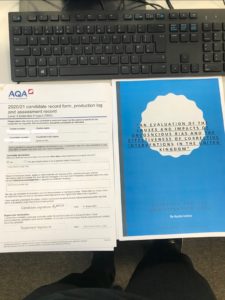 What was my topic?
I decided to do my project in the form of a 5000-word research-based essay. I wanted to do my EPQ on a topic that was relevant to my Psychology course but was also centred on something interesting that I wouldn't get the opportunity to research in school.
Therefore, I decided to do my EPQ on the causes and impacts of unconscious racial bias in the UK.  Doing a topic that was close to my heart, socially relevant and also applicable to my chosen course at university meant that I really enjoyed completing my EPQ, even when it was a lot of work.
Is it manageable?
An EPQ is undoubtedly a lot of work. The guidelines say that from start to finish the project will take about 120 hours of work. However, I found that it took longer than that.
With an EPQ, you not only have to research and write your essay, but you also have to jot down your work, ideas and reflections throughout in a 'log book'. You write your initial ideas, how your project is coming along mid-way through completion, reflect on your research/writing process and also comment on your presentation. This, on top of your other qualifications, can be a lot to manage at times.
I found, however, that this was one of the best parts of the EPQ. Whilst at times it was a struggle, it helped me to improve my time management skills and I increased my self-discipline and motivation by completing independent work, a skill that is integral to work at university.  Once I was able to improve these skills, I was able to fit EPQ-related work into my schedule more easily.
Overall verdict...
I loved my EPQ. Whilst it was a lot of work at times, I really enjoyed research and writing on a really interesting topic. The best feeling was opening my A-Level results, seeing that A*  and knowing that all of my hard work paid off.  Whilst it wasn't easy, I was incredibly proud of this project that was solely the product of my own hard work and determination, which is a feeling that doesn't come around too often.
If you really enjoy your studies and think you could manage the workload, then I couldn't recommend an EPQ more!

Ayana 🙂