Hi, I'm Alessandro and I took part in the Discover Bath programme in 2019, when I was in Year 12 studying Maths, Physics, Chemistry and Further Maths. I am now a first year student at Bath studying Natural Sciences.
Why?
I chose to take part in Discover Bath because I wanted something to do in the summer of Year 12. Working behind a counter all summer didn't really appeal to me, I wanted something that would help me in the future. It was honestly one of the best decisions I made – I would 100% recommend it to anyone considering applying to uni.
What?
The Discover Bath is a 4-day residential on campus, giving you a chance to experience life at the uni first-hand. You get to stay in accommodation on campus (I stayed in Solsbury Court), and there's a wide variety of subjects on offer. Obviously, things could be different next year because of COVID so you'll need to check the website nearer the time.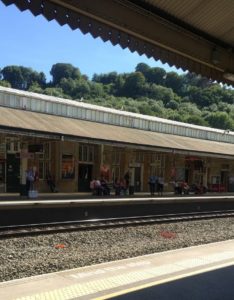 I arrived in Bath by train and was immediately welcomed by the University's  Student Ambassadors, before taking a coach to the campus and getting stuck into all the activities.
I chose the Chemistry stream, so this included a series of lectures as well as lots of time in the labs. The overall aim was to be able to synthesize a common drug, benzocaine, used in pain relief and cough drops. As well as the actual reactions, we were introduced to a variety of analytical techniques such as NMR and liquid chromatography. We were also introduced to computational chemistry, using computer software to simulate molecules. This was fascinating as it was a completely new area to me and is something that is really cutting-edge.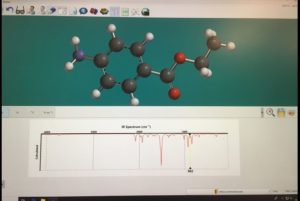 As well as Chemistry lectures, there were talks on how to write UCAS personal statements and taster lectures for different degree courses. The personal statement workshops were extremely useful – it was run by the people who actually read your statement, so it was very helpful to learn what makes it stand out.
In addition to the academic side, there were lots of other activities going on, from board games to benchball, rounders and football. In the evenings, we had film nights in the lecture theatres, and on the last night, we went to the Plug and Tub, the on-campus club.
How?
Before I went on the Discover Bath programme, I was still quite unsure about where to go for uni. However, experiencing Bath for myself really helped me to decide to go to uni. Talking to the Student Ambassadors was very useful, and they even introduced me to the Natural Sciences course, which was not something I would have considered otherwise. It really made me work a lot harder in year 13, and some of the skills I learnt were very useful when I completed my Extended Project Qualification.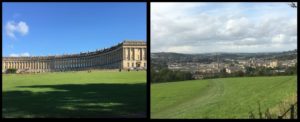 I also got to see a bit of the city of Bath, which I had not seen before. Bath is one of the nicest cities in the country, and being a student here is really special. When I received an offer from Bath, I was over the moon and have thoroughly enjoyed my first months as a student here at Bath.
In conclusion...
My advice to a Year 12 student would be to take advantage of as many things you can to experience a university. Even if you don't think uni is for you, you can still learn skills that are valuable anywhere, and it will really help you make up your mind. Going to uni is a huge step for many people, so being able to experience it beforehand is an invaluable experience that I would recommend to anyone. It certainly changed my life, and it could definitely change yours!