Congratulations – you've got an offer and now it's time to choose where to live!
With such a wide choice of accommodation, it can be daunting when it comes to making a decision on where to live. It's important to think about what features are important to you – do you want an en-suite, catering options, budget, alcohol-free... There's definitely a lot to consider. Luckily, there's plenty of information available to help you decide (I found these 360° photos very useful!)
I ended up in Carpenter House, which is in the city rather than on campus. There are pros and cons to both locations, but I have really enjoyed my time living in the city. In fact, not having as much time on campus this year meant that being close to all the shops was a real benefit.
One of the advantages of living in a small city like Bath is that the city isn't really that far away from campus – the walk up the hill only takes around 40 minutes, and the views are fantastic and well worth it. And when it's raining, the buses are regular, quick and relatively affordable.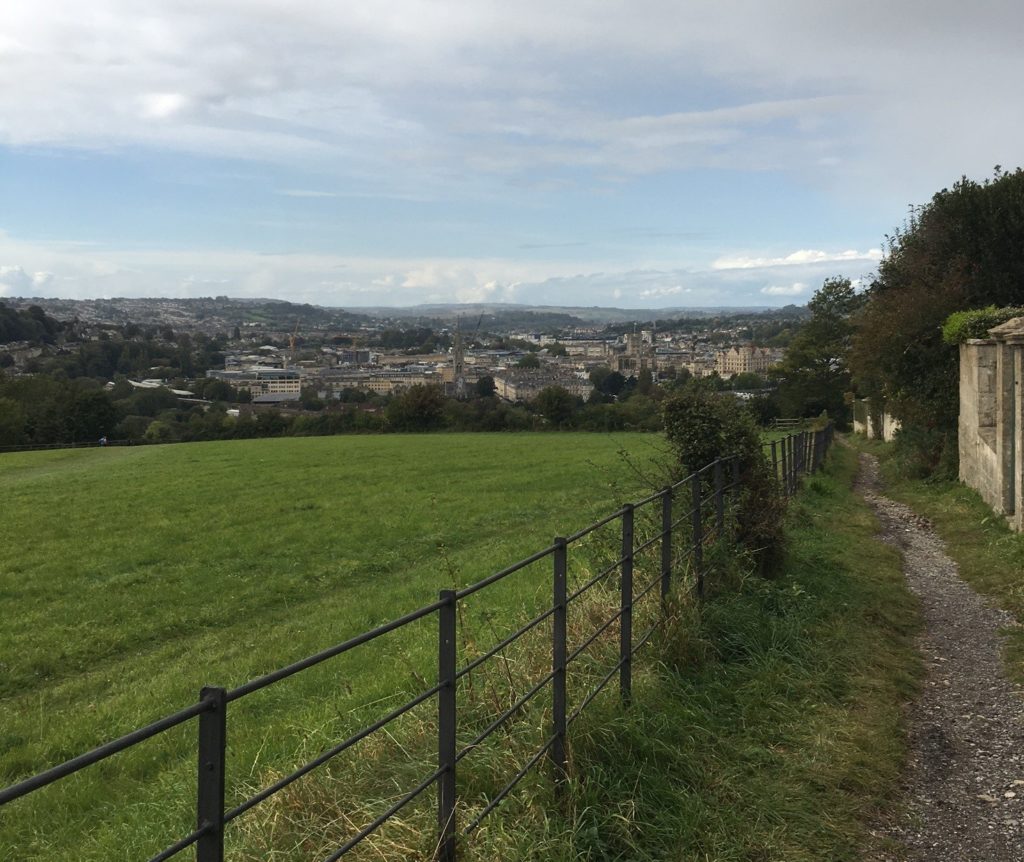 My room was on the 5th floor of the building, and faced outwards, with a great view of the hills around Bath. It was a generously sized room and had:
A large desk – next to the window with plenty of light and space
A washbasin and mirror
Single bed
Large wardrobe and 2 sets of wall shelving
The flat also had 2 showers/toilets and a large communal kitchen, which I shared with 8 other flatmates. There is also a communal launderette on the ground floor, so laundry wasn't an issue at all.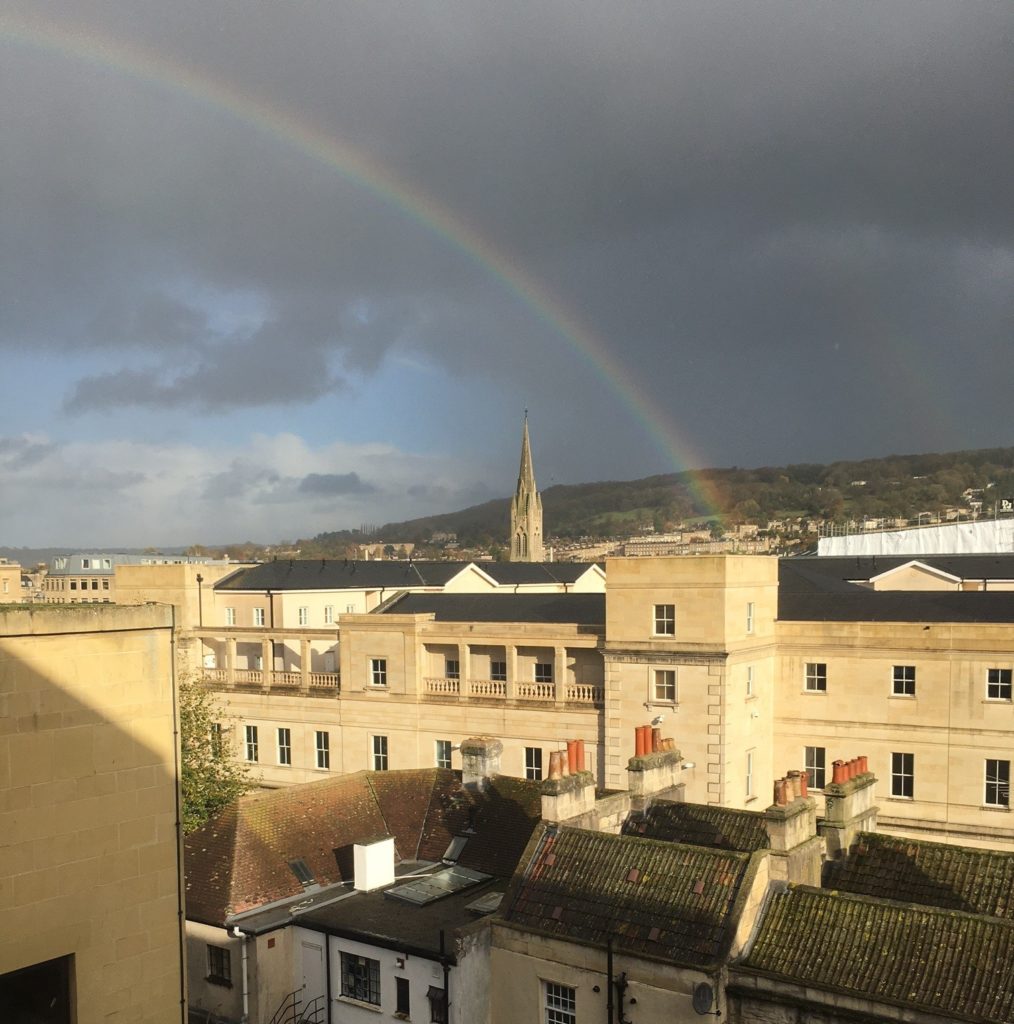 I actually moved out of Carpenter House, into John Wood Court, which is just around the corner. This was partly because of the COVID testing centre, but also it gave us better access to support services, as well as helping the wider community, for example, housing NHS staff.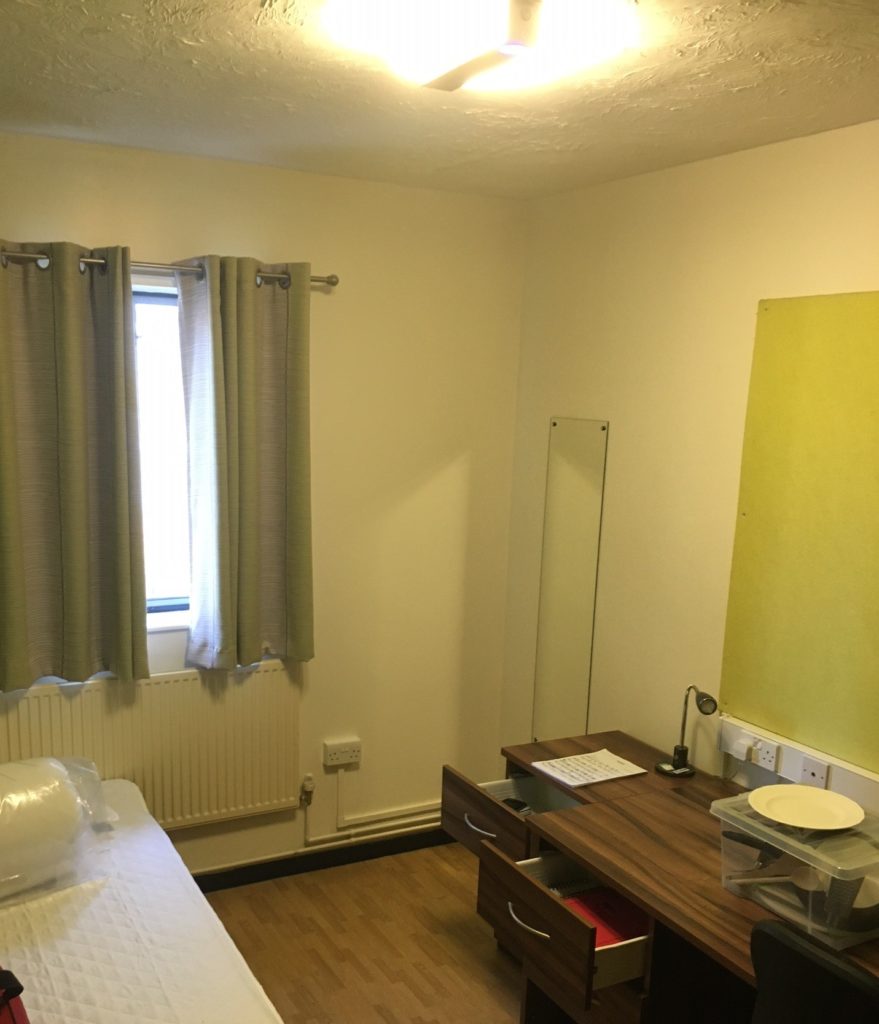 The rooms in John Wood are very similar to one in Carpenter House, but the flats are a bit smaller – I was sharing with only three others. We also had a lounge area next to the kitchen, with a sofa and TV, which is great for socializing in the evening. The layout of John Wood is a bit different as well – there is a small courtyard in the middle which is great for a breath of fresh air, or an outdoors meal.
I have had a great time in student accommodation, and would definitely recommend both Carpenter House and John Wood Court.
Make sure you look at all the options before deciding so that you find somewhere that's right for you – remember that the system isn't first-come-first-served, so there's no need to rush.