So it seems that things are finally looking up! Vaccine rollouts are astronomical, shops, restaurants and other businesses are opening again and the sun is shining down on us all. But what does this mean for students and our placements/courses?
A COVID-19 placement
Even though I was able to attend my placement in person, I still had to implement many restrictions both at work and at home. As my placement is in Ireland these restrictions have been particularly limiting, with Ireland having experienced the longest lockdown of the whole of Europe. Fortunately I was lucky enough to be living with other volunteers for Dublin Simon Community who I have become very close with, and was able to do some exploring in the local areas. But still, being in a new country full of new culture and having to restrict how much you can do can be quite a taxing experience.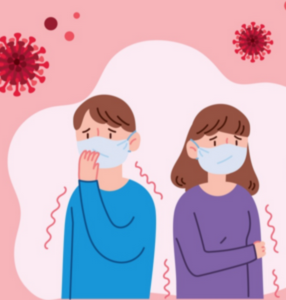 But it seems now that finally, after months of online shopping, limited social interactions and constantly drilling our clients about wearing their masks, things are slowly returning to how they were before the pandemic. Our lockdown has begun to lift, all the clients and staff have been or are currently getting vaccinated and the excitement for what this means is palpable. 
I think it's important to look back at this time and see everything we still managed to do despite the current climate of the world. Paranoia and anxiety were everywhere, hospitals were filled and you couldn't even cough without people running at least 5 km away from you. But we made it through! Whether this be completing a draining year of online uni where Zoom calls became the new lecture hall or completing a placement, we managed to do it! And now we can replace those Zoom calls with hanging out with friends in person, going to restaurants to celebrate the assignments we've handed in, and even going on trips to explore and enjoy our well earned holidays. 
Making the most of it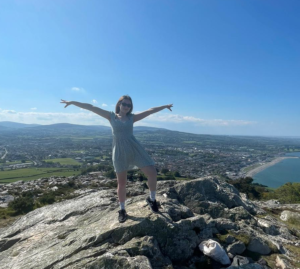 Although I have a more limited summer holiday as my placement doesn't end till mid-August, having these extra months in Dublin whilst things are more open is actually really rewarding. Even within the past few weeks of things beginning to open up I've found it crucial to make the most of these new opportunities. Whilst Dublin on a Saturday evening is a bit too much for me (or anyone who values not being bombarded by truck loads of police), I've still found it great to seize the new opportunities we have. Inter county travel is now allowed, and as such my housemates and I have made it our mission to travel as much as possible before we all return home. We've been to Cork, Belfast, Bray, Enniskerry and Galway, and are hoping to enjoy more trips in the next few months. We've booked pubs to sit outside and enjoy our non-take away drinks, as well as meeting up with friends we previously couldn't see. Even within my service we've begun to introduce more activities and outings, such as trips to museums and professional art classes. Clients are forming more relationships with one another and the staff members and the new zest for communication and socialising is wonderful to still, although we are still ensuring restrictions are met within the service. 
This being said it is still important to adhere to COVID-19 guidelines that are still in place and to be careful not to go too crazy... just yet!
Check out my vlog for more content on these trips
What this really means
But even with all of these new positive changes and hope seemingly on the horizon, it still feels as though the world has irreversibly changed. We've been through and adjusted to so much over the past year that it seems like the very meaning of the word 'normal' has changed. Perhaps this will be a good thing, for now we're far more appreciative of the simple things in life, like being able to sit inside a cafe with a group of friends. Perhaps it may also be a bad thing, with the fear of illness and the extensive isolation we've all experienced making it harder to integrate back into our old sociable environments. But I think overall this pandemic and how we've persevered throughout it shows that no matter what this new normal is, we can handle it. 
And there are silver linings to every storm cloud. Over the pandemic I was able to reconnect with lost hobbies, grow closer to those I lived with and find new and creative ways to communicate with my other friends. I was able to see and investigate the effect of COVID-19 within my service for my dissertation and was able to prioritise my additional free time productively. I also found a new fondness for cartoons such as disenchantment that I had time and space to binge-watch, as well as reading and drawing much more. And I'm sure whatever your experience of this year was, the fact that you're here reading this blog means you too managed to come up with innovative ways to wade through it. So even if the world seems to be grinding to a halt, clearly we have our ways to keep it spinning!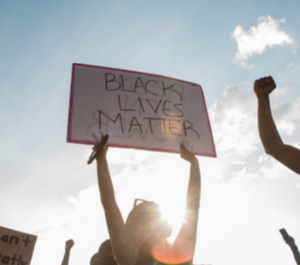 And this isn't just on an individual level, for collectively we have seen the world and people come together to fight for what is right. We've had massive protests in support of Black Lives Matter, Sarah Everard and Free Palestine, which shows just how much our international community cares and supports one another! And this spirit of community and support is likely to carry on even whilst the world resumes to how it was before. We've all experienced hardships now and we know that together we can alleviate each other's suffering, even if it's just a little bit. And it's important to acknowledge that students are really at the forefront of this international supportive community.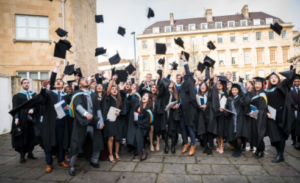 As students, we come from all over and travel the world to study and work. We meet people from everywhere and share new experiences whilst discussing our differences as we do. We celebrate each other and our hard work and all the progress we make together and individually as we continue through our courses and into the world of being a graduate. And even though things changed and we couldn't be together as much this year, no pandemic could change who we are and how we grow together. 
What's next
So what is next? What happens when we go out into this new normal? It's hard to say, but hopefully teaching and placements will occur in person. Going into final year and being able to return to university and see the friends who made the last three years of my life that much more incredible is something I am beyond excited for. But I have also found that I was able to make a life for myself over this year, despite the restraints and challenges, and I've found new people and places that I love and will find incredibly difficult to say goodbye to.
I think one thing that is important to take away from going on placement and the pandemic in general is that it's okay for things to be temporary. Learning to adjust to new situations is a crucial part of life and going on placement provides you not just with skills that are good for work and university, but also for life. You learn to be your own independent person and to rely on and trust yourself. You learn to navigate new places and to embrace new experiences. And you learn to live in the moment, whilst reflecting on what you've been through to make that moment that much more special. So even though many of us have been on COVID-19 placements, and maybe more students will, it's still 100% worth it as long as you embrace the new challenges.