Having now completed my placement, I thought I'd share a few thoughts about the experience of having a placement year, and why I'd 100% recommend it to anyone considering applying for placements. 
Subject-specific merit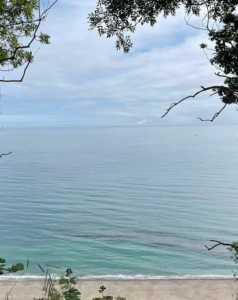 The first, and probably most obvious benefit of undertaking a placement year is the invaluable experience it can provide you with. It's one thing to study a subject, but to have work experience that solidifies your studies in a practically applicable setting can be rewarding for a variety of reasons. First up, having a year's worth of experience in something related to your subject automatically increases your employability, which is especially fundamental for degrees such as psychology where a lot of graduate jobs require you to have work experience to be considered for the role. Although this requirement can be infuriating, having a placement makes this much less of a difficulty to overcome, and actually can show you why this experience is valued so highly. Placement years and work experience in general can teach you a lot: from understanding and personally implementing the practical applications of your subject's theoretical knowledge to gaining skills you may need such as teamwork, communication, and even technological skills. Placement years give you a glimpse into what life is life after university and allow yourself to prepare for this by living that life for a year.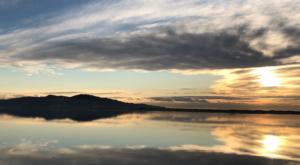 Not only do you gain this new fundamental insight on placement, but you're also exposed to situations that allow you to improve your pre-existing skills and gain impressive new ones. New situations are the foundation for growth: and by reflecting on these situations and how to handle them you're able to adapt to new scenarios and improve your own behaviours accordingly. This is how skills are born and come to develop. The more you put yourself out there and allow yourself to experience new challenges and circumstances, the more you're able to learn how to manage these experiences in a proactive manner.
This is why placements can be so fundamental to your development throughout your degree: they provide the perfect opportunity to experience something you wouldn't have outside of this year. This experience can also help you to appreciate the specific aspects of your degree you're the most passionate about, as you can see how these aspects translate to the world at large, and thus this can also be helpful in allowing you to direct the course of your final year and future career. 
Bursting your Bath Bubble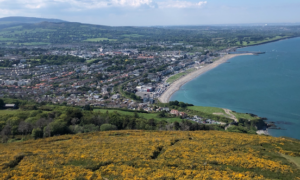 So it's clear that placements are extremely useful on an academic/practical level, but remember this is still a whole year of you're life that your living, and your experiences outside of work are just as fundamental as your ones during the work part of your work experience.
One of the great things about placements at Bath is their timing. Think about it: you've had two years to become settled at university and gain a comfortable understanding of what being a University of Bath is to you, and then all of sudden you're thrust into the unknown once again.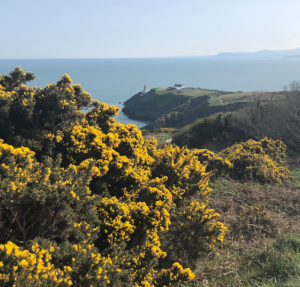 Staying in one place for a while can create the feeling of living in a bubble, and whilst this security is no bad thing and can actually be really vital in allowing you to flourish at university, it can limit your horizons to an extent. If you're no longer experiencing new situations you may be excelling in what you know, but there's a whole world of things you still have yet to discover. And whilst academically you'll be constantly learning new things at university, the routine of it is what becomes some what static. Thus being able to go somewhere new for a year and break free from that comfort zone can be exhilarating and really allow you to adapt to a new environment and see a new and unfamiliar part of the world. And then coming back to Bath and the wonderful familiarity of our gorgeous university life can almost be seen as a reward for embarking on the challenge of going somewhere else and experiencing such novelty. 
The Price of Perspectives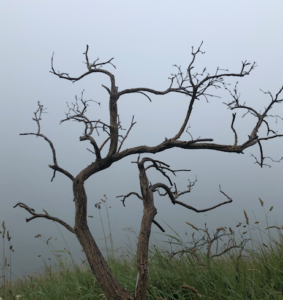 Life is full of changes, and embracing these changes as a positive thing that provides you the opportunity to grow and experience new adventures will allow you to make the most of the life you're given to live. We have such a fear of the unknown because with this lack of certainty comes the possibility for terrible things to occur. But without voyaging into this unknown you'll never really know what was there to begin with, and thus have no liberation from your anxiety by overcoming it and seeing the truth of that new situation, which could be terrible or fantastic. 
In all honesty, your placement isn't bound to be a life changing experience, but it is an incredible opportunity to allow yourself to experience something new and exciting for a year. The trick is allowing yourself to embrace these experiences as a positive thing and to keep going. Life is all about perspective and if your perspective is full of doom and gloom then you won't be able to make the most out of this new year as you'll be stuck in that mindset, and are likely to miss out on many of the incredible opportunities that this year could provide you with. But if you adopt a perspective that allows you to see this as a chance to really find a new insight into your degree and life and actually explore all aspects of your placement, from the work you're doing to the place you're living in, then by taking advantage of all of this you may find out things about yourself that you never knew before.
Having now completed my own placement, it's safe to say it was a rollercoaster of a time.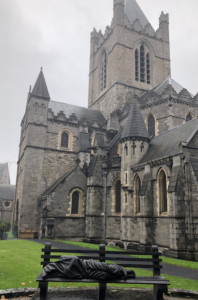 There were many incidents during my last year that I experienced and had to process, as well as things about where I was living that I was not fond of. But these weren't negative experiences as such as challenges to overcome, and all in all they actually left me feeling more competent and strong for I was able to get through them and process what had happened and channel this in a positive manner that allowed me to progress and gain more skills in handling other challenges going forward. I also found myself having tonnes of really incredible experiences, both in work and outside of it. From having our residents moving out of homelessness altogether, to them using their time productively and engaging in our activities, there was so much joy and community to be found in these uplifting situations, which I myself had played a part in. And then there was everything I managed to see and do outside of my time at work. Living in Ireland provided a magical backdrop to my placement experience. From beaches to parks full of fairy doors to cliffs with the most breathtaking views, there was always something within reach to explore and allow me to really appreciate the beauty of the world and where I was for the year.
So overall it is your perspective that will determine the course of your placement. Some days will be boring and you can't really escape that, but if you truly immerse yourself in what you're doing and where you are. by exploring all the avenues of your placement, you'll be far more likely to come out of it having had a really fulfilling year. And by living it up on your placement year you're also more likely to come back with a greater clarity and appreciation for your degree that will set you up for a fantastic final year. So don't let the nerves of the unknown hinder your ability to embrace what that unknown eventually unfolds out into, because it can be a really worthwhile year of your life if you let it be.
That's all folks
That's all from me for now, thanks for reading! If you have any questions about anything relating to placements, psychology or life at Bath in general feel free to comment and I'll get back to you ASAP!