When it comes to belonging at Bath, I firmly believe that how well you feel you belong is very dependent on how well you get stuck into university life. There are so many ways for you to do this and the University really encourages you to take these opportunities, though ultimately it is down to you as to whether you take them and make the most of them or not.
University life can be very busy with lectures, spending time with friends and doing tasks such as cooking and cleaning. Often this can make people feel that they don't have time to get stuck into clubs or societies.
But trust me, as busy as it may seem you won't be too busy to join at least one club or society. The benefits you will get from it will massively outweigh the time commitment, which for some clubs and societies is as little as one hour a week, which in the grand scheme of things is nothing.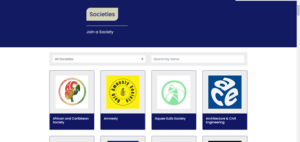 Joining a club or society gives you the opportunity to meet people from different courses, different year groups and from different countries. It also gives you the opportunity to try something new. For example, I tried a range of different sports that I had never heard of before. Yes, I wasn't very good at all of them but it gave me the opportunity to meet so many different people, many of which I am still in contact with now, despite no longer playing that sport.
As much as I would recommend it, you don't have to join a club or society to feel a sense of belonging. In fact, by simply attending lectures and tutorials you will get to know people who are on your course, which helps to develop a sense of community. And when you attend lectures you will also develop relationships with the lecturers and university staff.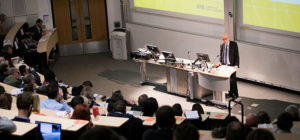 Many people when they are at university live with other students. From my experience, this is so much fun! In the first year by living in university halls you get to meet a lot of new people and experience living with people who you have never met before. Then in subsequent years, you choose who you live with, again a really fun experience as you choose where you want to live, with how many people and who those people are.
So, as scary as it may be in the first few weeks, get to know your housemates, spend time with them. It's not actually anywhere near as awkward as you think it will be because after all, you are all in the same position. The great thing about Bath University is that you won't just be put into a random house, with random people. There is a team that assigns the houses based on a range of factors. The aim of this is that there will be people in your house on the same or a similar course to you with similar preferences. This makes things much easier as you have common ground that you share.
Other ways that you can belong at Bath include working and volunteering for and with the University. You can work alongside university staff and other students in any of the campus facilities, such as the shop, any of the catering outlets and the gym. When it comes to volunteering at Bath the options are endless. There are volunteering opportunities within the University, such as becoming a student or academic rep.
In these roles, you get to meet other students, as well as work one-to-one with university staff with the aim of bringing about change in various areas, such as how lectures and exams are delivered and run. There are also volunteering opportunities outside of the university with numerous charities, projects and initiatives. If volunteering is your thing simply check out the SU website for more information.
To summarise, there are countless ways that you can belong at Bath and in my opinion, the way you feel the greatest sense of belonging and community is by getting stuck in and being open to trying new things and meeting new people.