One question I get asked quite frequently from friends, family, and prospective students is why I chose to study Business at the University of Bath. My answer to that has always been the same - besides the fact that Bath itself is such a beautiful city to live in, I chose the Business degree mainly because of its fantastic placement program!
Coming from a small town in Malaysia, an opportunity to work abroad doesn't come often and given the chance - I just had to grab it! However, I knew that securing a placement wouldn't be an easy process, especially given the fact that I had to compete with hundreds of brilliant students from all over the world. Nevertheless, it was a challenge I was willing to take as I knew that getting a chance to work overseas would not only improve my soft skills tremendously, but also my employability too. Now that I've completed my placement, I can gladly say that I've made the right choice as I've grown and learnt so much from it. In this blogpost, I'll be sharing my top tips on securing a placement as an International Student as well as overcoming the challenges I encountered from it!
Tailoring your CV and tackling Imposter Syndrome 
Applying for a placement has got to be the hardest part of the whole process! Not only do you have to write and discard tons of cover letters, but it can get especially demotivating when everyone around you seems to have secured a placement, while you're still refreshing your emails to hear back from employers, or waiting for the next opportunity to be advertised.
As it was my first time applying for a job in the UK, I was wondering where I went wrong as I wasn't getting any calls for an interview after submitting my applications. I think it must've been 3 applications in when I then realised that I forgot to tailor my resume to fit in with the UK standards! I was so keen on applying, that I completely disregarded the fact that every country has its own preferences and the way we present our skills and experiences can truly differentiate between an application that gets piled up and one that doesn't. This tip is truly a game changer for me, as I managed to secure an interview with most companies I applied for after doing something as simple as amending the structure and format of my resume. It then came down to impressing the employers during my interview. However, this is easier said than done, especially when all you have in your mind is a negative self-conception of yourself. I kept feeling like an imposter and was wondering if I truly deserved the position. To add on to that, I was afraid I wasn't able to connect with the interviewers due to the language barriers.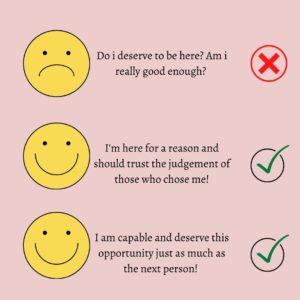 I soon realised that I was way over my head and that I was chosen for a reason and shouldn't allow my imposter syndrome to derail me from acing the interview. If anything, the interviewees were keen to know more about my culture and it became a great way to break the ice and tension between us. Additionally, I was able to showcase how the independence I've gained from studying overseas provides me with the ability to persevere and overcome challenges at the workplace. Also, don't ever let one rejection demotivate you! You should instead use it as a practice and a way to improve yourself - it also makes the next interview a whole less terrifying!
 Adapting to a foreign workplace 
Although I was over the moon when I was finally offered a role, a part of me was a little anxious at the thought of working in an entirely new environment, with culture differences that I had to adjust to. Even though it was just a placement, the thought of meeting new people and adapting to a foreign environment alone was both exciting and daunting at the same time. And as ecstatic as I was to start - a part of me couldn't help but feel nervous as I had a billion and one questions running through my mind; 
How do they interact in the workplace? Are working hours more flexible? What can I expect from company socials? What's considered business casual? 
As the work culture in Malaysia varies greatly from the UK, I knew that I had to be aware of the key differences to ease the transition. I wanted to make a great impression of myself, so it was important that I understood and respected the culture norms here in the UK. However, this didn't mean that I was trying hard to change myself - but rather that I became a lot more open-minded and was willing to accept how differently certain things are done in a new environment. Through this mindset, I was able to find a place for myself at work and it helped that I had such supportive colleagues who constantly made me feel included and guided me through it all. Now that I've completed my placement, all my questions have been answered as I now know that socialising after work on a Thursday is completely normal in the UK and how there's an unlimited number of ways to small-talk about the weather! Haha. 
So, if you're like me and you have doubts on whether or not you'd fit well in a foreign environment - trust me, you will! It definitely is a learning process, but as long as you've done your research and are open to new views and ideas, you'll adapt just fine. Also, don't be afraid to ask questions or advice from your line manager if you're really struggling -  as more often than not, they're more than happy to help!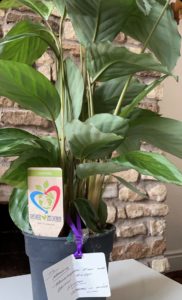 All in all, I truly enjoyed my placement in the UK. It was an entirely new experience for me but not only did I meet such amazing people along the way, but I do believe that this opportunity has been so great for my personal development too! I started my placement questioning my capabilities - but came out so much more confident, with a whole new perspective on my graduate plans. I'm so grateful that the Business course at the University offers a wide range of placement opportunities as my chances would have been limited if not. So, if you're an International Student like me who is contemplating a placement abroad for your degree - this is your sign to take that leap of faith and do it!